Guide to Combining Credit Card Points
Pooling points can open up your rewards redemption options, but each credit card issuer has rules to follow.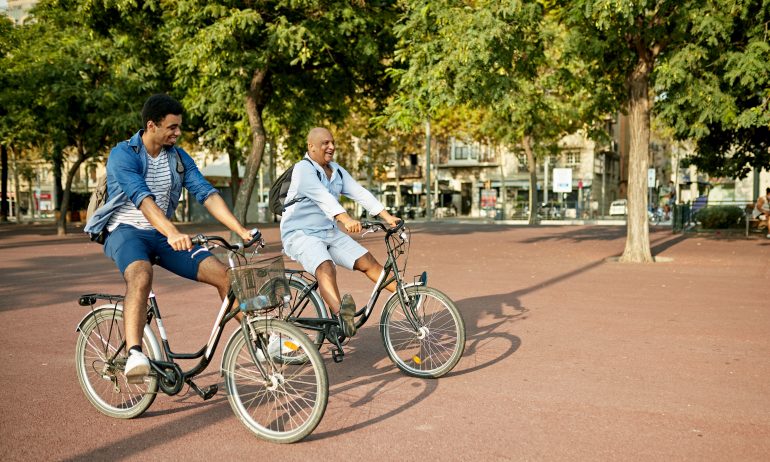 Many or all of the products featured here are from our partners who compensate us. This may influence which products we write about and where and how the product appears on a page. However, this does not influence our evaluations. Our opinions are our own. Here is a list of our partners and here's how we make money.
The more credit cards you carry, the more complicated your collection of rewards points can become. Some issuers allow you to combine your credit card points, making it possible to consolidate accounts, share points with others and gain access to additional redemption options.
Choosing how to manage your points can be a big decision, and you may be limited by card issuers' rules. Here are some factors to consider and a rundown of rules by issuer.
Some business and corporate American Express cards earn points in the form of . These points are automatically pooled into one account, but their value can vary based on which cards you carry and what you opt to redeem points for. You can't transfer points to another person or account.
According to a Bank of America® representative, you can consolidate rewards, but you can't mix points and cash back. That means rewards points earned on cards including the and can be combined. The same goes for cash back earned on cards like the and .
This feature isn't heavily advertised, but buried in the fine print is mention of the ability to transfer rewards "between certain Capital One accounts." According to a Capital One representative, miles earned on travel cards including the and can be transferred from one account to another. Also, Capital One cash rewards can be transferred to travel card accounts (but you can't do the reverse and transfer miles to a cash rewards account). Eligible customers will find a "Move Rewards" feature on the rewards redemption page when logged into their account.
As mentioned above, you can , at a value of 100 points for every $1 you convert. Taking this action is nonreversible. You can share up to 100,000 ThankYou points per year with someone else who has a ThankYou account. Points you convert from your cash rewards won't expire, but points acquired through point sharing expire 90 days from the sharing date.
Chase is a point-combining powerhouse, allowing you to move points between cards that earn points. The main benefit is taking points worth 1 cent each and moving them to a card where they're worth more when redeemed for travel through Chase (1.25 cents each with the and 1.5 cents each with the ). You can also transfer points to one other member of your household.
You can pool points earned on the and and redeem them at a value of 1 cent apiece. However, you can't transfer points from those two cards to the most premium card in the Altitude family, the , which allows cardholders to redeem points at a higher value of 1.5 cents each for travel through U.S. Bank.
, which are earned on eligible Wells Fargo-issued cards, automatically land in one rewards account if you have multiple cards in your name. There are a number of ways to redeem Go Far Rewards, typically at a value of 1 cent each. However, if you happen to carry the , you can redeem Go Far Rewards for plane tickets at a value of 1.5 cents each. (The is closed to new applicants.) You can also transfer or gift points to another Go Far Rewards account holder.
The information related to , has been collected by NerdWallet and has not been reviewed or provided by the issuer or provider of this product or service.