Should You Put Your Home Renovation on a Credit Card?
You could rack up serious rewards, but the interest could be punishing. Consider a card with a 0% promo period.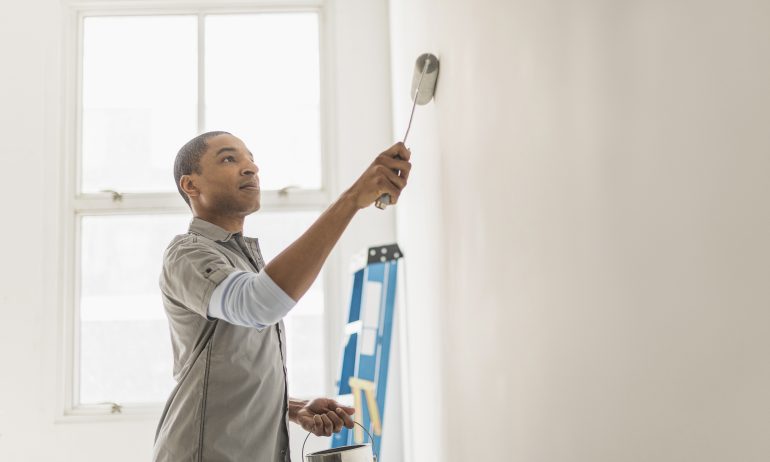 Many or all of the products featured here are from our partners who compensate us. This influences which products we write about and where and how the product appears on a page. However, this does not influence our evaluations. Our opinions are our own. Here is a list of our partners and here's how we make money.
Cassie Sousa, 28, a teacher in San Antonio, had been dreaming for months about updating her kitchen, especially the wood countertops. "My house is from the 1980s, so there's a lot of wood," she said.
Her plans in 2017 included replacing the countertops, appliances, sink and cabinets for a more modern, lighter look, including white cabinets. "I'm so excited to have the new kitchen that I've personalized to my taste," Sousa said.
Paying for the remodel, however, wasn't as easy as selecting the cabinetry color. After getting a quote for around $8,000 from a contractor, she knew she didn't have enough money in savings to fund the project, so she started looking at loans. "I want to avoid paying as much interest as possible," Sousa said. As she looked at credit card options, she grew concerned about the interest she would end up paying.
Credit cards can be an expensive way to borrow money, but they are also a popular choice for many homeowners in Sousa's position. NerdWallet's 2022 Home Improvement Report found that 34% of those who were planning home improvement projects intended to pay for them at least in part with credit cards. That's compared with 64% using savings and 14% using a home equity line of credit.
HELOCs and home equity loans are certainly options to explore. But if you're considering charging a home renovation to a credit card, here are some factors to consider first.
Ready for a new credit card?
Create a NerdWallet account for insight on your credit score and personalized recommendations for the right card for you.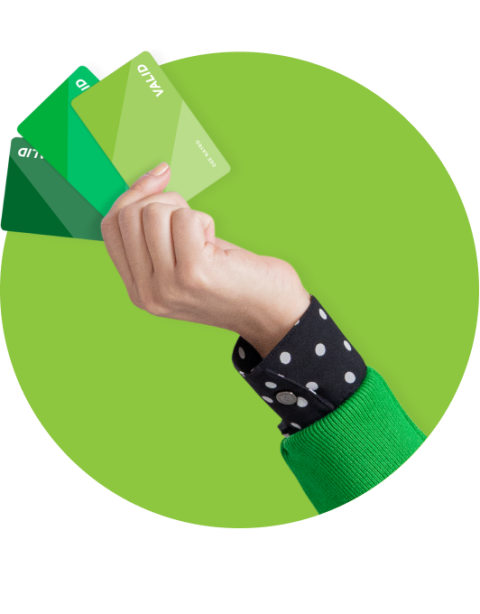 If you put $10,000 in renovation costs on a credit card that earns a 2% rewards rate, you'll have effectively gotten $200 back. But unless you pay off those charges in full when the bill comes, you'll be paying interest. That interest could easily add up to more — much more — than $200.
Further, while home improvement stores and other retailers take credit cards, many contractors don't. And those that do take plastic often impose a surcharge on credit card transactions that will usually eat up the value of your cash back or points you earn.
So keep the rewards aspect in context. If you have the money to pay off the charge right away, and if putting the charge on a card won't cost extra, then go ahead and grab those rewards. Otherwise, consider a different approach.
Look for a card with a 0% APR period
A credit card that charges 0% interest for a certain period of time lets you spread the big expense of a home remodel over multiple payments, to avoid shocking your budget with the cost all at once. Moreover, some of these cards come with rewards points and other benefits such as purchase protection. If you know you'll pay off the card's balance before the 0% introductory APR offer ends, you can gain all the perks without paying any interest or fees.
"If you pay it off before you get hit with the interest, then borrowing at 0% is fantastic," said Andrew Damcevski, a financial planner and co-founder of RhineVest, a Cincinnati-based financial planning firm.
Some contractors might charge an extra fee for payments by credit card. If that's the case, you'll want to make sure the fee doesn't outweigh the benefits you might gain by using the card.
Pay it off before the promotional period ends
Credit cards tend to come with interest rates around 15% or higher after any introductory 0% APR period ends. That can add up quickly.
"The high interest rates are the biggest red flag when it comes to using credit cards, and the interest on a card is not tax-deductible either," Damcevski said, the way that mortgage interest is.
That's what concerned Sousa about using a credit card to finance her kitchen renovation. "I considered a credit card with a 0% introductory rate, but paying it off within a year or a year and a half was probably not going to happen," she said.
She knew the interest rate would probably go up after that period, and she didn't want to incur interest and fees.
Use rewards points for home-related items
Sarah Fogle, creator of the Ugly Duckling House, a home improvement website, said she often uses rewards points from her credit card spending to buy smaller items for her home. She cashes in her rewards points for gift cards at local home improvement stores, such as Home Depot or Lowe's.
"I go through gift cards pretty fast," she said.
She is also careful to pay off her balance each month to avoid interest.
Know discounts, downsides of store-specific cards
Store-branded credit cards come in many forms, so look at the details to determine whether the card makes sense for you. Damcevski recommended asking yourself how often you shop at the store, whether you'll pay off the balance monthly to avoid interest and what, if any, discounts the card gives you.
A cash-back credit card that you can use at any store will often offer more rewards flexibility and may also come with a lower interest rate and higher credit limit.
Home Depot, for example, offers a store credit card with six months of deferred interest on purchases of $299 and up, with occasional special offers but no ongoing rewards. The Lowe's Advantage Card offers 5% off purchases as well as a similar deferred interest option on purchases of $299 and up if you forgo the 5% discount.
Deferred interest, however, isn't the same as 0% APR. Unlike with the latter offer, if you haven't paid off your balance by the time a deferred interest period ends, you'll owe all of the interest that has been accumulating throughout that period. And it can be a lot.
Pay with savings to avoid interest
You may not pick up rewards points by paying your home improvement bill in full with cash savings. But on the other hand, you'll also never have to worry about interest.
"In a perfect world, we'd like to see our clients create a home improvement savings goal and save monthly for it," Damcevski said, so they can avoid the risk of paying interest on a credit card entirely. Since homeowners often get hit with unexpected improvement costs, such as fixing a leaky roof, he recommends having an emergency fund on hand to cover those kinds of expenses and avoid building up additional credit card debt.
Sousa was leaning toward using a home equity loan instead of a credit card for her kitchen remodel because it has a lower interest rate over the long term, but she hadn't made her final decision. A hailstorm that damaged her home's solar panels delayed the start date of her project, which she hoped to get underway within the year.
One benefit of waiting? "I'd have a couple thousand more dollars in the bank," she said, "so will have to take less out."
This article was originally published in September 2017 and has been updated.
Find the right credit card for you.
Whether you want to pay less interest or earn more rewards, the right card's out there. Just answer a few questions and we'll narrow the search for you.
Get Started
Get more smart money moves – straight to your inbox
Sign up and we'll send you Nerdy articles about the money topics that matter most to you along with other ways to help you get more from your money.