How Long Do You Have to Dispute a Credit Card Charge?
Found a billing error on your credit card statement? You have 60 days to dispute it. Here's how to do it and what to expect.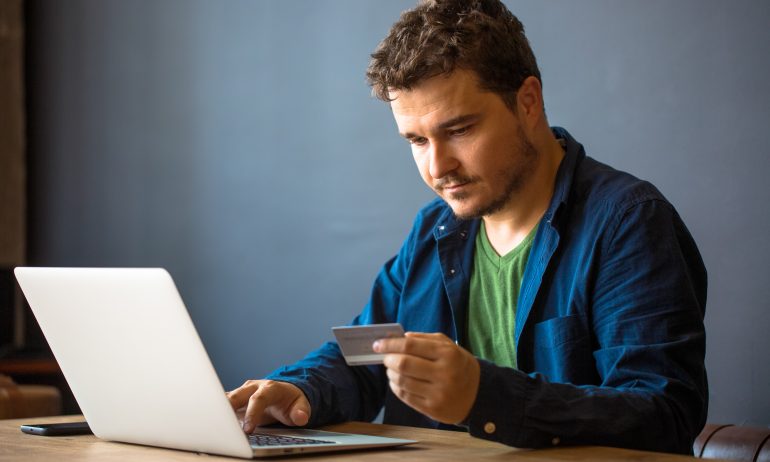 Many or all of the products featured here are from our partners who compensate us. This influences which products we write about and where and how the product appears on a page. However, this does not influence our evaluations. Our opinions are our own. Here is a list of our partners and here's how we make money.
You have up to 60 days from the date your credit card statement is issued to dispute a charge, according to the Fair Credit Billing Act.

Once you've filed a dispute, the issuer has 90 days to investigate and either resolve the dispute or deliver a written explanation detailing why the dispute was rejected.

If you're disputing a charge due to poor quality, your credit card issuer will ask you to first contact the merchant directly.
Whether you found a billing error on your credit card statement, suspect a fraudulent charge or simply aren't satisfied with a product you purchased, the Fair Credit Billing Act of 1974 (FCBA) gives cardholders recourse to dispute charges and get their money back. But that grace period comes with a time limit, as disputes must be submitted in writing no later than 60 days after your credit card statement is issued.
Here's what you need to know about the FCBA, including credit card dispute time limits, valid reasons for filing a dispute and how long credit card disputes take once they are filed.
Understand your legal rights
The ability to dispute false charges isn't just a courtesy extended by credit card issuers; it's a legal right protected by the FCBA. In accordance with that federal law, you have 60 days from the date your credit card statement is issued to dispute a billing error. To comply with this policy, your dispute must be submitted in writing.
The legal minimum time frame for filing a dispute is 60 days, but some credit card processors allow for a longer window. For example, Visa, Mastercard and American Express each allow chargeback requests up to 120 days from the date of the transaction in certain cases. If it's been longer than 60 days, check with your issuer directly to determine whether you can still file a dispute.
Once you've filed your dispute, the FCBA provides that the credit card issuer must acknowledge receipt of your dispute and launch an investigation within 30 days. From there, it has 90 days to either resolve the dispute with a credit to your account or provide a written explanation of why the charges stand.
Before you dispute a credit card charge
Although all cardholders have the legal right to dispute unfair credit card charges, the process can be complicated, so it's best to make sure your dispute is valid before filing it.
Disputes can't be filed on pending charges, so if you see a suspicious transaction, you'll have to wait until it has fully processed. Note that pending transactions can sometimes be caused by credit card holds, meaning they don't match the final amount that will be charged.
To save yourself from unnecessary paperwork, take these steps before you follow through with initiating a dispute:
Run a search on the name of the company. Some companies operate under multiple names, using one name for customer-facing purposes and a different one for operations and logistics. If you see a transaction from a company name you don't recognize, a quick online search may help you realize what the charge is.
Check your email, past statements and other payment records. Do you have a free trial or subscription that you forgot to cancel? Or do you have recurring but infrequent charges, like an annual bill? If you take a few minutes to check through your email for order confirmations and review past credit card statements, that will help ensure this isn't a charge you simply forgot about.
Talk to authorized users to see if they recognize the charge. If your spouse, child, employee or anyone else is an authorized user on your credit card or has access to use the card, they may be the source of the unrecognized transaction.
Contact the merchant directly. If you're certain there was a billing error — or alternatively, if you're simply not satisfied with a product you purchased — contact the merchant directly. Explain the issue with the transaction and request a chargeback. If the chargeback is approved, the transaction will be reversed and funds will be returned. And even if the merchant is uncooperative, that documentation will help speed up the investigation once your dispute is filed.
Put your dispute in writing
Although it may make sense to initiate a credit card dispute online or by phone, full compliance with the FCBA requires that you follow up that initial contact in writing within that 60-day window. This ensures that both you and your credit card issuer have record of the dispute and that an investigation can be conducted with accurate information.
Many major issuers offer options to dispute a charge in writing from your online account. Simply go to your account activity, select the charge in question and look for a link that says "report a problem," "dispute charge" or similar. Then follow the prompts to complete your written dispute.
Your written dispute should include your name and account number, the date you're filing the dispute, the date of the transaction in question and an explanation of why you're disputing the transaction. If you're dissatisfied with the quality of a product and have already reached out to the merchant, include that information as well. And make sure to include copies of any supporting documentation.
Find the right credit card for you.
Whether you want to pay less interest or earn more rewards, the right card's out there. Just answer a few questions and we'll narrow the search for you.
Get Started
Get more smart money moves – straight to your inbox
Sign up and we'll send you Nerdy articles about the money topics that matter most to you along with other ways to help you get more from your money.