How 'Platinum' and 'Gold' Labeled Credit Cards Lost Their Shine
Cards named for metals are now likelier to be pitched to people with bad credit, American Express excepted.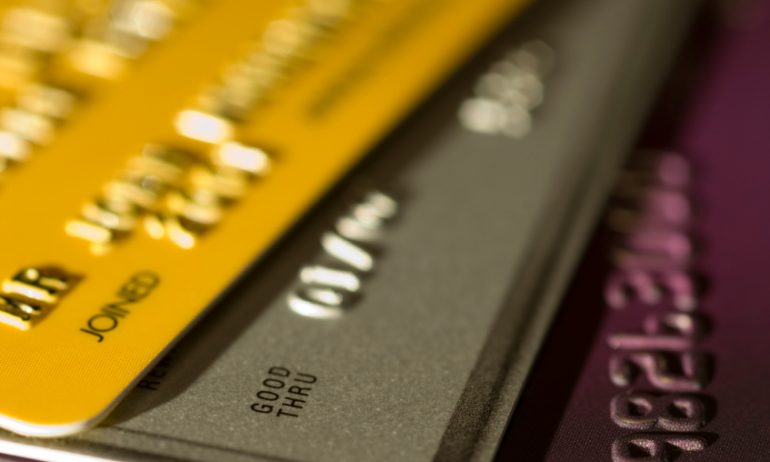 Many or all of the products featured here are from our partners who compensate us. This influences which products we write about and where and how the product appears on a page. However, this does not influence our evaluations. Our opinions are our own. Here is a list of our partners and here's how we make money.
Your "platinum" or "gold" credit card should live up to its name. But these days, it might not.
Cards named for precious metals once offered superior benefits and were exclusive to high-income cardholders. But with the exception of offerings from American Express — which first introduced the color-coded system — today's best credit cards don't include any gold- or platinum-labeled cards. In fact, nowadays you'll see metallic cards more frequently pitched to people with bad credit than to those with good credit scores.
Platinum and gold cards are "really legacy products," says David Robertson, publisher of the Nilson Report, a leading publication about the credit card industry. "They're kind of like mass-market restaurants that have been around forever. … In contemporary times, there's no sizzle associated with it."
If you want to find out whether a credit card is really a good deal for you today, look at its rewards structures and interest rates — not its hue.
In the past, platinum dazzled
The color-coded card system was first devised by American Express, according to "The History of Money," by Jack Weatherford, former professor of anthropology at Macalester College in Minnesota. AmEx introduced its American Express® Gold Card in 1966 for "big-spending members." In 1985, the company came out with The Platinum Card® from American Express, an even more exclusive product. The "plain" product was green — the color of cash.
"The credit card system of platinum, gold and plain corresponded to the upper, middle and working classes in the stratification of debt in America," Weatherford writes.
By the mid-1990s, gold and platinum credit cards were no longer unique to AmEx. MasterCard and Visa credit cards also began to use the terms as a sign of exclusivity. In 1998, each of the eight largest banks in the U.S. issued a "gold" credit card, and three of the eight issued a "platinum" card, according to a study from the Federal Reserve Bank of Kansas City.
These "exclusive" deals quickly became not-so-exclusive. In a frenzy to clinch market share, some major issuers sent out preapproved platinum and gold credit card offers to massive mailing lists. By the first quarter of 2002, almost a third of households held platinum credit cards, economists David S. Evans and Richard Schmalensee write in their book "Paying with Plastic."
"Gold and platinum became so ubiquitous as to be meaningless — and therefore, lost certainly any cachet they might have originally had," says Robertson, the Nilson Report publisher. "Beyond that, they really lost any efficacy as a marketing tool."
Banks used to differentiate platinum and gold cards from classic cards in three key ways. Historically, platinum and gold cards promised:
Benefits, such as extended warranties and various kinds of travel insurance.
But in time, these distinctions faded, and platinum and gold cards became less exceptional. Here's what happened:
Promises of high limits disappeared. One credit card issuer made headlines in 1996 after announcing that its platinum card would offer credit limits up to $100,000. But while many people got direct mail offers saying they had been preapproved for six-digit limits, few actually received those limits. By 2001, the average credit limit on platinum cards was only $9,728, according to economists Evans and Schmalensee.
These days, if you want to apply for a card that promises a high limit, you'll have a heck of a time finding one. Because of newer federal regulations and tighter underwriting standards, credit card companies generally won't tell you how high your credit limit might be before you apply. You still have the option of requesting a credit limit increase from your issuer, though, regardless of what color your card is.
Zero percent APR periods got easier to find. Many platinum and gold cards touted low ongoing APRs in the late '90s, and later, 0% introductory APR periods. But other cards began offering the same features. A credit card survey from 2005 by the Woodstock Institute, a nonprofit research and policy organization, shows that many classic cards came with 0% APR periods, just like their gilded counterparts. In fact, the highest ongoing APR rate surveyed in that report — 20.25% — was found on a platinum card, not a classic card.
As low-interest cards became more common, platinum and gold cards struggled to compete. In fact, you can easily find platinum and gold cards these days with APRs north of 20% and no 0% APR period at all.
"Add-on" benefits became the norm. Visa and MasterCard require banks that issue gold and platinum cards to offer certain minimum benefits, Robertson says. Those include perks such as different types of travel insurance, extended warranties and emergency assistance. Decades ago, these ancillary benefits used to add perceived value to cards. Not anymore.
These perks are now far easier to find, as the Visa Signature and MasterCard World and World Elite programs have grown in popularity. Still, many cardholders don't know such benefits exist or don't use them. Meanwhile, the Visa and MasterCard platinum and gold programs still exist, but aren't marketed, Robertson says.
American Express' Gold and Platinum cards remain premium products. They offer superb benefits to frequent travelers and big spenders. But outside of AmEx, the platinum and gold labels have largely disappeared from the best offerings by the top issuers. Instead, they now flourish in the subprime credit card market, on offerings for people with fair or poor credit.
Take Horizon Card Services, for example, which offers an all-metal suite of unsecured cards for people with bad credit, many of which include "platinum" and "gold" in their names: Horizon Gold Card, NetFirst Platinum, and Freedom Gold Card.
In some ways, these cards are reminiscent of old platinum and gold cards. They advertise that they don't charge interest, promise cardholders a $500 unsecured credit line (something that's hard to find when you have bad credit), and offer ancillary benefits that include "unlimited access to their credit report along with real-time fraud monitoring, 24-hour emergency roadside assistance, access to legal counsel and discounted pharmacy savings," writes Robert Kane, president of Horizon Card Services, in an email.
But if you don't read the disclosures, you might miss some crucial details: These cards can be used only to purchase merchandise at Horizon Card Services' online outlet and come with monthly fees that can add up to as much as $300 per year. Kane, who previously said that the terms were clear, stresses that if cardholders don't want the ancillary benefits, they can drop them and pay $6.95 a month instead, which adds up to about $83 per year. Because of this, he writes, "we believe that the Horizon Card Services suite of products provides a low-cost way for consumers to establish credit and get access to the benefits that they need."
However, you could build credit for less with a credit builder loan or a secured card with a low deposit requirement; when you close a secured card in good standing, you get your security deposit back.
Forget the flash, focus on the benefits
In the '90s, naming credit cards "platinum" and "gold" was a clever marketing device. It suggested premium value to consumers — and at first, it delivered on that promise. But if you want to find a card that offers the best value to you today, you need to look beyond the name. Here's how.
If you pay your balance in full every month, look for rewards. When you always pay your balance in full, you probably won't pay any interest, so there's no need to look for low APRs. Look instead for flat-rate rewards cards that offer 1.5% or 2% rewards on everyday spending, or tiered cards that offer bigger rewards in the categories you spend most on, such as groceries and gas. A big sign-up bonus could also help you boost your earnings.
If you're carrying a balance, look for a card with no annual fee and a low APR. You want to keep your expenses as low as possible when you're carrying debt. Rewards cards likely won't help you with this, but cards with low ongoing interest rates or a 0% introductory APR offers will.
A new kind of good-better-best hierarchy still exists in today's credit card market, but it's nothing like the one from decades ago. Today's best credit cards are the ones with the most useful rewards and benefits. They're not always the shiniest.
"It's not about flash. It's about substance and value. That's where American is in the post-recessionary period," Robertson says. "We're not a glitzy nation any longer."
This article first appeared on Forbes.
Find the right credit card for you.
Whether you want to pay less interest or earn more rewards, the right card's out there. Just answer a few questions and we'll narrow the search for you.
Get Started
Get more smart money moves – straight to your inbox
Sign up and we'll send you Nerdy articles about the money topics that matter most to you along with other ways to help you get more from your money.