How to Optimize Chase Freedom's 5% Cash Back on Mobile Wallet Purchases
Not all merchants will accept mobile wallets, but don't leave rewards on the table. Consider online purchases and think broadly.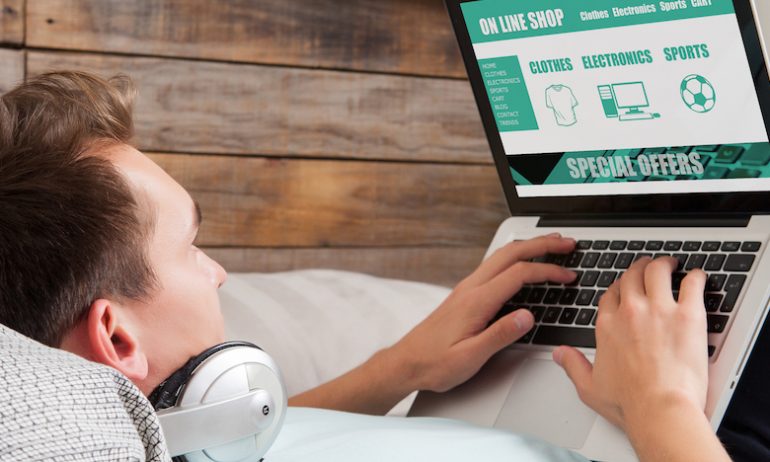 Many or all of the products featured here are from our partners who compensate us. This may influence which products we write about and where and how the product appears on a page. However, this does not influence our evaluations. Our opinions are our own. Here is a list of our partners and here's how we make money.
Maybe you're not yet sold on this whole "" phenomenon. After all, swiping or dipping a card seems pretty easy and safe as it is — we've been doing it for years — so what's the incentive?
If you're a  cardholder, a good answer is bonus cash back in the first quarter of 2018. That's because from Jan. 1 to March 31, 2018, the card's 5% bonus categories are:
During Q1, you can earn 5% back in these categories on up to $1,500 in combined purchases (1% after that). The mobile wallet category is particularly worth optimizing because it means you could earn 5% cash back at any retailer that accepts one of the payment services listed above. Here are some tips to make the most of this quarter.
Make the your default card on your mobile wallet. Perhaps a bit obvious, but if you have multiple cards on your mobile wallet app and the isn't selected as your default, you could accidentally miss out on some hefty cash-back rewards this quarter.
Look for the NFC symbol on point-of-sale devices. NFC stands for "near-field communication" and is the mobile technology that allows you to swipe your phone at a point-of-sale system and charge the item to cards in your mobile wallet. Retailers in smaller cities and rural areas might not have widespread mobile wallet acceptance yet, but point-of-sale systems are becoming increasingly friendly toward mobile wallets.
Shop online if in-store NFC readers aren't available. Plenty of brick-and-mortar stores have NFC readers, but many are still playing catch-up, and your options may be limited depending on where you live. If a particular merchant doesn't allow you to use a mobile wallet, check online to see whether that retailer's website does. For example, Walmart.com allows customers to use Chase Pay.
Put a reminder note on your physical wallet. If you're used to whipping out your credit cards when it comes time to pay, put a sticky note on your wallet to remind you to use your cellphone so you don't miss out on valuable bonus points.
Think broadly. Remember: The 5% cash back could count toward any purchase you make with a qualifying mobile wallet. Does your grocery store accept them? How about your local drugstore, bookstore or fitness center? Don't leave rewards on the table.
No, the mobile wallet bonus can't be stacked with the other bonus categories (i.e., you can't get an additional 5% back for using a mobile wallet on top of the 5% back for buying gas). But you can think strategically when you make purchases in these categories this quarter:
Gas stations. Cash back in this category isn't limited to just gas. The items inside the store — including snacks, car accessories, even groceries — may also count toward the 5% back, as long as the store's is labeled as a gas station. That would also mean that if the gas station offers gift cards to other stores, you could earn 5% cash back on those purchases, too.
Internet, phone and cable services. This bonus category gives 5% cash back on purchases for internet, cable, satellite television, radio, cellular, wireless data, and landline services. It doesn't include devices or equipment, but does include services such as Netflix, Spotify and Hulu. There are some caveats to consider, however:
If you don't have the yet, you can also take advantage of the card's sign-up bonus: . Just remember to activate your bonus categories by March 14, 2018, to take advantage of the 5% cash back.
The information related to the has been collected by NerdWallet and has not been reviewed or provided by the issuer or provider of this product or service.