Millionaires Reveal Their Credit Card Secrets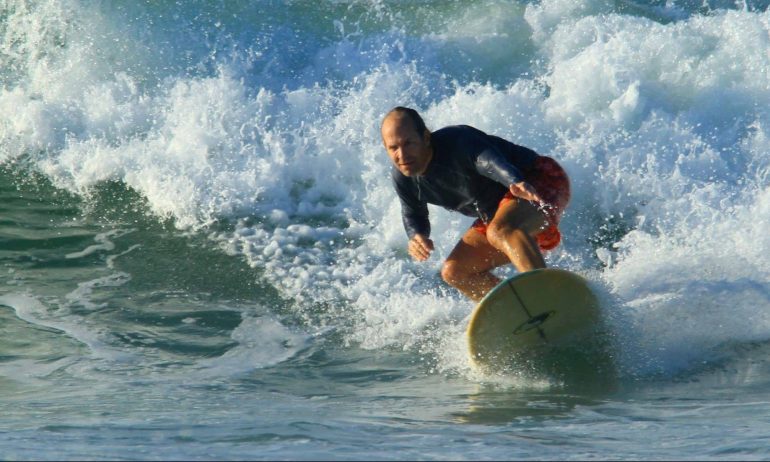 Many or all of the products featured here are from our partners who compensate us. This may influence which products we write about and where and how the product appears on a page. However, this does not influence our evaluations. Our opinions are our own. Here is a list of our partners and here's how we make money.
The wealthy are like everyone else in that they can make financial mistakes, too. But they learn from those mistakes, including missteps with credit cards, and so can you.
NerdWallet recently reached out to six millionaires to ask them about their past and current credit card use. We got a glimpse into their blunders and their favorite credit cards, plus some solid advice for people struggling with credit card debt.
Sam Dogen, former Wall Streeter and executive director Largest credit card purchase: $8,000 for porcelain bathroom tiles
Also known as the Financial Samurai, 38-year-old San Francisco resident Dogen started his career on Wall Street. He amassed his first million by saving more than half his income and all his annual bonuses, maxing out his 401(k) and investing in real estate. As he reached what could be considered the pinnacle of his career in 2012, he opted to retire early.
Although Dogen isn't a fan of churning through credit cards to rack up points and sign-up bonuses, "I definitely believe everybody should have a rewards card, because that's free money," he says. He prefers to use a credit card over cash — he has one personal card and one business card — because credit cards offer certain protections and insurance, rewards points and "free 30-day credit" to pay the balance without interest charges.
Dogen hasn't always been so disciplined with credit cards. When he was young and busy as a Wall Street analyst, he says, he would occasionally carry a balance or forget to make payments on time. Now, being free of credit card debt is a matter of numbers to him. "The secret," he says, "is knowing that not even the great Warren Buffett has been able to make a consistent annual return of what the credit card companies charge on average.
"As a result," he says, "credit card debt can end up crushing your finances over the long term. Take advantage of the credit card. Don't let the credit card take advantage of you."
Lee Huffman, finance manager and real estate investor Largest credit card purchase: $8,000 to $10,000 for partial payment on a minivan.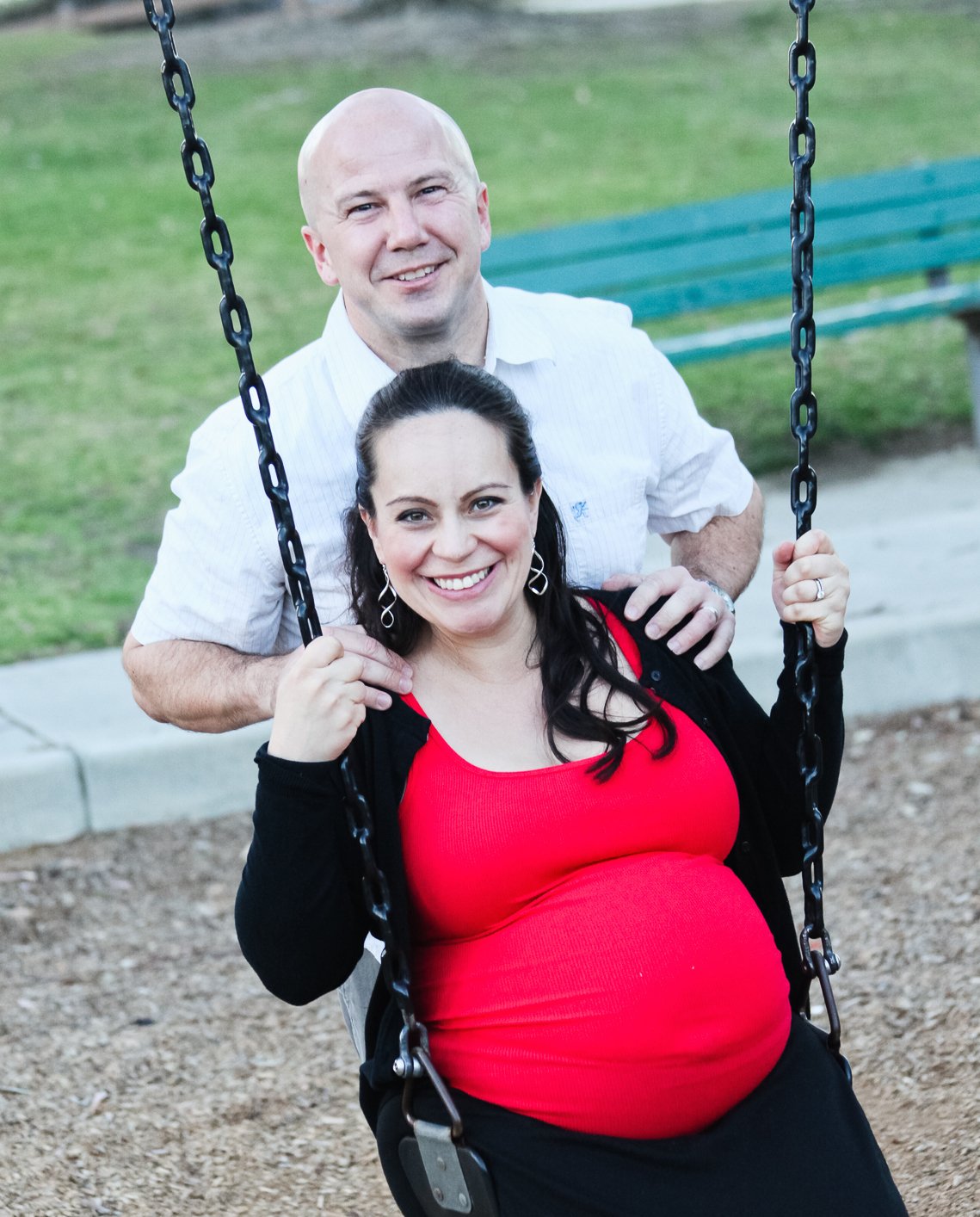 Huffman says he earned his first million dollars through investing. He started with his retirement accounts, trying to make the maximum allowable contribution each year. When not at his day job in finance at a bank, he invests in rental properties.
The 40-year-old from Orange County, California, says he has always been an advocate for responsible and strategic credit card use. He uses multiple cards to take advantage of different rewards categories and redeems the rewards to travel the world with his family. He primarily used this card because of the Companion Pass perk he earns. "This benefit allows my wife to fly for free wherever I fly on Southwest," Huffman says. "Even on an award flight."
Huffman doesn't recommend maximizing rewards to people who are struggling with credit card debt, though. "If you are paying interest on any credit cards," Huffman says, "then absolutely not. The benefits are not worth the interest you're paying." Huffman blogs about his investing expertise at BaldFinance.com.
John Rampton, entrepreneur Largest credit card purchase: $28,000 for an Internet domain name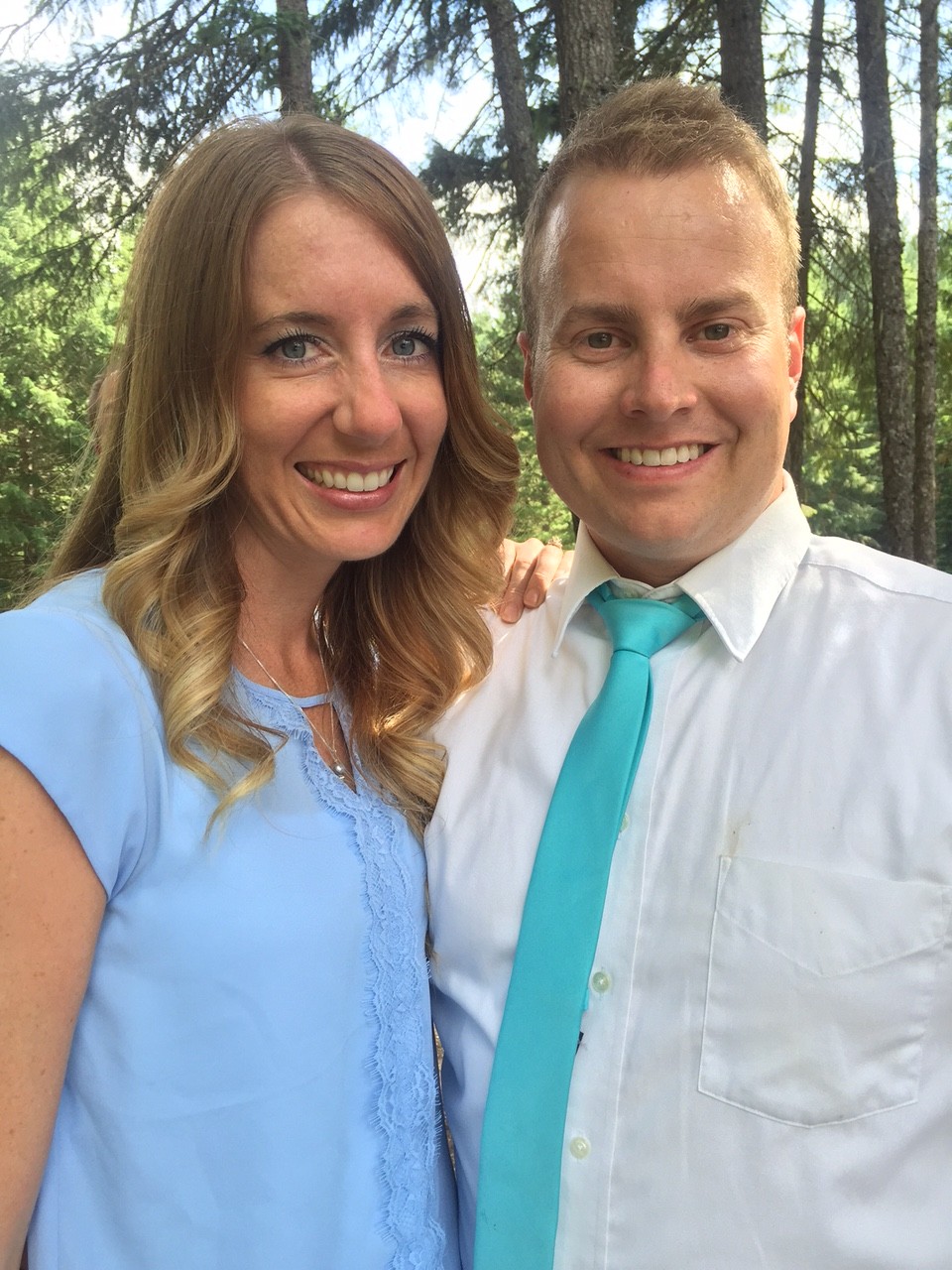 Rampton started his career in sales and marketing before launching Pixloo, a real estate website. After a large real estate firm acquired the company, Rampton went on to start several other successful businesses, including his current startup, Due.com.
The 31-year-old from Palo Alto, California, has been using credit cards since he was a teenager and uses a top Nerd cash-back card for the majority of his purchases today. Rampton hasn't always been credit card savvy, though. When he was in college, he always carried a balance and got caught in the interest trap. "I learned after making $100-a-month payments for years," he says, "that I didn't pay off anything and had just been paying the interest."
When Rampton realized what was going on, he put away his credit cards and used only cash for two years. Since then, he's learned discipline. "I typically pay off my balance on a daily basis," he says. "I don't even let it get past pending status, it bugs me so bad."
Doug Nordman, retired U.S. Navy submariner Largest credit card purchase: $14,696 for stamped concrete installation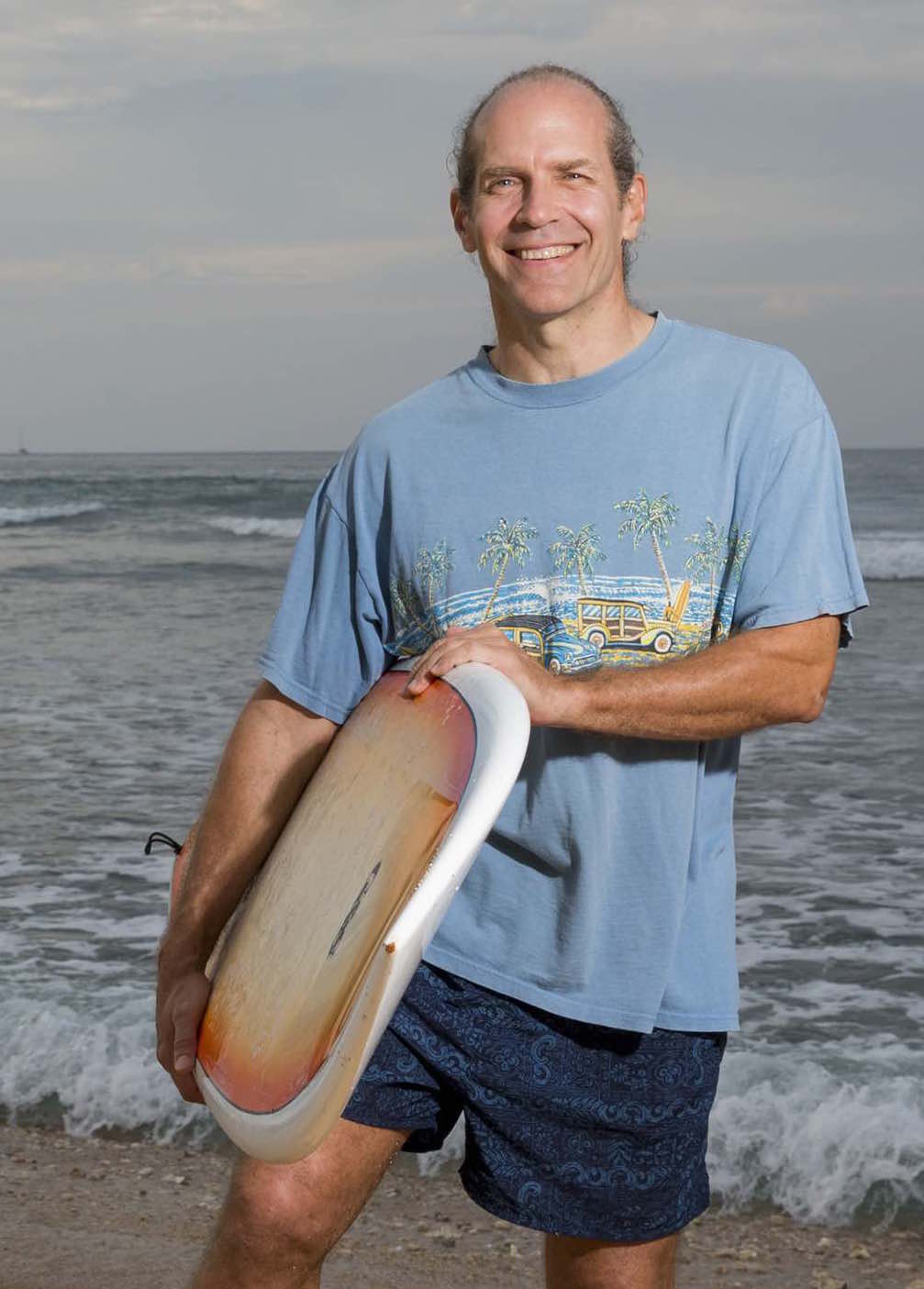 As Nordman puts it, he and his wife, Marge, became millionaires "the old-fashioned way." The 54-year-old and his wife, who now live on Oahu in Hawaii, saved a large portion of their Navy incomes every month and invested it in equity mutual funds. After retiring from the Navy at age 41, Nordman now enjoys surfing and helping other military men and woman with their finances at The Military Guide.
Becoming a millionaire hasn't changed how Nordman uses credit cards. He's used several over the years, starting as an authorized user on his parents' card as a teenager. He currently uses two: a warehouse club-branded card and this one.
Though Nordman says he hasn't carried a balance or paid interest on a credit card in more than 30 years, he did during his college days. "I got a little carried away on the recreational travel and chasing women," he says. "Once I did the math, I paid off the balance as quickly as I could." He notes that some behavioral psychologists say that using a credit card can cause you to spend more money, but he says discipline and frugality make up for the occasional indulgence. "I'm a sucker for Amazon's one-click 99-cent Kindle e-books," he says.
KC Beavers, entrepreneur Largest credit card purchase: $40,000 for MBA tuition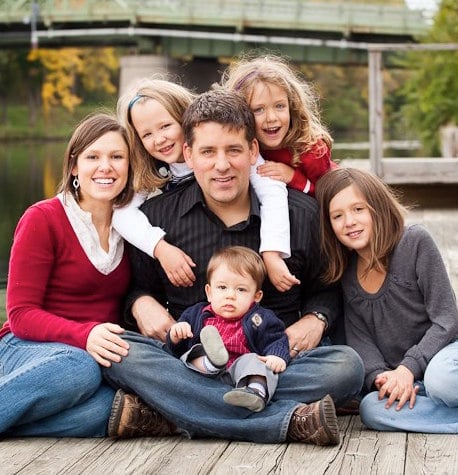 Beavers and his wife, Corinne, started their path to becoming millionaires through extreme saving. Having a goal to save at least 50% of their income helped them start a successful e-commerce website. Now Beavers owns several small businesses and writes about his journey at GenX Finance.
Beavers, a 36-year-old resident of Rochester, New York, and his wife carry nine credit cards for business and personal use. Because their business expenses were so high at one point, many of their business and personal expenses were covered by rewards earned on credit cards. "It made for some great employee gifts and Christmas presents," he says. "I would trade in points for gift cards. ... It felt like most of our life was free."
Beavers' history with credit cards has one small misstep, though. "One time, I was in college and I knew I didn't have enough until my financial aid came through," he says. "So I carried a balance for that one month. Even though I knew what was going to happen and I figured how much it would cost me, it still really hurt."
To those who are stuck with credit card debt, Beavers advises to be honest with yourself about what's important and what isn't. "Do whatever it takes," he says. "Get rid of the cards, get drastic with your savings to pay them off."
Rocky Lalvani, salesman and coach Largest credit card purchase: $6,500 for new flooring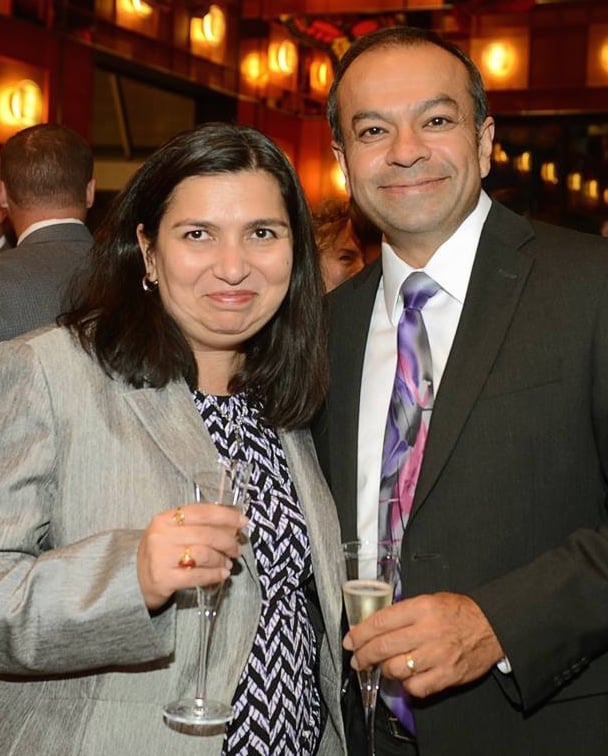 When Lalvani's family moved to the United States from India when he was 2 years old, his father had only $25 in his pocket. A few years later, his mother passed away. Although Lalvani's father never earned more than an average income, he worked hard and was able to retire and travel the world. Lalvani has followed in his father's footsteps, earning his first million dollars with his wife through hard work in sales and acting as a financial coach.
The 49-year-old from Harrisburg, Pennsylvania, uses a cash-back credit card from his local bank for most of his purchases, but also carries a handful of store credit cards for their discounts. He prefers credit cards over cash because they "provide a record of purchases so I can track my spending, they pay me" in the form of rewards "and they offer additional protections."
The only time Lalvani carried a balance was when he and his wife paid for their wedding. They paid off the balance after 12 months. When asked about his advice to avoid credit card debt, Lalvani's advice is simple. "Don't spend money you can't pay off at the end of the month because you think you 'deserve' something," he says. "Pay your bills every month, or don't buy anything else until you do."
---
Top image courtesy of Doug Nordman. Photos courtesy of Lee Huffman, John Rampton, Doug Nordman, KC Beavers and Rocky Lalvani. 
Get more smart money moves – straight to your inbox
Sign up and we'll send you Nerdy articles about the money topics that matter most to you along with other ways to help you get more from your money.