5 Things to Know About the NASCAR Credit Card
Racing fans would be better off with a different card that has better rewards or fewer fees.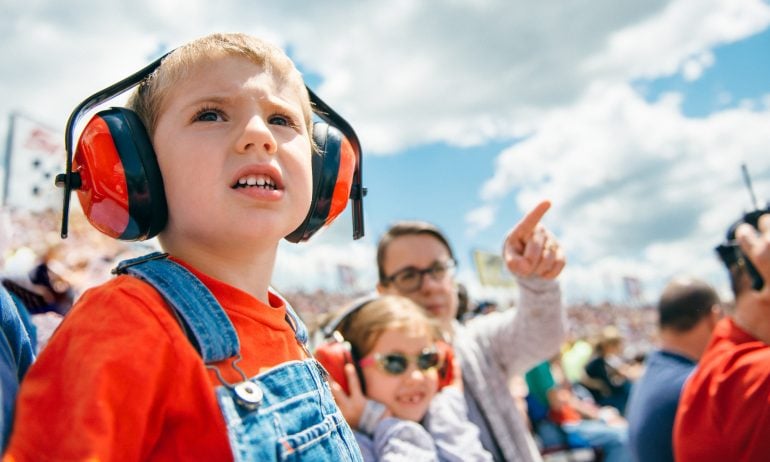 Many or all of the products featured here are from our partners who compensate us. This may influence which products we write about and where and how the product appears on a page. However, this does not influence our evaluations. Our opinions are our own. Here is a list of our partners and here's how we make money.
The doesn't exactly lap the competition. General rewards credit cards offer more value for your NASCAR purchases as well as your everyday expenses. Still, it's an option for those with average or poor credit when alternatives are slim.
Buckle up. Here are five things you need to know about the .
The rewards you'll earn on the card depend on your creditworthiness. Here's what you get:
Cardholders automatically receive their rewards in the form of statement credit every month, according to Amy Chasey, assistant vice president of marketing communications at Credit One Bank. That's better than the $20 to $25 minimum that some cards require you to accumulate before you can cash in your rewards.
If you have good credit, you can find much better options with  that offer 1.5% cash back or more on everything. Even some  offer better rewards than the , allowing you to earn more when you buy that must-have NASCAR merchandise.
The can come with some costly fees. Here's what you can expect as a cardholder:
The annual fee for those with average credit — $39 as of June 2019 — isn't terrible, but plenty of no-fee options exist. For those with bad credit, the annual fee — $75 the first year, then $99 — is steep, especially when many  have no fee.
Late fees are an especially sticky issue with Credit One credit cards. A about the issuer filed with the federal Consumer Financial Protection Bureau and state regulators found a common theme: Payments sent to the issuer on time weren't processed soon enough to avoid a late fee of up to $37. Unlike many issuers, Credit One doesn't process payments immediately upon receipt but instead sits on them for days. Want your payment processed within a day or so? There's a nearly $10 fee for that.
The card issuer offers an optional credit protection program that cancels the minimum payment due for up to six payments if you become involuntarily unemployed or disabled. The program charges a monthly fee. Even though you're paying for the program, you still have to prove you qualify in order to benefit.
Unlike many other rewards cards, this card doesn't have an introductory 0% APR. That makes it less than ideal for carrying balances month to month, since you will be paying interest. If you have good credit, a  will save you money compared with this one.
If you have bad credit, you're generally better off with a  than a high-fee card. A secured credit card requires a cash deposit, which reduces the risk to the credit card issuer, making it easier to get approved.
Minimum deposits for secured cards are typically $200 to $300. Coming up with that amount can be a challenge for some, but at least you'll get that money back eventually, assuming you pay your bills. If you pay the steep annual fee for bad credit on the , you might win the race to better credit, but you'll never see that money again.
You don't know when you start the application process for this card. Fees and rewards depend on Credit One's assessment of your creditworthiness. True, most card issuers don't provide hard-and-fast guidelines for what they consider excellent or average or bad credit — but they also don't have multiple fee and rewards structures on the same card. There's a big difference between a card with a $0 annual fee and one with a $99 fee, after all.
Credit One's application process starts with "prequalification," in which you provide some information and the issuer tells you which card you might qualify for. Prequalification does not affect your credit scores, so there's no harm in bailing out if you don't see the card you want.
The issuer notes that this prequalification step can protect people with lower credit scores, who can least afford the credit-score impact of multiple credit card applications. Rather than offer an array of cards with different fee structures — which could potentially push consumers to apply repeatedly until they get approved — Credit One offers a single card with an array of fee structures. That way, a consumer can apply just once and be matched with the terms suitable for their creditworthiness.
However, keep in mind that . The next step is to formally apply for the card — which can affect your credit scores. You can still be rejected even if you've been "prequalified," if your application shows you don't meet all the issuer's requirements for approval. Rejection is a risk with any credit card, application, of course, but it's still something to keep in mind.