5 Things to Know About the PNC Points Credit Card
The PNC points Visa Credit Card earns a lot of points, but they aren't very valuable.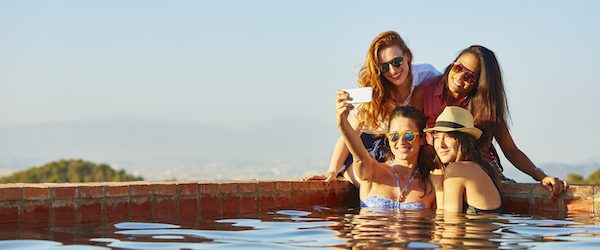 Many or all of the products featured here are from our partners who compensate us. This may influence which products we write about and where and how the product appears on a page. However, this does not influence our evaluations. Our opinions are our own. Here is a list of our partners and here's how we make money.
» This page is out of date
As of January 2022, the terms on the PNC points® Visa® Credit Card have changed. We're updating this article to include this new information.
The PNC points® Visa® Credit Card might make you feel like you're on an "Oprah" giveaway show. With an annual fee of $0 and an earnings rate of 4 points for every $1 you spend, it seems as if you could practically just show up with the card and walk away with a points-heavy prize package.
But before you get caught up in a rewards-induced rush to spend that cache, you have to take into account the value of those points — and that's where the card stumbles. On top of those low-value points, the card's application comes with geographic restrictions. Unless you bank with PNC, it's only available in certain states.
1. If you don't already have a PNC bank account, there are application restrictions
The application requirements for the PNC points® Visa® Credit Card vary depending on where you live and whether you bank with PNC.
You can apply for the card regardless of whether you bank with PNC if you live in the District of Columbia or one of the following states:
If you live elsewhere, you'll need to have a deposit account with PNC that's active and in good standing to apply, according to the bank.
2. It does earn a lot of points ...
The goal with any rewards card is to amass a stash of points that you can redeem for stuff you want. The PNC points® Visa® Credit Card delivers the goods at a fat 4 points for every $1 in purchases. In terms of the number of points you get back, you'd be hard-pressed to find a flat-rate card that tops it.
You can boost that rate even higher if you qualify for one of PNC's relationship bonuses, which offer an additional 25%, 50% or 75% bonus on base points for those who qualify. This could mean an eye-popping 7 points per dollar spent for those in the highest tier.
If you want to pile up points through everyday spending, the PNC points® Visa® Credit Card will help you achieve that goal. You can redeem for things like cash, travel, gift cards and merchandise.
3. But those point values are mostly meh
For cash back and gift cards, a PNC point is worth 0.2 cent (and potentially less for merchandise). That's a pitiful valuation when compared with many other rewards cards that earn points valued at a full penny or more each.
Granted, the PNC points® Visa® Credit Card earns more total points per dollar spent than does much of the competition. But it's helpful to consider the math.
For example, a balance of 50,000 points on the PNC points® Visa® Credit Card can be redeemed for $100 cash. But for cards that value points at a penny a piece, those same 50,000 points would get you $500 in cash.
Put another way: If you're earning 4 points for every $1 spent with the PNC points® Visa® Credit Card, that means you'd need to spend $12,500 to earn $100 back. But if you spent that same $12,500 on a flat-rate cash-back card that nets you a simple 2% back on every purchase, you'd earn $250 in cash back.
An exception to the card's 0.2 cent point valuation is redemption for airfare. A PNC spokesperson notes that points are worth the most when redeemed for flights, followed by hotels and then cash.
According to PNC, a Cleveland-to-Chicago round-trip economy flight that's priced at $212.40 would require 70,800 points. In this scenario, a point is worth 0.3 cent — slightly better, but still far, far less per point than what other cards offer.
Plenty of other rewards cards can take you farther and with less complexity.
4. It takes a lot of effort to maximize rewards
Speaking of complexity, in many cases the breakdown of how many PNC points you need for a particular item can be a head-scratcher. As of this writing, a $25 Amazon gift card will cost you 11,276 points, and a $100 Amazon gift card will cost you 45,826 points. At a glance, these oddball prices make it difficult to tell what kind of value you're getting.
Redeeming points for merchandise can be even trickier. In some cases, points are worth as little as 0.1 cent each via the PNC portal when compared with dollar prices for those items on popular retail websites.
You may be better off with a card that doesn't require you to pull out a calculator to determine what kind of value you're getting when you redeem for merchandise or travel.
5. There's no sign-up bonus
Many rewards cards typically offer some type of welcome offer for meeting a minimum spending requirement. But the PNC points® Visa® Credit Card does not, which knocks it down a few pegs when compared with other no-annual-fee rewards cards.
So while you'll get a lot of ongoing points with the PNC points® Visa® Credit Card, you won't get anything upfront. Another rewards card may net you more, at least in the first year.
Get more smart money moves – straight to your inbox
Sign up and we'll send you Nerdy articles about the money topics that matter most to you along with other ways to help you get more from your money.