5 Things to Know About the Rocket Credit Card
Can this credit card's rewards make the difference in your ability to buy a home? Probably not.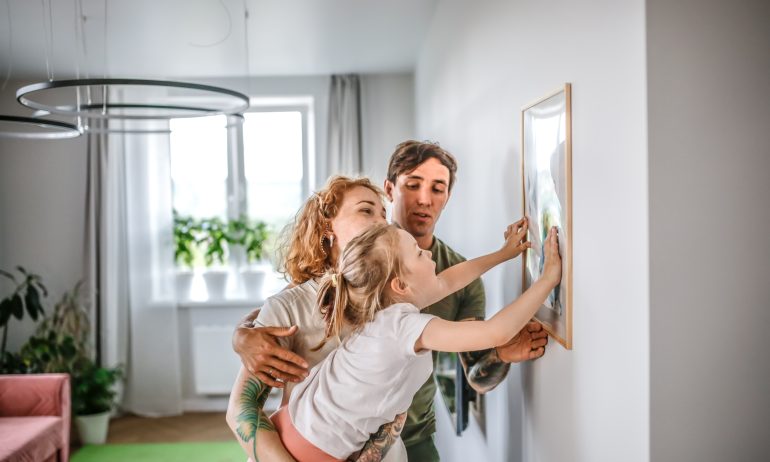 Many or all of the products featured here are from our partners who compensate us. This influences which products we write about and where and how the product appears on a page. However, this does not influence our evaluations. Our opinions are our own. Here is a list of our partners and here's how we make money.
It's no secret that homeownership is an expensive proposition. With the down payment, the closing costs, the escalating interest rates, it's not surprising that hopeful home buyers are eager for any shortcut that puts this dream within reach.
The Rocket credit card, issued by Celtic Bank, was introduced in early 2023 with the promise to help customers "swipe or tap [their] way to a new home." But do this card's rewards move the needle with any significance toward covering the cost of homeownership? Probably not. In most cases, you'll be better off with a straightforward cash-back credit card with rewards you can use however best fits your budget.
Who doesn't want to be rewarded?
Create a NerdWallet account for personalized recommendations, and find the card that rewards you the most for your spending.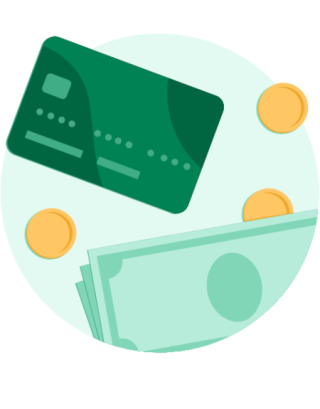 Here are five things to know about the Rocket Visa Signature credit card.
The Rocket credit card isn't the first to allow the redemption of rewards toward a mortgage. The defunct Wells Fargo Home Rebate Card also had a similar feature.
1. New Rocket mortgage customers get the card's best value
The Rocket mortgage credit card earns 5 Rocket Rewards points per $1 spent, regardless of the spending category. However, that doesn't necessarily mean you're earning 5% back in rewards. Instead, the value of those points varies a great deal depending on how you redeem them. Here's a look at the options:
Offset the cost of a new Rocket mortgage at a value of 1 cent per point, or 5% back. When used this way, points can be applied to the down payment, closing costs or fees on your new Rocket mortgage, up to a cap of 800,000 points (or $8,000 in value). Refinances are excluded.

Apply points toward your existing Rocket mortgage loan. If you're already a Rocket mortgage customer, you can redeem points toward the principal on your loan at a value of $0.004 per point, equivalent to 2% cash back.

Redeem points through statement credit at a value of $0.0025 per point, or about 1.25% back. If you aren't a Rocket mortgage customer and don't plan to be anytime soon, this is your only option for redeeming points.
As of this writing, the Rocket credit card also offers a sign-up bonus for new cardholders: Earn a $200 statement credit if you spend $3,000 in the first 90 days.
2. You'll need high credit card spending to put a dent in your new loan
The card's highest rewards redemption rate — 5% when applied toward new mortgage transactions — is an impressive one when it comes to rewards credit cards. Most cash back cards that offer 5% back do so only in select spending categories. Even so, you'll need a lot of credit card spending to move the needle on the cost of your new home.
You can apply up to 800,000 points to the cost of your new Rocket mortgage transaction, equivalent to $8,000 in value. To hit that points cap, though, you would need to spend an eye-popping $160,000 on the Rocket mortgage credit card before applying for a new mortgage.
3. In the meantime, this card shouldn't influence your mortgage shopping
Other than purchase price, the interest rate on your mortgage is the single biggest factor determining how much you'll pay for your home. That means shopping around for the best rate is critical to reducing your total cost of homeownership.
Rewards from the Rocket mortgage credit card may save you a few dollars on the down payment, fees or closing costs for your new home. But if a different lender offers a better rate — even by just a few decimal points — choosing that lender will save you far more over the life of your loan than any credit card points ever could.
And interest rates on mortgages fluctuate constantly. So even if Rocket offers the best rate when you start shopping for a lender, that may not be the case by the time you're ready to take out the loan. The company does offer an option to lock in your interest rate for up to 90 days while you're shopping for a home. But even if you snag that rate, how much will you realistically spend on your credit card over a 90-day period?
4. You can't use the card to directly pay your mortgage
Given the card's association with Rocket mortgages, people may assume that they can use this card to directly pay a portion of their down payment, closing costs or monthly mortgage payment. But that's not how it works. Only points earned through other regular spending can be used toward mortgage costs.
Points are applied to a Rocket mortgage in one of two ways. If you're planning a new Rocket mortgage transaction, you can apply points toward down payment and closing costs at a value of 5% back in rewards (up to an 800,000 point cap).
Alternately, you can use rewards to pay down the principal on your existing Rocket mortgage — but that won't change how much you owe each month.
If you're determined to pay your mortgage with a credit card, workaround services like Plastiq make this option possible. However, the cost of these services will generally outweigh any credit card rewards you would earn.
5. If you're not a Rocket mortgage customer, you'll owe an annual fee
This is one more area in which Rocket mortgage credit card customers are incentivized to choose the company for their home loan. If you decide to go with a different lender, you'll have to pay a $95 annual fee if you want the Rocket card. That's a steep cost to earn a dismal 1.25% back in statement credit — the only rewards redemption available if you're not a Rocket mortgage customer.
For most customers, that flexibility will be the better bet.
Find the right credit card for you.
Whether you want to pay less interest or earn more rewards, the right card's out there. Just answer a few questions and we'll narrow the search for you.
Get Started
Get more smart money moves – straight to your inbox
Sign up and we'll send you Nerdy articles about the money topics that matter most to you along with other ways to help you get more from your money.