Student Credit Cards: Really for Students?
Simply being a student is not enough to qualify you for most student credit cards. You'll probably need income — or someone willing to give you a hand.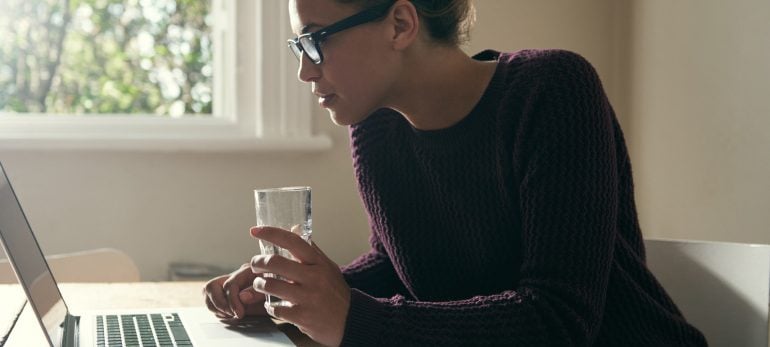 Many or all of the products featured here are from our partners who compensate us. This may influence which products we write about and where and how the product appears on a page. However, this does not influence our evaluations. Our opinions are our own. Here is a list of our partners and here's how we make money.
Credit history, like work experience, can seem impossible to get unless you already have some. How do you build a good track record if nobody will give you your first chance?
That's why student credit cards seem attractive. The name implies that as long as you're a student, you can get a credit card, right?
Unfortunately, it's not that simple. In fact, "student" credit cards are something of a myth. You still need to go through the same vetting process as non-students, and it can still be tough to get approved unless you have significant income.
So what are your options? Let's take a look.
What is a student credit card?
Most student credit cards aren't too different from regular cards — except that they're marketed to students. Card issuers still check your credit history. They still want to see a steady income. And unless you're working full time, they require applicants under 21 to get a co-signer.
Let's repeat that: If you don't have a full-time income, you have to be at least 21 to get approved for a student credit card without a co-signer. Unless you take time off along the way or return to school later in your career, you won't be able to qualify for a student credit card on your own until you're almost done with college.
So why are they called "student" credit cards? In some ways, it's a throwback to the days when credit card issuers weren't as tightly regulated as they are now. At one time, issuers all but handed out credit cards to students as they arrived on campus. But newer regulations, designed to protect vulnerable consumers, prohibit issuers from marketing credit cards to younger applicants who may find themselves overwhelmed by debt if they start using credit cards too early.
Some cards do have special benefits for students, like bonuses for good grades or higher rewards on common expenses for students. But for the most part, they're normal credit cards packaged to appeal to students.
The alternatives to student credit cards
If you don't have a full-time income and you're under 21, it may be tempting to just give it a shot anyway and apply for a student credit card. But each application has a small impact on your credit score, so applying for cards willy-nilly isn't ideal.
There are alternatives, however.
Become an authorized user. If you have a family member with a strong credit history, you may be able to get a credit card linked to that relative's account. Your name will be on the card, but the primary account holder will be responsible for paying the bills. It's up to you to reimburse that person for your purchases.
Use a co-signer. If you can't qualify for a credit card on your own, you may be able to qualify with a co-signer — someone who accepts responsibility for the debt if you don't pay it. In this case, you're a primary account holder, not just an authorized user, and your activity will be reported to the credit bureaus. Careful use of the card will help your credit score, but mistakes can drag it and your co-signer's credit score down.
Use a debit card. For those times when you want the convenience of plastic, a debit card can be just the ticket. But keep in mind that debit cards — including prepaid cards — don't affect your credit score at all, so they're not a path to eventually qualifying for a credit card.
If you opt for a prepaid debit card, beware of cards that charge astronomical fees to activate or reload the card. Some of NerdWallet's favorite prepaid debit cards are here.
Consider a secured card. Unlike debit cards, secured credit cards do report to the credit bureaus, so they do help you build credit. With this type of card, you put down a security deposit that usually is equal to your credit limit. For example, a $300 deposit would typically get you a $300 spending limit on your card. But like other types of credit cards, secured cards generally are not available unless you can demonstrate that you have significant income, especially if you're under 21.
After you turn 21, a secured credit card can be a great way to help you build credit. We recommend you choose an issuer that will help you transition to an unsecured card. See NerdWallet's best secured credit cards.
If you had thought you'd be able to qualify for a student credit card just because you're a student, you certainly wouldn't be the only one. In some cases, your only option is to wait until you've got a steady paycheck. Then you can start building your credit.
Find the right credit card for you.
Whether you want to pay less interest or earn more rewards, the right card's out there. Just answer a few questions and we'll narrow the search for you.
Get Started
Get more smart money moves – straight to your inbox
Sign up and we'll send you Nerdy articles about the money topics that matter most to you along with other ways to help you get more from your money.