Which Credit Card Issuers Allow a Co-Signer?
A co-signer boosts your chances of approval by letting you piggyback on someone else's good credit — but many major credit card companies don't allow them.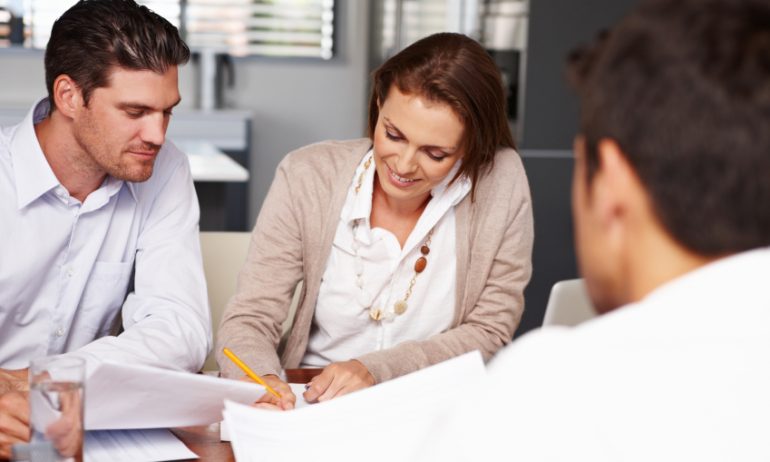 Many or all of the products featured here are from our partners who compensate us. This may influence which products we write about and where and how the product appears on a page. However, this does not influence our evaluations. Our opinions are our own. Here is a list of our partners and here's how we make money.
If you're applying for your first credit card or trying to rebuild bad credit, could improve your chances of getting approved. A co-signer is someone with good credit and income who guarantees that they will pay your credit card balance if you default.
There are two big caveats when it comes to co-signers, however:
If you can't get a co-signer, you have other options with bad credit or no credit, including becoming an authorized user or applying for a secured credit card.
Among the largest credit card companies, only a few allow for co-signers. It may also be worth checking with local banks and credit unions where you live.
Getting added as an on someone else's credit card account is generally easier than finding a card that will allow a co-signer. Many times, parents will add a child as an authorized user or one spouse will make the other an authorized user on an account. Authorized users get a card with their name on it, but the primary account-holder is the only one responsible for paying the bill.
If your main concern is simply having access to a credit card rather than improving your own credit, authorized user status can do the trick. to all three credit bureaus, so becoming an authorized user can help with building credit, too. But that benefit only goes so far:
Having a co-signer is in some ways akin to having a  with someone, but there are key differences, too:
The exact implementation of joint accounts and co-signers varies by issuer, but neither type of situation is very popular nowadays because issuers tend to prefer that one person bear sole responsibility for credit card accounts.
As with co-signing, opening a joint account also carries  If the relationship hits a rough patch or ends, sharing a credit card can complicate matters further.
If a co-signer isn't an option, either because you can't find an issuer to allow it or someone to agree to co-sign, you still have options:
Building credit doesn't happen overnight — it takes time and patience. Even if you have limited options now, as you , you'll get access to more financial products that offer greater flexibility and better benefits.