Should I Co-Sign for My College Student's Credit Card?
Avoid the risks of co-signing a credit card for a student and explore alternative credit-building options instead.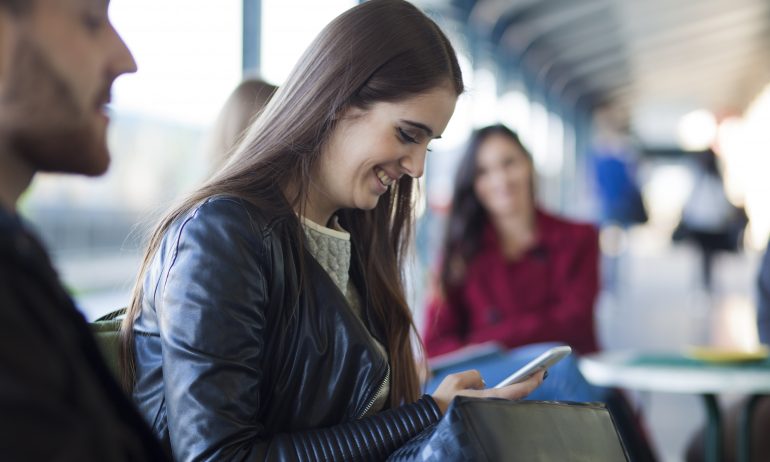 Many or all of the products featured here are from our partners who compensate us. This influences which products we write about and where and how the product appears on a page. However, this does not influence our evaluations. Our opinions are our own. Here is a list of our partners and here's how we make money.
Co-signing for a credit card is a big decision that requires weighing the pros and cons regardless of the maturity or responsibility shown by your college student. As a co-signer, you can help them qualify for a credit card if they lack credit, income or both. However, even one mistake left unresolved by the student could impact your wallet, credit score and financial opportunities in the future.
Co-signing a credit card isn't the only answer to helping a college student establish credit. Other options may offer similar benefits with less risk. Here's what you should consider while determining whether co-signing is right for you.
Understanding the risks and responsibilities
As a co-signer, you agree to take on the responsibility of the payment if your college student falls behind. The credit line goes on your credit report as if it were your own, but the account is under your college student's name.
Though the credit line goes on your credit report, you likely won't be able to oversee the way the college student manages that credit. If the new credit line isn't managed properly, it could be difficult for you to qualify for a future credit card or loan.
For instance, in the event that your college student maxed out the credit card, it could be hard for you to get approved by lenders to buy a new home or apply for a new credit card while the amount is outstanding. The consequences could be long-lasting if payments are late, depending on how long you take to pay them. A high balance on the credit card can also increase your credit utilization ratio, which factors into your credit scores.
Trying to get approved for a card?
Create a NerdWallet account for insight on your credit score and personalized recommendations for the right card for you.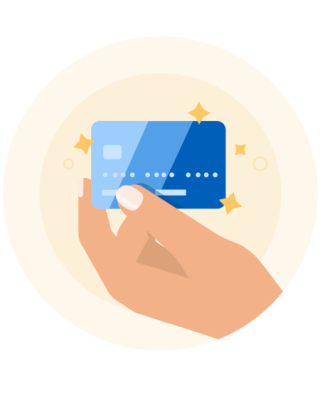 Is it a good idea to co-sign for a college student?
It's not a good idea to co-sign for a college student's credit card because there are credit-building options with less risk.
That said, one instance where it might make sense to co-sign is if you want the student to learn to manage an unsecured credit card on their own — even if it includes costly mistakes. As long as you can afford to pay the balance of the credit limit in full without flinching, it's an option.
But if the risks of co-signing seem to outweigh the rewards, consider these options:
Authorized user status is less of a gamble
By making your college student an authorized user, they'll get a card that is linked to your account with their name on it. As an authorized user they can potentially piggyback on your good credit to establish their own. Not all credit cards help authorized users build credit, so it's important to know a credit card issuer's policy to determine if the user's activity is reported to the three major credit bureaus.
Giving someone authorized user status on your account is still a gamble, but less so than co-signing for a card that doesn't offer you the ability to monitor the student's account. Some credit cards let you set spending limits for authorized users, which removes much of the risk. When that's not the case, setting up spending notifications can hopefully alert you to poor spending habits before they turn into debt. It's somewhat of a buffer, but it's not foolproof.
You can help an authorized user to build credit without even giving them the physical credit card to use. This move poses even less risk to the parent or guardian who is adding the authorized user.
A secured credit card offers no risk to you
Secured credit cards require a deposit to qualify (usually a few hundred dollars), which lessens the risk for the issuer. The amount deposited typically determines the credit limit. It may require lending or gifting, say, $200 or $300 upfront to help your college student build credit, but it may be worth the cost for peace of mind. Activity on the card only impacts your college student's credit history, and the credit limit offers a cap on spending. Even if you do choose to help with the bill, you're not responsible for it.
If your college student maintains a good payment history, they can get the deposit money back after closing the account or upgrading to a better credit card with the same issuer. Before choosing a secured credit card, outline expectations for managing the account and the returned deposit. It may also be an option to gift the deposit to your student as an incentive for responsible use of the account.
An alternative credit card won't cost you anything
An alternative credit card, created by a financial tech (aka fintech) company and issued by a bank, is ideal for a responsible college student who is employed and can potentially qualify with sufficient income. No credit history or security deposit is required to qualify for these cards, so there's no out-of-pocket cost on your end. Fintech companies can look at factors beyond a traditional credit history to determine eligibility.
Find the right credit card for you.
Whether you want to pay less interest or earn more rewards, the right card's out there. Just answer a few questions and we'll narrow the search for you.
Get Started
Get more smart money moves – straight to your inbox
Sign up and we'll send you Nerdy articles about the money topics that matter most to you along with other ways to help you get more from your money.