How to Use a 0% APR Credit Card Responsibly
Do some math ahead of time, set reminders and have a plan for when the promotion ends to avoid an unpleasant surprise on your statement.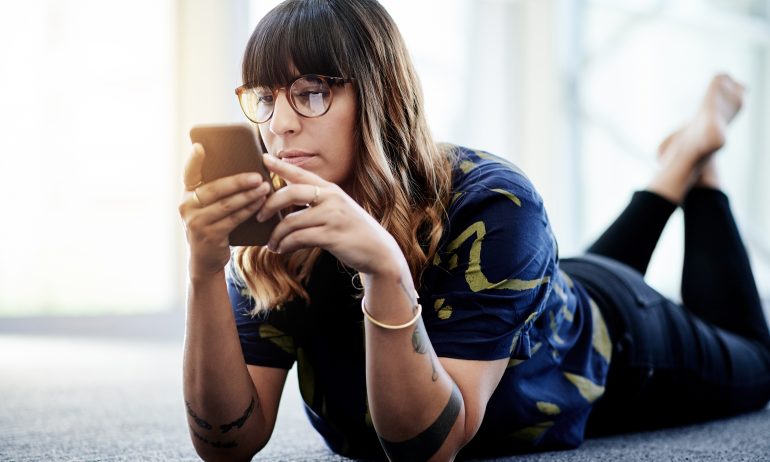 Many or all of the products featured here are from our partners who compensate us. This influences which products we write about and where and how the product appears on a page. However, this does not influence our evaluations. Our opinions are our own. Here is a list of our partners and here's how we make money.
If you're looking to pay off debt or need some breathing room on a big purchase, a 0% intro APR credit card might be the solution. These cards offer a promotional interest-free period on purchases, balance transfers or both, typically ranging from six months to nearly two years depending on the card.
While a 0% APR card can provide some relief from interest, when your card's promotional period ends, any remaining balance will be charged the card's standard variable APR. This is why it's important to use your card effectively during its interest-free period. Here's how to stay on track.
1. Determine how much you'll need to pay each month
Even though you won't be charged interest during your promotional 0% APR period, you'll still owe a minimum payment amount each month. In fact, if you don't pay at least the minimum due each billing cycle, your interest-free offer may be voided. (More on that below). But ideally, you'll want to pay more than the minimum each month, so that you can pay off your debt entirely before the promo period ends and the card's ongoing variable interest rate kicks in.
For example, if you have to make a $10,000 purchase and you want to put it on a card with an 18-month 0% intro APR offer on purchases, divide $10,000 by 18 months to see what you should pay every month. In this scenario, your payment should be about $555.56 a month.
Take charge and banish debt
Sign up with NerdWallet to get a full picture of your spending and personalized recommendations for credit cards that save money on interest.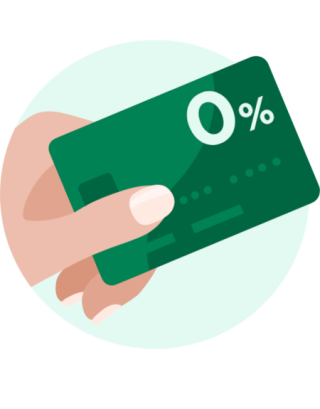 A 0% offer will help you pay down debt only if you make payments toward your debt. And those payments need to be made on time, not only for the good of your credit history and scores but also because your interest-free promotion could be at risk otherwise.
Buried in the fine print on some card agreements, it might say that late or missed payments can void the 0% APR offer. You might also be assessed a late fee and/or a penalty APR at a higher-than-standard rate.
To avoid all of these bad things, set up automatic payments from your bank account, put a recurring note in your calendar or use a budgeting app to remind you when a payment is due. Just make sure you have something in place to keep you on track.
3. Check in at the halfway point
In addition to your monthly payment reminders, set one for halfway through the introductory rate period, so you can evaluate your progress and make adjustments. Perhaps your income has gone up since you first applied for the card, and you can afford to increase your monthly payments. Or maybe you're struggling with other debt obligations or bills and you need to cut back on what you're paying toward this particular bill for the month.
Either way, the halfway point is a good time to reevaluate.
If you can afford to comfortably pay only $400 per month on a $10,000 balance, you'll owe $2,800 at the end of the 18-month no-interest period — but that's still an improvement over what you started with.
4. Make a plan for the end of the offer
If you know you'll be left with debt at the end of the 0% APR period, consider what you'll do next. You may need to increase your monthly payment amounts to compensate for the interest that will be added.
If you have good credit — typically a FICO score of at least 690 — you can also look for a new 0% credit card offer and transfer your remaining balance. However, keep in mind that you'll likely owe a balance transfer fee that will eat up some of the savings from the offer. Also, note that continuously opening new balance transfer cards isn't productive if you're not making legitimate progress toward paying down the original debt amount, and opening too many cards within a short period of time can hurt your credit.
Find the right credit card for you.
Whether you want to pay less interest or earn more rewards, the right card's out there. Just answer a few questions and we'll narrow the search for you.
Get Started
Get more smart money moves – straight to your inbox
Sign up and we'll send you Nerdy articles about the money topics that matter most to you along with other ways to help you get more from your money.