What Happens When Your Credit Card's 0% Intro APR Ends?
The card's ongoing (and much higher) APR will kick in, and it will apply to any new purchases and unpaid balance from the 0% promo period. Here's how to prepare.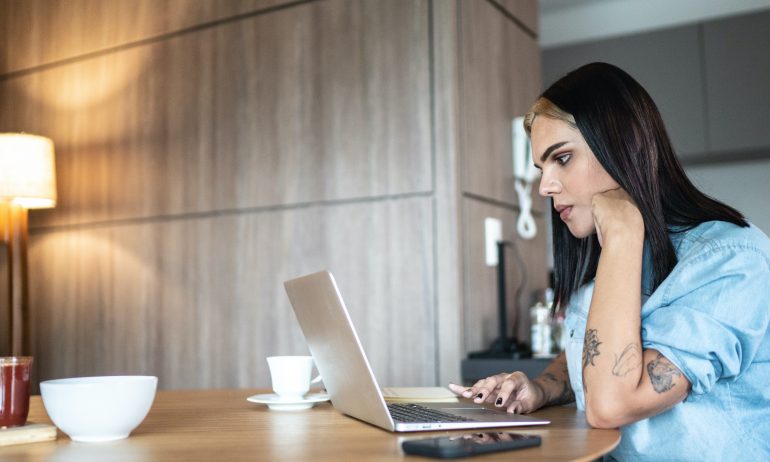 Many or all of the products featured here are from our partners who compensate us. This may influence which products we write about and where and how the product appears on a page. However, this does not influence our evaluations. Our opinions are our own. Here is a list of our partners and here's how we make money.
The interest-free introductory period on 0% APR credit cards can be valuable for paying down debt or financing large purchases. But that promotional period doesn't last forever, and eventually, you'll be subject to a variable and ongoing annual percentage rate that can get quite expensive.
Here's what happens when that period of 0% interest ends, how to avoid the sticker shock and how to manage your card afterward.
One key point above all others: If you pay your credit card bill in full and on time every month, then the card's ongoing APR is irrelevant because you won't owe any interest at all.
The card's regular interest rate will kick in
Introductory 0% APR offers on credit cards can last anywhere from a few months to nearly two years. But when that window closes, the card's "normal" ongoing APR goes into effect. This interest rate will apply to all new purchases (and potentially balance transfers) that you don't pay off in full every month, as well as any unpaid balance from the intro period — and it will be a much higher rate than 0%.
Your specific ongoing APR will vary based on the type of card and your creditworthiness. The rate will be outlined in the terms and conditions when you're approved for your card.
Note that "special financing" offers — aka deferred interest offers — are not the same as true 0% APR credit card offers. As the name suggests, deferred offers don't waive interest, they merely set it aside. This means that if you don't pay off the balance in full by the time the "special financing" period ends, you'll be charged with retroactive interest for the full balance. With true 0% APR offers, once the promotion ends, you'll owe interest on the remaining balance only.
You'll have to pay interest on any remaining balance
If you're carrying a balance once the 0% intro APR period is over, you'll have to pay interest on that remaining amount. Let's say, for example, that you open a credit card with a 0% intro APR period of 12 months and an ongoing APR of 10%. If you charge $2,000 to the card during the first year and pay off $1,500 of that balance, when the year is over you'll owe $550: the remaining balance, plus $50 in interest.
If you do find yourself with a leftover balance once your card's interest-free period ends, your best move is to pay it off as soon as you can, to avoid accumulating more in interest.
What to consider if your remaining balance is high
If it's looking like you'll be left with a considerable balance when your introductory 0% period ends, you may have the option of moving your debt to a balance transfer credit card that features another 0% APR offer on such transactions.
However, not only will you need good to excellent credit (FICO scores of at least 690) to qualify for such cards, but also perpetually transferring your balance from one card to another isn't advisable. It may offer you some temporary wiggle room, but you'll usually be charged a balance transfer fee — typically 3% to 5% of the amount transferred — and you'll still have to make monthly payments on the debt you transferred.
Should you keep a 0% APR card after the intro period ends?
If you applied for the card merely for its promotional APR period, you might consider canceling the account once that interest-free window closes, especially if the card offers few incentives for you now. But doing so may not be the best move for your overall credit health. Here are your options when your introductory offer ends.
Once the interest-free offer ends, it's generally advisable to keep your credit card open, especially if you've paid off your debts from the introductory period. Closing a credit card can potentially hurt your credit scores, because it can affect the average age of your accounts, the length of your credit history and your credit utilization ratio — all of which are factors in those scores. If you do keep your card open, paying off charges early and in full will prevent you from accumulating a balance. Or you can simply store it in a drawer and use it sparingly to keep the account active.
Close the card and/or apply for a new one
Although canceling a credit card can negatively impact your credit scores, there are instances when it might make sense to do so. If your 0% intro APR card doesn't offer any long-term benefits such as rewards, then it might not provide much value beyond its interest-free window. A general rewards credit card would prove more worthwhile. Further, if your card charges a high annual fee or an exorbitant interest rate, it might cost you more to hold on to it than to opt for a low-interest or no-fee credit card. Just be aware that opening up a new account may temporarily ding your credit scores as well.
Depending on your card issuer, you may be able to request a switch to a different product — one with incentives that better suit you — without having to open a brand-new account. This process, known as a product change, lets you upgrade or downgrade your existing card within a particular family of products without any negative credit score impacts. You can request a product change by calling the number on the back of your card.
Find the right credit card for you.
Whether you want to pay less interest or earn more rewards, the right card's out there. Just answer a few questions and we'll narrow the search for you.
Get Started
Get more smart money moves – straight to your inbox
Sign up and we'll send you Nerdy articles about the money topics that matter most to you along with other ways to help you get more from your money.