Where Does the Money for Credit Card Rewards Come From?
Rewards are funded by interest and fees paid by customers and from merchant fees that are baked into prices.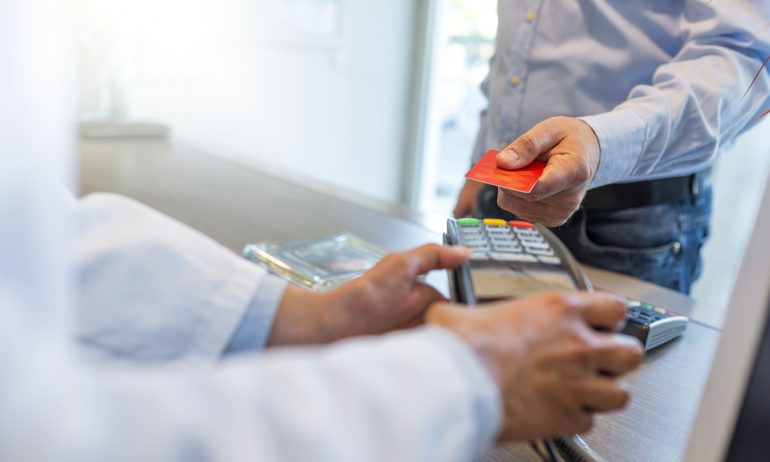 Many or all of the products featured here are from our partners who compensate us. This influences which products we write about and where and how the product appears on a page. However, this does not influence our evaluations. Our opinions are our own. Here is a list of our partners and here's how we make money.
Some people see a credit card offer with a $500 sign-up bonus and think, "Wow, $500!" Others see the same offer and wonder, "What's the catch?"
Those who fall into the second group have good reason to be skeptical about how credit card issuers pay for rewards and perks. That's because money for customer rewards comes from customers themselves, as well as from merchants. It's easy to end up indirectly — and unintentionally — paying for a card's rewards many times over.
So where does the money for credit card rewards come from?
There's a short answer and a long answer.
In short: 3 revenue sources
You're probably familiar with the first two. Federal law requires issuers to prominently disclose these costs in a chart when you get a new card.
But the third item, interchange, might not ring a bell. That's because it's effectively invisible to consumers. Whenever you use a credit card, the merchant pays a fee to accept the payment. The portion of the fee that goes to your card issuer — usually about 1% to 3% of a purchase plus a flat fee — is called interchange.
Interchange rates are set by payment networks, such as Mastercard and Visa, and vary based on merchant type, country and card type. You won't find them listed in the consumer-facing chart of fees and interest rates, but you're still effectively paying them. Stores bake these operating expenses into their prices.
The exact breakdown of a particular card's revenue — interest, fees and interchange — depends on its pricing structure and cardholder behaviors. But among major issuers, interest usually makes up the biggest share of overall revenue, and interchange and fees contribute a smaller portion.
Ready for a new credit card?
Create a NerdWallet account for insight on your credit score and personalized recommendations for the right card for you.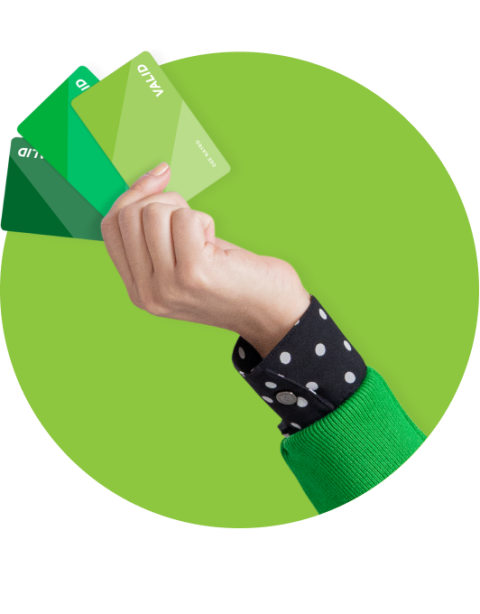 Long story: It's complicated
It's often said that interchange revenue is what pays for credit card rewards. But while it certainly helps fuel them, the connection isn't quite as direct.
"When you put all the dollars in, it's like making stew," says Brian Riley, director of the credit advisory service at Mercator Advisory Group. "You don't say 'these dollars came from this' and 'these dollars came from that.'"
But interchange and rewards do go hand in hand some key ways:
Interchange and rewards are both tied to purchases. Aside from sign-up bonuses, rewards and interchange are both figured as a percentage of a purchase. You can earn rewards — often 1% to 2% of a purchase — while your issuer is taking in a similar amount in interchange. Interchange doesn't always cover 100% of the cost of rewards. Some cards, for example, offer 5% rewards in certain spending categories, up to a certain spending cap. The issuer would make much less than that on interchange. "In some ways, [rewards] could be a loss leader," Riley says. A loss leader is a product or service that loses money but attracts enough customers to offset that cost. For example, interchange might not fully cover a cardholder's rewards, but that customer might end up paying enough interest that the issuer makes a profit on the account.

Limits on interchange have resulted in fewer rewards. After the Durbin Amendment (a part of the 2010 Dodd-Frank financial reform law) capped interchange rates on debit cards, debit card rewards programs quickly vanished. Rewards credit cards in other countries also did a disappearing act after the European Union capped credit card interchange rates in its 28 countries at 0.3% in 2015. In the case of the Dodd-Frank Act, "the banks felt there was no longer enough margin to offer the same level of rewards on debit cards," says Gary Rezak, director of partnerships at Auriemma Consulting Group. Historically, though, interchange and rewards haven't always moved in lockstep. Interchange on early credit cards was as high as 7% in 1950; it has since dropped to around 1% to 3%, usually with a 10-cent fee. Meanwhile, rewards have increased from a maximum of 0.5% in the 1980s to as much as 6% or more today.
What does this mean for you?
Credit card companies need money to offer rewards, but you can still avoid unnecessary charges while earning them:
Pay your balance in full and on time every billing cycle. When you do so, you won't pay interest. If it's absolutely necessary to carry a balance, go with a no-fee card that offers a 0% intro APR period, instead of chasing rewards.

Get a no-annual-fee card, unless you're a big spender. The rewards earned on a card after a year of spending should far exceed the card's annual fee. If they don't, look for a no-fee card with solid rewards.

Get a sign-up bonus with a reasonable spending requirement. A sign-up bonus can be a terrific deal — if you can meet the spending requirement without busting your budget. If that's not possible, take a hard pass.
When an issuer offers a credit card, even one with plum rewards, it's ultimately looking out for its own financial interests. Before applying, make sure you're looking out for yours.
Find the right credit card for you.
Whether you want to pay less interest or earn more rewards, the right card's out there. Just answer a few questions and we'll narrow the search for you.
Get Started
Get more smart money moves – straight to your inbox
Sign up and we'll send you Nerdy articles about the money topics that matter most to you along with other ways to help you get more from your money.