When Is the Best Time to Buy a Mattress?
You'll find the most deals if you shop on a holiday weekend, but there are ways to save money on other days, too.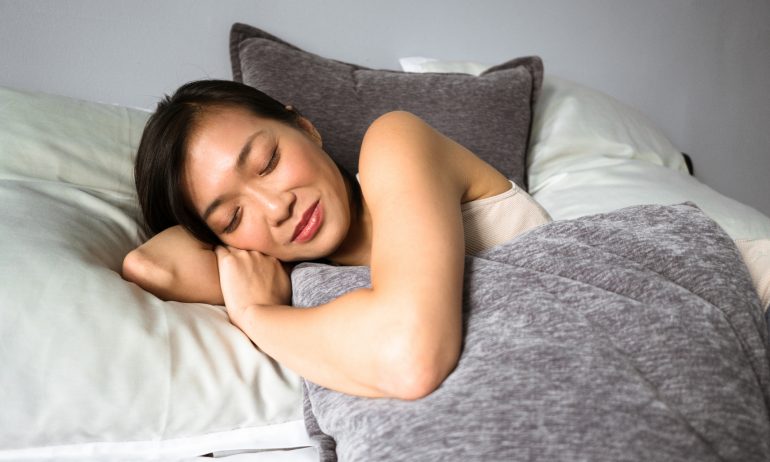 Many or all of the products featured here are from our partners who compensate us. This influences which products we write about and where and how the product appears on a page. However, this does not influence our evaluations. Our opinions are our own. Here is a list of our partners and here's how we make money.
There's a lot to consider when buying a mattress — beginning with size, comfort and price.
We'll leave size and comfort up to you, but we can help you sleep better by knowing that you got a good price. Here are some of the best times of the year to buy a mattress.
Late winter and early spring
Why: By March or April, new mattress models will typically be in stores, according to Scott Paladini, CEO and founder of Bear Mattress, an online mattress company. As new mattresses arrive, shoppers can save money by opting for an older model or a floor sample straight from the showroom floor.
Why? It's out with the old and in with the new. "Eventually the retailers will have to remove all of those beds and put the new models down," Paladini says.
What to expect: A floor model could save you as much as 50% off the price, according to Julie Tramonte, a sleep advocate for Verlo Mattress, which sells online and in stores. She recommends asking a manager when the store plans to turn over its inventory, as timing can vary. Keep in mind that floor models have likely been tested out by other shoppers.
When: Presidents Day, Memorial Day, Fourth of July, Labor Day and Black Friday.
Why: Mattress industry experts agree — holiday weekends are a prime time to shop. You can find deals throughout the year, but holidays offer widespread sales, says Jody Putnam, a divisional president at Mattress Firm, which sells online and in stores.
"Most of the time there's usually a couple beds here or a couple there that will be at sale prices, but at those major holidays, a larger portion of the products in the marketplace will be marked down," Putnam says.
What to expect: Paladini estimates shoppers can save from 10% to 20% if they buy a mattress during a holiday promotion.
When: Your current mattress is 7 to 10 years old.
Why: "I think you should buy a mattress when you need to buy a mattress," says Leo Echeverria, the COO of Snuz, a memory foam mattress that's sold online. The general consensus among the experts? A 10-year-old mattress is nearing the end of its life.
Your body can also help you determine when it's time to get a new one. For example, Tramonte of Verlo Mattress says you may not notice your current mattress is lacking comfort until after you go on vacation and sleep on a different mattress.
What to expect: If your back or neck is aching, there are ways to find a good price — even if you can't make your purchase during the times listed above. See some tips below.
Keep these money-saving tactics in mind when buying your new bed:
Look online. You've probably watched mattress unboxing videos on social media. Online retailers such as Bear Mattress, Snuz and Lull offer convenience and ship their mattresses to you in a compact box. Aside from the novelty, online prices can be competitive. This can also give you leverage if you decide to shop at a store, says John Garcia, marketing director at Snuz.

Test it out. Before you pick one, sleep on it. Many sellers offer a trial period. If you take a mattress home and decide to return it within a certain window (sometimes 100 to 120 nights), you'll get a refund. That's especially helpful if you buy from an online seller and haven't felt the mattress first.

Get a guarantee. Look for a retailer that will guarantee its price, Putnam says. Some sellers will refund you the difference if the mattress you bought goes on sale within a given period after your purchase. At Mattress Firm, the 120-night price-guarantee window means you'll likely be able to capitalize on the pricing from at least one major sale period.

Negotiate. Paladini says shoppers can negotiate. If you can't get a retailer to come down in price, they may be willing to throw in a free pillow or accessory to make it worth your while.

Pay attention to price, not percentage off. A 50% off sale isn't necessarily better than a 10% off deal, especially if the former mattress was substantially more expensive to begin with. It's best to look at both the original and final price of the mattress, not just the percentage of the discount, Tramonte says.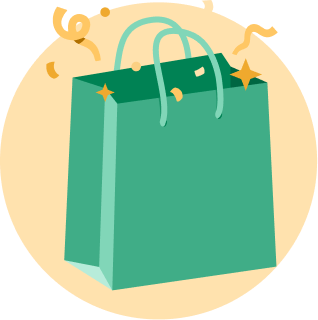 Shopping online just got nerdier
Let NerdWallet find the coupons, promo codes, and rewards every time you checkout.