Do Other Countries Have Credit Scores, and Does My U.S. Credit Score Follow Me?
There's no worldwide system for evaluating credit, but certain habits, like paying on time, matter everywhere.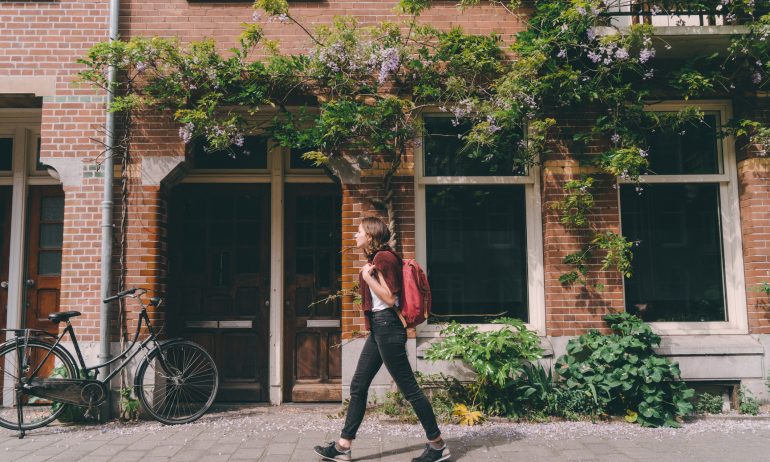 Many or all of the products featured here are from our partners who compensate us. This may influence which products we write about and where and how the product appears on a page. However, this does not influence our evaluations. Our opinions are our own. Here is a list of our partners and here's how we make money.
If you plan to pack up and move to another country, here's one thing you can't take with you: your credit score.
U.S. credit scores reflect the creditworthiness of U.S. residents. Other countries have their own systems to judge whether borrowers are likely to pay off their debts.
See what powers your credit
Check your free credit score, get personalized insights. Weekly updates let you track your progress.
Credit scores aren't shared between countries, partly because data protection laws vary. If you plan to live as an expatriate, here are a few things you should know.
Do other countries have credit scores?
Assessments of creditworthiness differ around the world. Some countries, such as the Netherlands and Spain, rely on negative reports — that is, credit mistakes like unpaid debt.
Other countries, such as Canada and the United Kingdom, have scoring systems that are similar to the U.S. When more information is used to assess creditworthiness, many of the same factors — like paying on time and keeping balances low — help build a good credit reputation.
How scores work in Canada
To get an idea of how credit-scoring customs can vary abroad, look no further than our neighbor to the north, Canada.
Canada's credit scoring is similar to the U.S. system. For instance:
Scores are on a common range (in this case from 300 to 900), and higher is better.

The two major credit reporting bureaus are TransUnion Canada and Equifax Canada.

Scores are calculated using five factors: payment history, outstanding debt, credit account history, recent inquiries and types of credit.
In the U.S. system, scores most commonly range from 300 to 850, unless it's a specialty score like an automotive or insurance score. The U.S. has one additional reporting bureau, Experian.
How credit scores work in the U.K.
Like the U.S., the U.K. has three major credit bureaus: Equifax, Experian and TransUnion.
Each bureau has its own credit-scoring system with its own range. All three ranges begin at 0. Equifax's scores go to 1,000, Experian's to 999 and TransUnion's to 710.
Some other information is also considered. For example, registering to vote can help your credit; in the U.S., voter information isn't included in credit reports.
Your U.S. credit score won't follow you
Leaving your credit score back in the States may sound appealing if you're hoping to escape your debts by moving abroad. It's not that simple. Often, when you apply for a visa in another country, your debt will be examined. If it appears you're trying to avoid paying off debt, your application will likely be denied.
Maybe you've been good about repaying debt. You may have other reasons why you want to join U.S. expats in popular destinations like the United Kingdom, Australia and Mexico. You still can't take your credit score.
You may, however, be able to get along using U.S.-issued credit cards, but you'll want to stick with those that have no foreign transaction fees and be sure to keep a U.S. bank account open because you'll need to pay the balance in U.S. currency.
If you want to establish new credit in a different country, you can open an account, perhaps a secured card, to begin to build credit in your new country of residence.
How to preserve your U.S. credit profile
If you leave the United States to live as an expat for a while, remember to maintain your U.S. credit for when you return. This task will be easy if you occasionally use your U.S. credit cards.
With electronic delivery of bills and payment in U.S. dollars, keeping your credit report current shouldn't be a problem. You could even consider putting recurring charges on a card and paying by autopay to keep an account open and current. And you can — and should — check your own credit from time to time to make sure the records are accurate.
It's smart to get copies of your U.S. credit reports and scores if you think they could work to your benefit, and it never hurts to ask if they could be considered.
Keep up with your credit score
We'll let you know when your score changes, and provide free insights for ways to keep building.