What Credit Score Do You Need to Buy a Car?
A credit score of 660 or up should get you a car loan at a good interest rate, and lower scores can still qualify.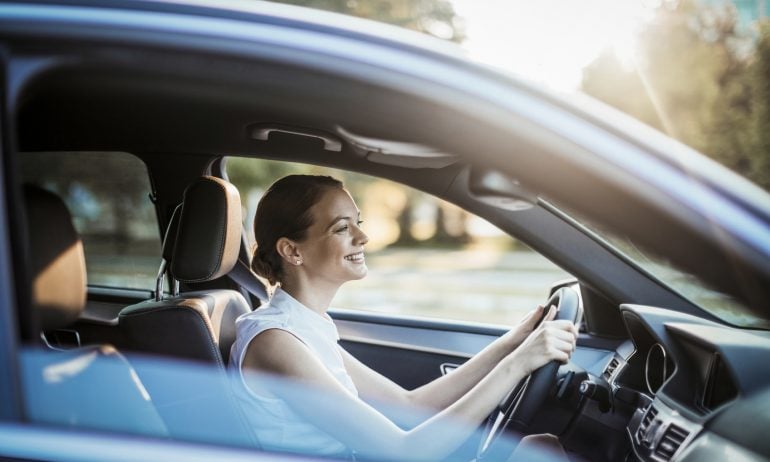 Many or all of the products featured here are from our partners who compensate us. This may influence which products we write about and where and how the product appears on a page. However, this does not influence our evaluations. Our opinions are our own. Here is a list of our partners and here's how we make money.
If you worry that your credit score could keep you from buying a car, you underestimate how much car dealers want to sell you one. But a higher score will almost certainly get you a lower interest rate on the loan.
A target credit score of 660 or above should get you a car loan with an interest rate around 6% or below.
That data comes from a June 2020 report from credit bureau Experian. It also found that, on average, the credit score needed for a used-car loan was 657 while the average credit score needed for a new-car loan was 721.
Still, almost 30% of car loans went to borrowers with credit scores below 600, according to Experian. Almost 4.5% of used-car loans went to those with scores below 500.
It's smart to have some idea what dealers will see when they check your credit profile by checking your . You can also buy your FICO automotive score through that company's website. That specialty score gives more weight to how you have repaid car loans in the past. Many lenders use auto-specific credit scores that weigh past car-loan payments more heavily.
Someone with a score in the low 700s might see rates on used cars of about 6.05%, compared with 17.78% or more for a buyer scoring in the mid-500s, according to the data from Experian.
On a $20,000, five-year loan, that's a monthly payment of about $387 for the buyer with better credit versus $505 for the buyer with bad credit. The buyer with better credit would pay about $3,222 in interest over the life of the loan, while the buyer with lesser credit would pay $10,329. Plus, in most states, bad credit can mean higher , too.
If your score is below about 700, prepare for questions about negative items on your credit record and be able to document your answers, says Mike Bradley, internet sales manager at Selman Chevrolet in Orange, California. Matt Jones of the automotive shopping site Edmunds.com says the number may be closer to 680.
Both men say they've seen people get financing — sometimes even top-tier financing — with scores that are much lower.
Although it's possible to get a loan with a low score, "anything under 500 is a flashing red light," says Dave Cavano, who manages the car-buying service for Auto Club of Southern California.
That means you won't qualify for an attractive interest rate, but it doesn't mean you can't get a car.
If you're concerned about approval, prepare by focusing on the positives in your financial life. Remember, people with major blemishes on their credit are .
For example, someone who has a low score from a business debt but hasn't missed a car payment in 20 years may be approved. You're also more likely to get financing if you have a stable job, own a home and/or put down a substantial down payment. (Bradley recommends 25%.)
Buyers may need to show pay stubs, proof of residence, cellphone bills and proof of current , he says. "If you come in with all your ducks in a row, we can get you a car," Bradley says.
Cavano says if you have , be prepared to document that you've been paying bills on time for the past six to eight months. If you were late in the past, be ready to explain why, he advises. "Lenders want to hear that you've overcome issues and can prove it," he says.
If one dealer tells you your score isn't strong enough, you still might be able to get financing (or financing at a lower rate) elsewhere, Jones says. A big dealership with a lot of sales is likely to have arrangements with lenders that specialize in finding financing for people with credit challenges, he says.
Having a car loan can build credit in two important ways: payment history and credit mix.
Payment history is your track record of paying bills on time. It accounts for more of your credit score than any other single factor. Traditional lenders report your payments to the three major credit bureaus, which provide the data to calculate your credit scores. (Note: Buy-here, pay-here lenders often do not report payments to credit bureaus. These loans not only tend to have high interest rates, they also won't help you build credit if payments aren't reported.)
Credit mix means whether you have both installment loans (with equal payments over a set period) and revolving credit (variable payments and no set end date, as with credit cards). If you have mostly — or only — credit cards, adding a car loan may help your score a bit.
If you have time to delay your car purchase, . That means:
If you end up with a higher-rate loan than you wanted, keep an eye on your scores. You may be able to at a lower rate after you've made on-time payments for six to 12 months.