Fraud Alert vs. Credit Freeze: What's the Difference?
Fraud alerts require extra scrutiny on credit applications. Freezes are meant to keep new credit from being opened.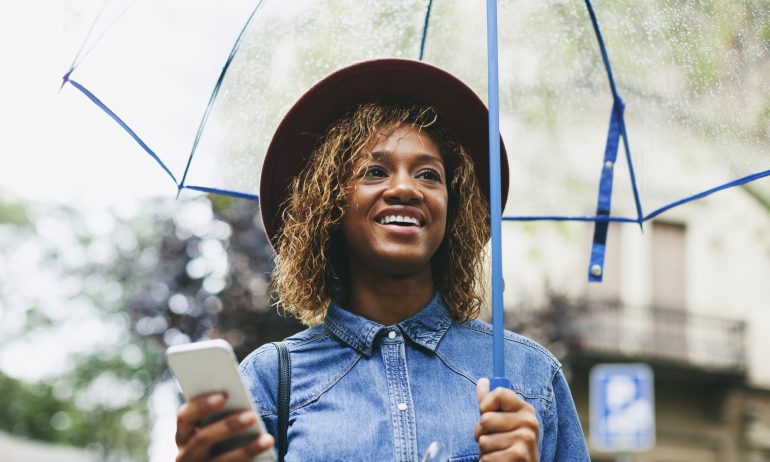 Many or all of the products featured here are from our partners who compensate us. This influences which products we write about and where and how the product appears on a page. However, this does not influence our evaluations. Our opinions are our own. Here is a list of our partners and here's how we make money.
A fraud alert or credit freeze can both help prevent identity theft and fraud, but they're not the same thing.
A fraud alert simply requires that creditors verify identity before opening new credit. A credit freeze cuts off access to your credit reports unless you lift the freeze, which makes it unlikely new credit accounts can be opened in your name without your consent.
Fraud alerts and credit freezes are free. It's simpler to put a credit fraud alert in place — you can do it with a single phone call — but a credit freeze offers better protection. Also, fraud alerts expire automatically, while credit freezes last until you lift them.
A fraud alert is a warning placed on your credit record that tells potential lenders to contact you — typically with a phone call — and verify your identity before extending new credit. If someone tries to get a new credit card or borrow money in your name, that contact should tip you off so you can take action to stop the new account.
A fraud alert can be a good option for consumers who want to avoid having to freeze and unfreeze their credit when they want to apply for credit.
There are three main types of credit fraud alerts:
Fraud alert: This basic type of alert is available to any consumer. It lasts for a year and is renewable. You don't have to have been a victim of fraud or identity theft to request one.

Extended fraud alert: An extended fraud alert lasts for seven years. It's available only to consumers who have been victims of identity theft and have filed a report with either identitytheft.gov or the police. Credit bureaus will also take your name off marketing lists for credit and insurance offers for five years unless you ask to stay on.

Active-duty fraud alert: This alert designed for military service members lasts a year and can be renewed for the length of deployment. In addition, the credit bureaus will remove your name from marketing lists for unsolicited credit and insurance offers for two years, unless you ask them not to.
Nerdy tip: Active-duty service members can get free electronic credit monitoring, which can detect problems that might be the result of identity theft. To sign up, contact each of the three credit bureaus.
NerdWallet recommends fraud alerts to any consumer who doesn't want a credit freeze or lock. If your personal information has been exposed — and with the number of data breaches that have occurred, there's a good chance it has — placing a fraud alert may let you know if someone is trying to use your information to open new accounts.
A fraud alert on your credit report just requires that businesses take steps to make sure it's really you applying for credit in your name. Some people choose to have both a fraud alert and a credit freeze, in case one fails.
How to place a fraud alert
You can set up a fraud alert with a single phone call or by going online. You have to notify only one of the three credit bureaus — the one you contact is required to reach out to the other two.
Here's the contact information you'll need:
Can I lift a fraud alert?
You can lift a fraud alert the same way you place it, by contacting one of the credit bureaus. Most fraud alerts expire after a year.
NerdWallet recommends extending them, unless you'd prefer that businesses accept credit applications in your name without verifying that they're legit. Fraud alert removal can increase your risk of identity theft because it makes it easier for someone to apply for credit in your name without your knowledge.
A credit freeze, sometimes called a security freeze, prevents lenders from accessing your credit report without authorization. Because credit card issuers and lenders usually want to see your credit history before approving a credit card or loan, they're unlikely to issue new credit — to you or someone pretending to be you — if they can't access your credit report. The freeze will stay in place until you lift or "thaw" it with a password-protected credit bureau account or a PIN.
When you want to open a new account, you can unfreeze your credit and allow lenders to see your credit report. This step might also be necessary if you're renting an apartment or applying for insurance, both of which usually require a credit check. As long as you have your password or PIN, your credit report can be unfrozen in minutes.
Note: The credit bureaus also offer a similarly named "credit lock" product, sometimes for a fee. It may be simpler to unlock a credit lock than to lift a credit freeze, but the freeze may offer more legal protections.
Fraud alert vs. credit freeze — which should I choose?
NerdWallet recommends a credit freeze for most consumers, because it's the best protection available. Unlike a fraud alert, it won't expire, so you won't have to remember to extend it. But you will need to unfreeze your credit if you decide to apply for credit.
If you don't want to have to bother with freezing and unfreezing your credit every time you apply, then a fraud alert is a good choice.
Will a credit freeze or fraud alert hurt my credit score?
A credit freeze only restricts who can look at your credit reports. It doesn't affect your score or stop you from using credit.
A fraud alert is simply an extra layer of security; it doesn't affect your credit score either. It's easier to apply for credit if you have a fraud alert, because you don't have to first unfreeze your credit.
Can I have a fraud alert and a credit freeze?
You can add a credit fraud alert on top of a credit freeze. Credit expert John Ulzheimer says it's a little like putting a safe inside a safe, but he does it.
However, no freeze or fraud alert can spot or stop fraudulent charges on an existing credit card account. It's up to you to check carefully for any charges you didn't authorize by reviewing statements or by setting up account alerts to tell you when charges are made.