Does Breaking a Lease Hurt Your Credit?
If you don't satisfy the terms of a rental, your landlord may send your debt to collections, harming your credit.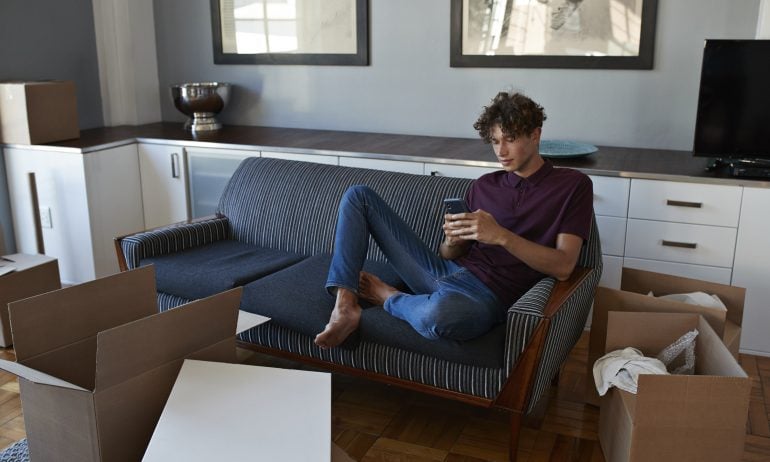 Many or all of the products featured here are from our partners who compensate us. This influences which products we write about and where and how the product appears on a page. However, this does not influence our evaluations. Our opinions are our own. Here is a list of our partners and here's how we make money.
Breaking a lease won't hurt your credit score if your landlord agrees that you have paid everything you owe, including penalties such as a fee for early termination, plus the normal cleaning and security fees. Then, you will have fulfilled the terms of your lease agreement.
But if you move out when you are behind on rent, or are unable to pay all the fees you owe, it's a different story. The amount you owe may be sent to a debt collection agency. That will almost certainly appear on your credit reports, and collections can seriously damage your score.
You also risk being sued for what you owe, which could lead to having your wages garnished.
Before you tell your landlord you are leaving, reread your lease. It will spell out what you'll owe if you leave before the end of the lease. It also may helpful to research tenants rights in your city, county or state so you know what to expect. For instance, the legal website Nolo.com notes that in most states landlords must make a reasonable effort to rent the unit again rather than to charge you for all remaining months of rent.
Get score change notifications
See your free score anytime, get notified when it changes, and build it with personalized insights.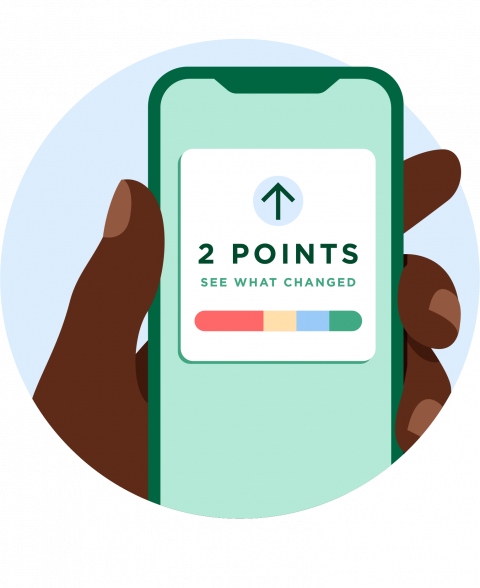 How to protect your credit
The key is to avoid being sent to collections for an unpaid debt. There are several ways to end a lease early and limit what you owe, making it likelier you can pay your landlord. It's also important to avoid eviction, which can damage your credit and disrupt your life.
Military obligations such as deployment can be a protected reason to terminate a lease early. Other circumstances may be considered legitimate reasons to break a lease without penalty, depending on where you live. In some cases, you may be able to end the lease early because of domestic violence, stalking or sexual assault; because of unsafe living conditions; or because of serious illness or injury.
You can also check for a clause in your lease that allows for voiding the contract in a disaster. Some leases, however, specifically exclude a pandemic as a reason to break a lease without penalty.
If you are leaving because of financial problems related to a general economic downturn, ask whether your landlord has a hardship policy or program. That may avert the need to break the lease. The most recent coronavirus relief package also included $25 billion in rent relief funds, which states, cities and tribes will be able to use to help those struggling with rent debt.
If you run into issues getting your landlord to follow applicable laws, you may need to consult with a lawyer or Legal Aid.
See if someone else will cover the lease
If your state doesn't require landlords to try to find a new tenant, perhaps you can find someone who would be willing to assume your lease or to sign a new lease.
Life changes, such as a new job in another city, may be driving your decision. In the case of a new job, you may be able to get your new employer to pay the fees required to release you from your lease.
If you will owe an amount you can't cover all at once, you might think about taking out a personal loan or borrowing money from friends or family. A personal loan could even help your credit if you make the payments on time and they're reported to the credit bureaus.
Rent-reporting services report your rental payments to credit bureaus. If you have rent reporting in place, be aware that paying late or breaking a lease without satisfying the conditions of the lease can hurt your credit.
If you're able to come to an agreement with your landlord, though, your credit should not be affected.
"If there was a mutual agreement to end the lease, then it would not be reported as late, as the landlord would close the lease in our system and that would close the tradeline as "paid in full,'" says Rick Sands, manager of PaymentReport, a rent-reporting company. "The new lease end date would be reported instead of the original end date."
But if the rent-reporting service you have is one you initiated and is not required by your property manager, you may be able to cancel the service to avoid having late payments reported. It also might buy you some time to come up with a payment plan to avoid a collection action.