Does Divorce Show Up on My Credit Report?
Your marital status is not part of your credit history. But it's wise to check your credit reports before and after a divorce.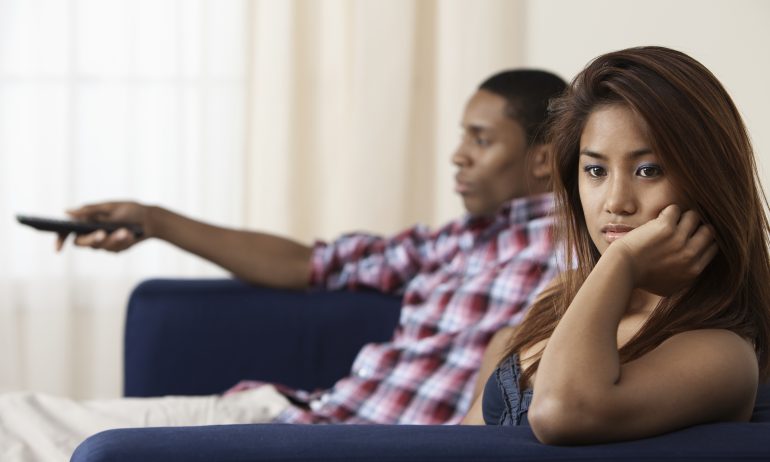 Many or all of the products featured here are from our partners who compensate us. This influences which products we write about and where and how the product appears on a page. However, this does not influence our evaluations. Our opinions are our own. Here is a list of our partners and here's how we make money.
Your credit report contains a wealth of personal data — your name and Social Security number, birthdate, phone numbers and past addresses — but your marital status is not included.
That's not to say that your financial and credit activity while you were married won't affect your credit after a divorce. Mistakes can arise if joint accounts are not separated correctly, new information is added in error or old information is not removed.
When you're separating your finances from a life partner, you should check your credit reports in preparation and later to confirm everything has been handled correctly. When there are remaining joint accounts, it can affect your ability to qualify for credit — and leaves open the possibility of an ex damaging your score, either inadvertently or maliciously.
A credit report can help jog your memory and ensure you address every account when separating finances.
Your credit reports may contain some accounts you'd forgotten, such as a little-used credit card. It can remind you whether you are the primary or authorized user on a card you share. And if you still have a joint credit card, co-signed loans or co-owned property, you will want to separate those.
You are entitled to free weekly credit reports from each of the three major credit reporting agencies, Equifax, Experian and TransUnion.
Even though divorce is not on your credit report, it can affect your credit indirectly. Amid the chaos, it's easy to pay late because you were distracted, or charge more than you generally do and increase your credit card utilization. Either could cause your score to drop significantly just when you need good credit most.
If credit was primarily in your spouse's name, building credit independently can be crucial. It is not necessary or wise to wait for a divorce to be final before starting to build credit.
After the divorce is final, it's a good idea to request and read your credit reports again to make sure they're correct.
Check that information was removed as it should have been, such as a card you are no longer authorized to use.

Confirm that accounts that now are solely yours no longer list your ex.

Confirm that information was not updated in error, like your ex-spouse's new address being listed as yours.
If you find mistakes, you can dispute them and get them corrected. You want your credit reports to accurately reflect your credit history because they are the basis for your credit scores.
Errors can pop up, and good credit hygiene — checking credit reports regularly and monitoring your credit score — can help alert you. You can monitor your free credit report summary from NerdWallet; it updates weekly and contains information from your TransUnion credit report as well as a free credit score.