9 Ways to Get Free Books for Kids
Look for Little Free Libraries in your neighborhood, listen to audiobooks on LibriVox and more.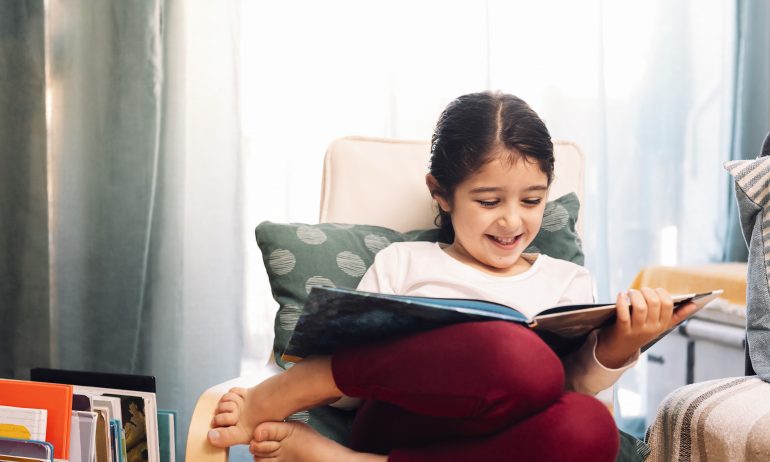 Many or all of the products featured here are from our partners who compensate us. This influences which products we write about and where and how the product appears on a page. However, this does not influence our evaluations. Our opinions are our own. Here is a list of our partners and here's how we make money.
Reading has plenty of upsides for kids: It develops skills, boosts intelligence and sparks imagination. Despite the benefits, reading can still turn into an expensive hobby.
Thankfully, there are ways you can get new, used and even virtual books without paying a cent. Here's how to get free children's books.
How to get physical copies of kids' books for free
1. Find a Little Free Library
Little Free Library is a nonprofit organization that has built a vast network of book-exchange boxes throughout the country. These boxes are placed in convenient neighborhood spots like parks, front yards and lobbies.
Kids and adults alike can take a book from the box or leave one to share. But in many communities, the libraries cater mainly to children. Use the Little Free Library map to search for locations near you.
2. Check your local library
Borrow from the children's section at your public library. Many library systems allow patrons to request books from other branches, unlocking a wider selection. Some libraries also have occasional book giveaways, so it's worth asking a librarian about any freebies.
3. Sign up for Dolly Parton's Imagination Library
Dolly Parton's Imagination Library, founded by the music legend herself, mails one free book each month to kids from birth to age five. Adults can register on behalf of children online. The program isn't available everywhere, however. Check the website for location details.
4. Explore online marketplaces and community groups
Search the "free stuff" pages on sites like Craigslist and Facebook Marketplace. You'll often find a treasure trove of kids' books that people are giving away. Another great way to discover free children's books in your city: Join parent or neighborhood groups on social networks like Facebook and Nextdoor. You can also check The Freecycle Network, an online forum dedicated to reusing goods, to see if there's anything up for grabs in your area.
5. Participate in the Barnes & Noble Summer Reading Program
Typically held in the summer, this program from Barnes & Noble rewards kids with a freebie when they read eight books. Here's how the program works: Download Barnes & Noble's summer reading journal online or ask for one in stores. Kids fill in the name of each book they read and what they liked about it. Then, they can bring the completed journal to a Barnes & Noble store and choose a free book from a list included with the journal.
The program is open to children in grades one through six and may be expanding to include older kids as well.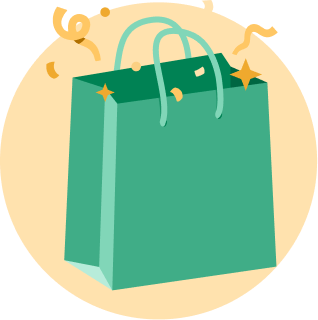 Shopping online just got nerdier
Let NerdWallet find the coupons, promo codes, and rewards every time you checkout.
Where to find free online books, ebooks and audiobooks for kids
6. Log in to your library's website
With a library card, you likely have access to free audiobooks and ebooks through your library's website or partner services like Hoopla Digital and OverDrive. Using a compatible device, you can borrow works from these digital collections for a set number of days, as you would a regular library book.
Project Gutenberg is a free online library housing more than 60,000 ebooks. It contains mostly "older works for which U.S. copyright has expired," according to the website. You can browse several genres under the "children's bookshelf," where you'll find titles such as "Peter Pan" and "The Tale of Peter Rabbit."
8. Listen to Audible Stories
Audible launched Audible Stories to help families cope with school closures during the pandemic. The collection features a mix of educational and entertaining stories for kids in multiple languages. Listeners can stream audiobooks on a computer, phone or tablet at no cost, with no login required.
LibriVox is a site that compiles audiobook versions of works in the public domain. It sources content mainly from Project Gutenberg and relies on volunteers, who read aloud and record the audio. LibriVox has 15,000 books and counting that are free to listen to or download, including plenty of options for children.