5 Gas Apps to Help With High Prices in 2023
Try a gas app to pinch pennies when gas is so expensive and every little bit counts.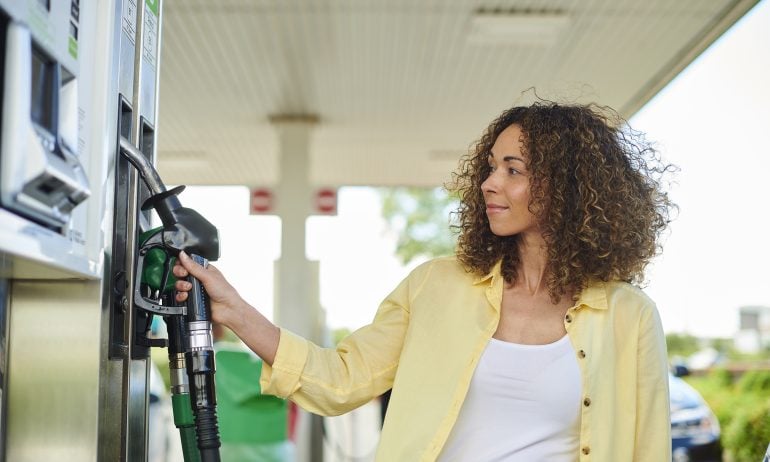 Many or all of the products featured here are from our partners who compensate us. This influences which products we write about and where and how the product appears on a page. However, this does not influence our evaluations. Our opinions are our own. Here is a list of our partners and here's how we make money.
The average gas price in the U.S. has leveled off from the June 2022 peak when the national average hit more than $5 a gallon, but it's creeping up again. It might be time to download GasBuddy, Upside or a similar fuel-centric app. While there's no silver bullet to supreme savings on this global commodity, a gas app can help you pinch pennies.
To find the best options, NerdWallet considered apps with at least 4.0 stars out of 5 and 500 reviews in Google Play and the Apple's App Store, and those created independent of any major gas station chains.
Before you build a budget
NerdWallet breaks down your spending and shows you ways to save.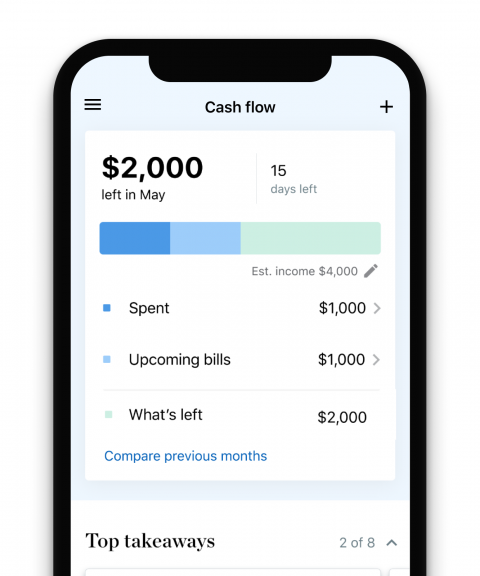 5 best gas apps to help you save money
Best for: Checking local gas prices and saving cents per gallon when you pay with the GasBuddy card.
How it works: The crowd-sourced gas app relies on users to report real-time prices at stations all over. And with over 100 million downloads, it's become a powerful tool for finding the best deals on fuel. Best of all, you can download the app for free and look at local gas prices right away; no account needed.
You could also save money and earn cash back when you set up a Pay with GasBuddy account. GasBuddy will issue you a debit-like card that you'll need to link up to a checking account. The company says you can save up to 25 cents a gallon when you activate deal alerts in the app and pay with your GasBuddy card at the pump. Cash back is automatically redeemed — in the form of a discount — when you pay with the card.
The Premium version of Pay with GasBuddy can net more savings per gallon for a recurring fee. As with any paid deal service, run the numbers first to make sure what you'd save is more than what you'd pay to subscribe.
User reviews: There's lots of love for this app among users, but a few recent reviews on Google Play lament the number of ads displayed.
Best for: Getting cash back on gas purchases without the need for a new payment method.
How it works: Upside is a free app that connects users to deals on gas, groceries and restaurants at participating locations. Use the app to find offers at gas stations near you, then claim the one you want right before you fill up. The literal upside here is that you can buy gas with the credit or debit card you already use, then follow the app's instructions to either "check in" or upload a receipt to earn cash back.
The cash you earn stores up and won't expire. When ready, you can redeem your earnings by bank transfer, PayPal or a gift card. Take note: Pulling out smaller dollar amounts (think less than $15) can incur a $1 fee.
User reviews: Upside is another popular and highly rated app, but a few reviews on the App Store did mention technical glitches.
Apps like Upside and GasBuddy are ideal for anyone who spends lots of time on the road, especially gig workers who log miles driving people, packages or groceries around.
Best for: Getting cash back on gas purchases in the form of a check.
How it works: Checkout 51 is another app that pays out cash back on a variety of purchases, including gas. Similar to Upside, you use the app to find and claim offers of up to 25 cents back per gallon at nearby gas stations. Once claimed, you have four hours to buy the gas with your preferred credit or debit card and 24 hours to upload your receipt to the app. Checkout 51 partners with Upside to provide gas offers at the same list of partnering stations all over the U.S.
You'll need a minimum balance of $20 to cash out, and when you do, Checkout 51 will put a check in the mail — old school, but tried and true.
User reviews: One user said they earned $89 in cash back, but it took a few years to do so. Other users say there aren't as many offers available compared with similar apps.
Best for: Gas station prices and directions in one place.
How it works: With more than a billion monthly users, it's probably safe to assume you already have Google Maps installed on your phone. The do-all map app will help you find the nearest gas station and point you to the cheapest. Current gas prices display on the map view and in business profiles of many stations. Open the app and search for gas. Tap the station you want and take a look at current prices for regular, mid-grade, premium and diesel. Prices don't show for all gas stations listed, but when they do, it'll take fewer taps to pick a place based on price and go.
User reviews: Ratings for this app trend higher in the Apple App Store than in Google Play. Common complaints in Google Play refer to bugs or glitches, but there's no disputing this app's popularity.
Best for: Tracking the true cost of car ownership, including miles per gallon.
How it works: Keeping up with your car's maintenance is an easy way to save money on gas, and the Drivvo app helps you do that. It's an automobile expense tracker and maintenance minder in one, but it takes some diligence to get the most out of it. Take a minute to record the cost of fuel, how much your tank took and your car's odometer reading at each fill-up, and the app shows helpful charts with fuel consumption and performance data. Add vehicle service reminders and see if regular oil changes improve miles per gallon.
For the most accurate mpg, you'll need to look up the capacity of your car's gas tank and fill it to the top the first two times you enter refueling information. Use the app to also track maintenance, registration and other vehicle-related fees to calculate the total cost of car ownership. Drivvo is free to use, but requires an account to get started.
User reviews: This app rates highly among iPhone and Android users. Many cite its practicality for tracking automotive expenses, with one reviewer saying the mileage information helps at tax time. Some say the user experience could be improved though.
Other ways to save at the pump
These are just a few of the many gas apps out there. Most of the major chains also have loyalty programs that can help you save on gas, so if you're a regular at Royal Farms, Speedway, Exxon or somewhere else, try their apps too. A gas credit card is another way to earn rewards at every refuel.
And when it's time to hit the road, don't discount simple DIY methods to make a gallon of gas go further, like lightening that lead foot of yours — no download or login required.

Find and move all your old 401(k)s — for free.
401(k)s left behind often get lost, forgotten, or depleted by high fees. Capitalize will move them into one IRA you control.