7 Ways to Save Money on a Tight Budget
Auditing your expenses and negotiating with lenders and service providers will help you hold on to more money.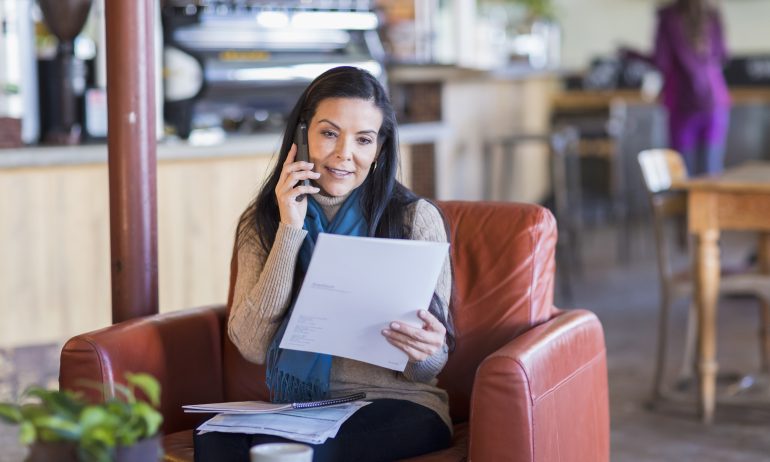 Many or all of the products featured here are from our partners who compensate us. This influences which products we write about and where and how the product appears on a page. However, this does not influence our evaluations. Our opinions are our own. Here is a list of our partners and here's how we make money.
If you're so strapped that you have to choose between paying your electricity or water bills, we'll spare you the "stop buying coffee" advice. Simple money-saving hacks won't cut it if you're scraping by from one paycheck to the next — or have no paycheck at all.
Before figuring out ways to save money on a tight budget, first remember that "you are worthy of living a life of financial security," says Saundra Davis, founder of Sage Financial Solutions, a nonprofit specializing in financial coaching, planning and education for low-wealth and underrepresented communities.
Often, she says, people experiencing poverty see it as a character flaw and feel burdened with shame. But poverty is actually a set of circumstances, she says, which could include "deliberate oppression and systemic issues."
There's no shame in having money shame
This article will cover the choices you can make to feel empowered and save money. But first, "be gentle with the reality you're facing," Davis says. "Shaming and blaming does not help — it actually harms."
As for what truly helps, there are three things to do. "You can make more, spend less or a combination of the two," Davis says. "There's no magic."
Of course, making more money is easier said than done. But it's likely worth some time and effort to search for a higher-paying job or side gig. (Check out these 25 ways to make money.)
Before you build a budget
NerdWallet breaks down your spending and shows you ways to save.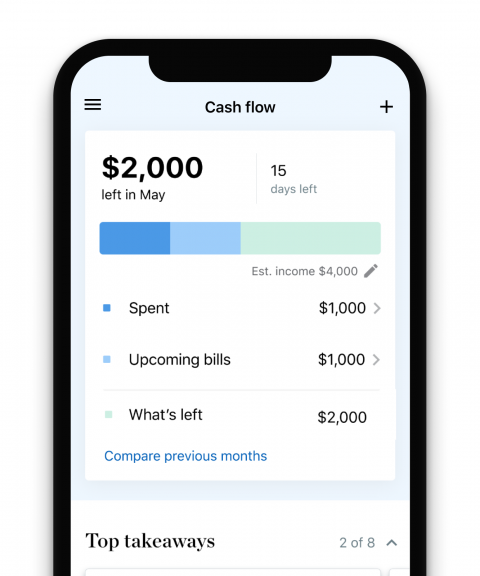 To tackle the second part of the equation — spend less — we've rounded up several ways to save money. Below are a few standout opportunities for when you're already scrimping.
Audit your expenses. Set aside time when you're feeling good to print off and review your bank and credit card statements. Or use a budget app. Carefully review each expense so you understand how much you're spending on what. After all, what you think you spent and what you actually spent can often be different amounts.
Your ultimate goal is not to eliminate every unnecessary expense and live a spartan, joyless life. Rather, aim for your spending to align with what you value. As certified financial planner Pamela Capalad puts it, try to distinguish between the "details" and the "nothing."
"The details are those things that replenish your willpower and make you feel like yourself," says Capalad, who's also the founder of the financial planning business Brunch & Budget. The "nothing" doesn't do much for you at all.
So if that streaming subscription provides hours and hours of entertainment and helps you relax at the end of a stressful day, maybe that expense is worth keeping. If your statements reveal that you've regularly spent $50 per week on fast food that you barely remember eating, that may be a "nothing" expense worth trimming.
Call lenders and service providers. For any bill you pay — to lenders, service providers, insurance companies — call customer service to see if your payments can be lowered or deferred until you're in a better position to pay. "It costs zero dollars to pick up the phone and call, and the worst thing they can do is say 'no,'" says Dasha Kennedy, founder of The Broke Black Girl financial advocacy group.
You'll likely be most successful with this request if you call, rather than send an email or message. Prepare by knowing the outcome you want from the call and gathering all relevant information, like your account numbers and payment history with the company.
Get support. Another important phone call: 211. Dial these three numbers, and you'll be connected to local experts who can explain and potentially refer you to social service programs that may save you money. (Or start by visiting 211.org.)
This confidential, 24/7 line could be a helpful resource for assistance with expenses related to housing, health care, emergencies, crises (like COVID-19) and food.
"Every dollar I save from something I get from the food pantry is a dollar I don't have to spend," Davis says. "And if I don't have to spend it, I can save it."
Davis also recommends researching community-based organizations, as well as financial coaches and counselors who offer their services for free or on a sliding scale.
Now for the actual saving
Start small. "Saving is an action, not an amount," Capalad says. It's OK if you save only $10 per month. "It's going to suck at the beginning," she says, because your total savings won't look like much. But, if you've never been a big saver, first focus on making the decision to set aside money.
"The whole point is to just get used to the action of saving," she says. Ideally, regularly making the decision to save will help you develop a habit.
Automate. If you don't already have a savings account, now is the time to open one. Capalad recommends opening it at a different institution than where your checking account is. Otherwise, it could be a little too quick and easy to transfer money from your savings.
After setting up an account — preferably a high-yield savings account — regularly contribute to it. "Think of it as a bill you issue yourself," she says. "What's another $10 or $25 per month?"
Kennedy suggests setting up automatic transfers from your checking to the new savings account so you're not tempted to spend the money. Try "getting it away from you as soon as possible," she says.
Respect your future self. It won't always be easy to save money when it feels like you have none. To stay motivated, try remembering that you're not cutting expenses and stashing cash as some sort of punishment or due diligence. Rather, you're looking ahead and creating financial stability for yourself a couple of years or decades from now.
Davis suggests reframing your approach as such: "I really want to make sure that I'm spending and saving my money in a way that takes care of my future self."

Find and move all your old 401(k)s — for free.
401(k)s left behind often get lost, forgotten, or depleted by high fees. Capitalize will move them into one IRA you control.