How to Make Money With TaskRabbit Jobs
This app can connect you with paying gigs such as raking leaves and waiting in line.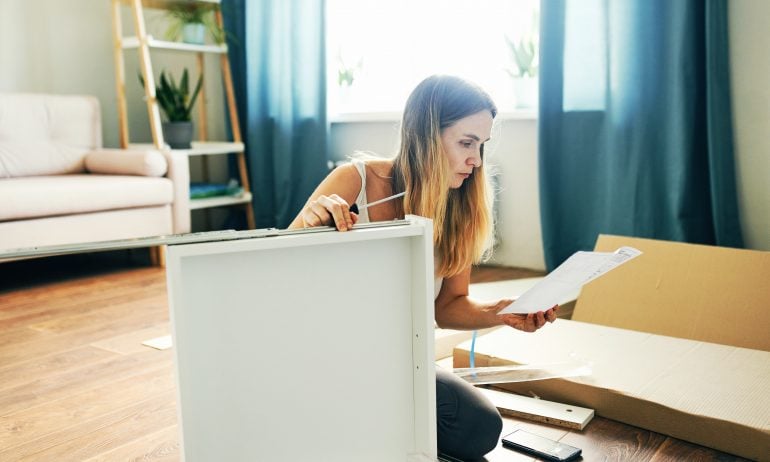 Many or all of the products featured here are from our partners who compensate us. This influences which products we write about and where and how the product appears on a page. However, this does not influence our evaluations. Our opinions are our own. Here is a list of our partners and here's how we make money.
If you're looking for ways to make money by doing jobs on the side, TaskRabbit can be a solid option. But before you make yourself available to assemble Ikea furniture and run errands, be sure you know what's involved. involved.
TaskRabbit is an odd-job service that operates in over 61 U.S. cities and connects users, called Taskers, to paying gigs. Taskers set their own rates and may get tips. Popular jobs with higher earning potential include handyman-type tasks, moving and cleaning, according to the company.
Money management made easy
NerdWallet tracks your income, bills, and shows you ways to save more.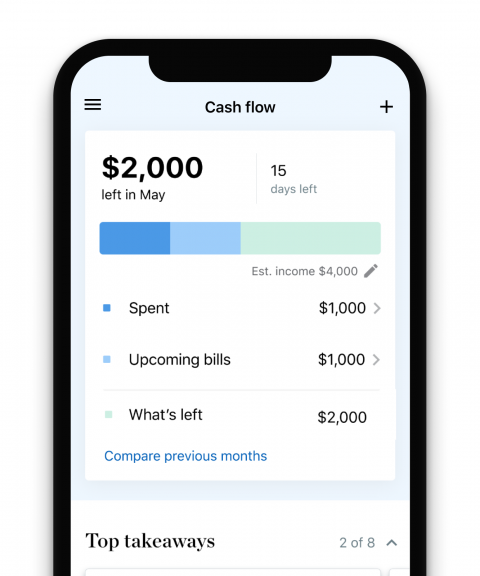 How to work with TaskRabbit
To be eligible, you must be 18 or older, have a Social Security number, checking account, credit card and smartphone, and pass background and ID checks.
You need to use the Tasker mobile app to create an account and go through the verification process. You'll have to provide basic information about yourself, upload a profile photo, set up direct deposit, set pay rates and state your level of experience for your task categories.
For each service you provide, you'll also have to add a "quick pitch" detailing why people should pick your services (more on that later). To help you maintain positive reviews and ratings, TaskRabbit recommends limiting those services to ones you "can perform at a high-quality level."
If TaskRabbit approves your application, you'll be charged a nonrefundable $25 registration fee. And that's the only bill you'll foot as a Tasker. All other fees come from clients.
How to attract clients and succeed
Your "quick pitch" is a brief blurb for showcasing your skills, so you'll have to be creative to get the right message across. Focus on the most important details, like how you can solve a specific problem or meet the client's needs, and back them up with relevant credentials or experience. For example, if you're pitching mounting and installation services, you might mention the 70-inch TV you sturdily mounted for a client just before the weekend of the big game. Get specific with it, and always check your pitches for typos.
There's also an "about" section where you can provide more details about your qualifications, talk about your work ethic and link to your professional website to bolster your case. Check out the profiles of top-rated, or "elite," Taskers to get ideas for improving your profile.
Make a great impression, earn good reviews
To succeed at TaskRabbit, it's important to provide excellent customer service throughout the job. That means having a friendly tone when messaging clients, showing up on time, avoiding cancellations and following up after you're done to ensure clients are satisfied. These practices aren't only good business — clients can leave public reviews and ratings on your profile once they receive an invoice or cancellation notice. Ratings cover their interaction with you as well as your timeliness and responsiveness, among other things.
Read the TaskRabbit blog and check out the site's other learning resources to get tips from others on how to improve your standing on the site. That will open the door to more gigs, increase your chances of earning tips and let you raise rates. Research the average prices for your services regularly to ensure your rate is competitive where you live.
TaskRabbit jobs to consider
Here are just a few ways to make money on TaskRabbit. Note that some task types may be available only in certain cities.
Also, clients are expected to reimburse you through the platform, as opposed to with cash, for tasks that require you to make an upfront purchase (for example, when picking up an item that wasn't prepaid). In these cases, you'll need to upload the receipt.
Pick up dry cleaning. Drop off packages at the post office. Get prescriptions filled. These errands are a logistical pain for most people. Ease their burden and earn around $29 to $72 per project, according to TaskRabbit. (If you have a car, learn about driving for Uber.) Running errands may also include
delivering items such as groceries to a busy household, doughnuts to an office meeting and beer to a party. You need access to transportation to complete delivery tasks, in most cases. Also, you won't get reimbursed for expenses like gas or parking.
Yes, you can get paid to wait — in line, on a field, for a delivery, you name it. In Washington, D.C., for example, Taskers earn an average of $30.97 per hour to snag someone a spot at a hot new restaurant or hold a field for a recreational sports team. All you need is a good book, a blanket or chair and a few hours of free time.
Turn your creative talents into a side gig. You can help decorate for an event such as a wedding or house party, or simply help clients hang pictures on their wall or put up holiday lights. Your decorative expertise can net $60 to $181 per project, according to TaskRabbit.
Putting together Ikea furniture is a sought-after skill that pays well too. The typical assembly project commands from $69 to $168. Unless otherwise specified, be prepared to bring your own tools to complete the job.
Pick up gigs as a bartender, server or caterer for events. Taskers might also be called on to greet guests and help with setup and cleanup. Some requests for party staff may be more unconventional, especially around Halloween, when Taskers can often get gigs that simply require them to dress in costume and mingle with guests.
Enjoy getting your hands dirty in the garden? Help someone who doesn't or is too busyto do it. Taskers can pick up gigs mowing lawns, raking leaves, shoveling snow, trimming trees and planting flowers. According to TaskRabbit's website, an average yard job earns $68 on the low end. But you can set an hourly rate that factors in your skill level, attention to detail and the quality of your lawn and garden equipment.
Few people like to clean. That's probably why the average cleaning job pays from $95 to $177 on TaskRabbit. Purchase a mop and some cleaning supplies, earn a reputation for thorough work, and that money can be yours. You can land a one-time cleaning gig or a recurring stint, depending on the request.