How I Ditched Debt: My Shiny Nickels
Many or all of the products featured here are from our partners who compensate us. This influences which products we write about and where and how the product appears on a page. However, this does not influence our evaluations. Our opinions are our own. Here is a list of our partners and here's how we make money.
In this series, NerdWallet interviews people who have triumphed over debt using a combination of commitment, budgeting and smart financial choices. Their stories may even inspire you to pay off your debt.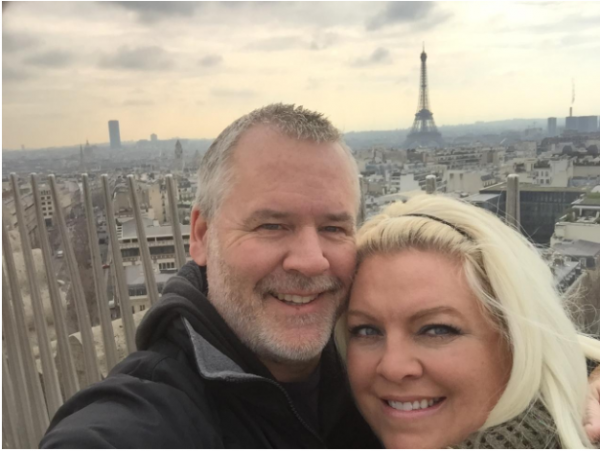 In 2011, Sacramento, California-based IT manager Laura Dobbins, her husband and children lived in an upscale home with all the trappings of wealth — but their finances told a different story. They were nearly $40,000 in debt and had charged so much to their credit cards that Dobbins couldn't front a plane ticket for a business trip.
She realized that they need to make some lifestyle changes. Dobbins and her husband, Randy, began saving instead of spending and paying down their balances. They even downsized their home, and in less than two years, they were debt-free. She now provides money-saving tips and details her debt payoff strategies on her blog My Shiny Nickels. Here's their story.
What was your total debt when you started your repayment journey?
Laura Dobbins: 2011: $39,685 total, including $17,000 in credit card debt, $15,000 in auto loan debt, and $8,000 in personal loan debt.
What is your total debt today?
In 2013, became debt-free. Today, still zero.
How did you end up in debt?
Ironically, it started the year I got my first big promotion and salary increase. It doesn't seem logical from the outside; you make more money, and you end up in debt? As backward as that sounds, the answer is "yes." Suddenly we had all of this extra money, and even though we were in a perfectly sufficient home in a lovely middle-class neighborhood, we decided to put that extra income towards a bigger and better home in an upscale neighborhood. With that came the "need" for more furniture and a professionally-designed new backyard and an SUV just like the neighbors had, a gardener, and … well, you get the idea. Instead of actually being wealthy, we were financing the appearance of it. Every month. The downward spiral of debt had begun.
What triggered your decision to start getting out of debt?
The realization that I couldn't float the $400 plane ticket for an upcoming business trip. For so long, we had paid down the credit card just enough to have some available credit for things that came up. That pattern finally came to a halt the day my boss told me to fly to St Louis for work. I checked our credit card account to find we only had $90 in available credit (and $52 in our checking account). We had managed to conceal our financial situation from everyone for a really long time, and now it was finally bubbling to the surface. And it was terrifying.
What steps did you take to reduce your debt? What resources or services did you use?
We knew the first thing we had to do was break the cycle of having debt "rescue" us. So before we paid down any debt, we saved up a $1,000 emergency fund.
We also knew that in order to pay down our mountain of debt in the shortest amount of time possible, we had to free up more money. This wasn't a time to sit back and throw a measly $50 at our debt each month. This was a "hair's-on-fire, call-the-firemen" financial crisis, so we made a big move. Literally. We sold the huge house in the suburbs and moved to a little 1,000 square foot home in a working-class neighborhood. This change alone saved us over $2,500 a month. (I'll do the math for you: That's a savings of over $30,000 a year.)
We also began eating out less and found cheaper ways to have fun as a family. With that extra money each month, we paid down the debt using the "snowball method." We started with our smallest credit card balance of $1,500 to get a quick, psychological win right away and then paid the other debts off from smallest to largest. As we paid each debt off, the money that used to go toward paying those monthly debts was applied to the next debt on the list. The "snowball" of money that was going toward debt each month grew like crazy.
How has your life changed for the better since you got out of debt?
We're happy. Truly, wonderfully, down-in-your-soul happy. Once the debt was paid off and our housing costs were so low, we had money to spend on the things that really mattered. Turns out the huge house in the suburbs didn't bring us joy, but traveling all over the world does. We save a lot of our income and still have enough to splurge where it counts.
A few years ago, my husband hated his toxic management job. With some of the cash we had saved up, we bought our first business — one of my husband's lifelong dreams. He quit his job, is now his own boss and loves it.
Getting out of debt gives you more than just a feeling of freedom; it opens up opportunities you never thought possible.
How to approach your own debt and start paying it off
The debt snowball method Dobbins describes is best for those who need small victories as motivation to pay off larger debts. However, the debt avalanche method, in which you prioritize paying off high-interest debts such as credit cards and payday loans before lower-interest ones such as mortgage, student and auto loans, can help you pay down your debt faster and save on interest. This debt calculator shows you how long it will take you to wipe out one debt at a time.