How More Tariffs Could Affect Your Future Purchases
A trade war could be looming. Here's what you can do to prepare.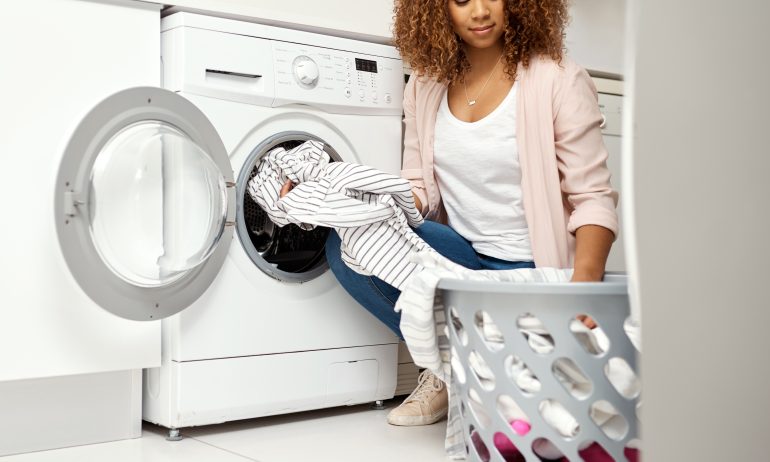 Many or all of the products featured here are from our partners who compensate us. This influences which products we write about and where and how the product appears on a page. However, this does not influence our evaluations. Our opinions are our own. Here is a list of our partners and here's how we make money.
The impact of a trade war isn't the kind of thing you usually account for in your monthly budget.
But news of tariffs, or taxes on imports, driving up washing machine prices and word of more tariffs in the future have left consumers wondering if their wallets will feel a pinch.
So will they? Possibly. Trade policies are complicated.
Here's how more tariffs could affect your next trip to the store — and what you can do about it.
Trade wars happen when countries implement protectionist measures to make their markets less accessible to the other country's goods, according to Brian Peck, adjunct assistant professor of law at the University of Southern California Gould School of Law.
"A trade war ensues when you have tit-for-tat retaliation," Peck says. "One country raises tariffs. Then the other country raises its tariffs. That causes the original country to raise tariffs more."
By definition, we're not quite there, Peck says. Although there have been tariffs put in place by the United States — followed by retaliatory tariffs from trade partners — the increasing escalation, or "tit for tat," hasn't happened yet.
"I think the stage is set for a trade war, but we're not in an actual trade war yet," Peck says.
What tariffs are in place or coming?
Earlier this year, the U.S. imposed a series of tariffs that affected products like steel, aluminum, washing machines and solar panels.
"

Almost every product we purchase from China will be subject to higher tariffs.

"
Thomas Prusa

,

economics professor, rutgers
Initial tariffs were mostly targeted at intermediate goods, which consumers don't usually purchase directly, says Thomas Prusa, a professor of economics at Rutgers University. But after China enacted retaliatory tariffs, the U.S. proposed additional tariffs that could affect more consumer goods. The proposed list of tariffs targets $200 billion in Chinese imports.
If enacted, "almost every product we purchase from China will be subject to higher tariffs," Prusa says. "That's a lot. Walk around Walmart and look how many made-in-China products you see there."
Will I pay more at the register?
Tariffs on imports can ultimately be passed down to the consumer. Prices of domestic products can also rise if there's an increase in demand.
"We've already seen higher prices for washing machines following tariffs on imports as well as tariffs on steel and aluminum," Bethany Aronhalt, a spokesperson for the National Retail Federation, said in an email to NerdWallet.
"Other tariffs that recently took effect could lead to higher prices for items like tool sets, batteries, thermostats and mini-refrigerators."
Should I buy now or later?
Washing machine prices have already gone up. As for further tariffs, there's usually a three-month lag after tariff implementation before consumers notice higher prices, according to Prusa.
"So if we were to put a tariff in place on LG televisions in September or August, we're probably not seeing the impact of that until late in October or early November," he says.
One obvious impact: Prices could go up before Black Friday. So if another round of tariffs goes into effect soon, Prusa says it may be in consumers' best interest to make major purchases sooner rather than later.
There are a few other things consumers can do to protect themselves. First, Peck recommends monitoring prices and staying on top of the news.
Watch closely to see if the proposed tariffs are implemented, when they're implemented and on which products. It's possible that no additional tariffs will be enacted, and current tariffs could be removed. Additionally, some current tariffs will expire after three to four years.
Second, if you're concerned about being priced out of some items, Prusa suggests another approach. Consider repairing products like appliances instead of replacing them, particularly if the cost of a new one is out of your budget.