How Often Should You Check Your Credit Reports?
Check your credit reports frequently to track your credit health and catch signs of trouble early.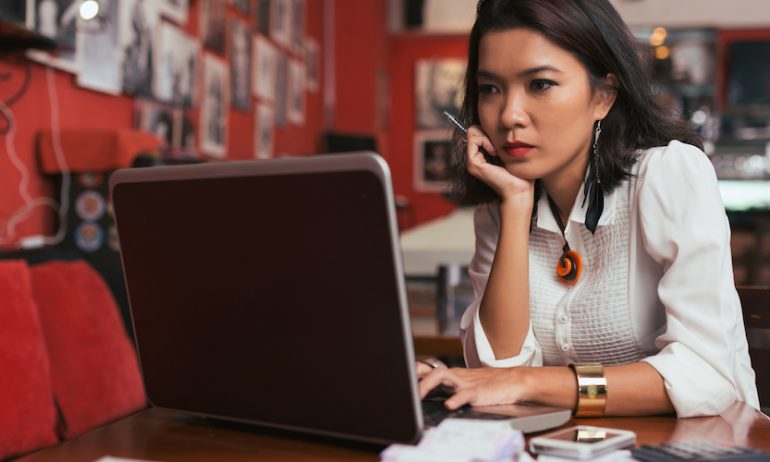 Many or all of the products featured here are from our partners who compensate us. This may influence which products we write about and where and how the product appears on a page. However, this does not influence our evaluations. Our opinions are our own. Here is a list of our partners and here's how we make money.
In a world where personal data is routinely breached, it makes sense to regularly check your credit information to make sure it's accurate — and that it's not being used without your knowledge. The Consumer Financial Protection Bureau suggests checking your credit reports once a year, at a minimum. Credit expert John Ulzheimer suggests a cadence of once a month.
Until the end of April 2022, you can get your reports for free every week from the three major credit bureaus by .
Note that your credit reports don't include your credit scores. However, you can check a TransUnion credit score and report at NerdWallet. Your information updates weekly and you can check any time you want. Checking your own credit does not affect your scores.
Your credit reports update regularly to reflect new data the credit bureaus have received. Seeing incorrect information pop up in your credit file could suggest that it has been mixed in with someone else's or that you have become a
Other errors, like or a payment wrongly reported late, could hurt your credit scores, which are calculated from information in your credit reports. That could affect the credit products and interest rates you qualify for.
could potentially improve your scores.
In addition, if you have accepted in response to the coronavirus pandemic, you'll want to make sure those accounts are being reported correctly. Other times it's smart to check are before applying for a big loan and when you are looking for a job.
Your credit report contains personally identifying information, including your birthdate, Social Security number, address, previous addresses, phone numbers, credit accounts and payment history. It may also include repossessions, collections, foreclosures and bankruptcy filings.
In addition, it has a record of . You may see the names of your creditors, marketers (for pre-qualification offers), creditors you've applied to, and your own credit checks.
Your credit reports are not the only collections of personal data that businesses look at when deciding whether to accept you as a customer and at what rate. Insurers, employers, banks, apartments, utilities and subprime lenders may check specialty reports.
You have a right to a free copy of those reports, as well. The Consumer Financial Protection Bureau keeps and recommends checking them as needed.
Want nerdy knowledge that's personalized to your money? Bring all your money into one view, and get tailored insights to make the most of it.