Kikoff Credit-Builder Review 2023
Kikoff offers a $750 line of credit to help you build credit from scratch.
Many or all of the products featured here are from our partners who compensate us. This influences which products we write about and where and how the product appears on a page. However, this does not influence our evaluations. Our opinions are our own. Here is a list of our partners and here's how we make money.
The hardest part about building a credit history is getting access to credit in the first place.
If becoming an authorized user on someone else's credit card isn't an option for you or you can't afford the deposit on a secured card, Kikoff offers a cheap and simple way to build credit: The Kikoff Credit Account.
Get score change notifications
See your free score anytime, get notified when it changes, and build it with personalized insights.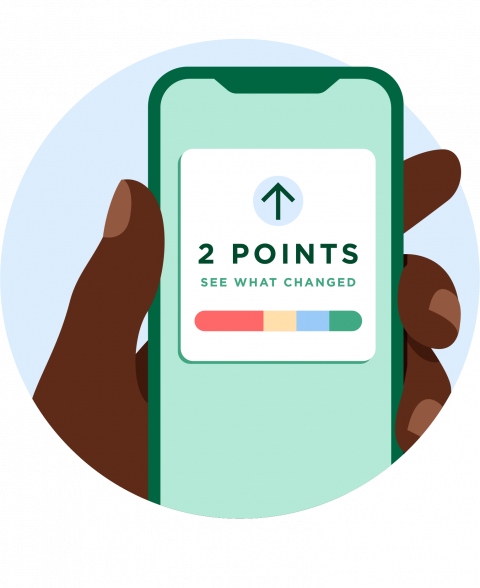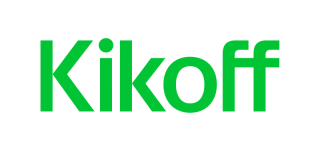 The San Francisco-based online lender's Kikoff Credit Account gives you access to a $750 revolving line of credit that you can use to build a credit history. It's like a credit card, the company's website says, but without interest. However, there is a $5 monthly charge. You can use the line of credit to make purchases solely on Kikoff's online store. The company reports payments to two credit bureaus (Equifax and Experian) and users get access to VantageScore credit scores to track their progress.
Kikoff says there's no credit check involved and no need to link a bank account.
If you already have credit but need to build it after some missteps, Kikoff is one of several options you can explore. Here's a summary of the Kikoff line of credit.
How a Kikoff

Credit Account

line of credit works
Kikoff offers a $750 revolving line of credit to all applicants. There's no credit check involved, and $750 is the only amount you can get.
There are limitations: You cannot access the money through a check or other method; you can only use the credit limit to make purchases on Kikoff's online store. Think of it as a payment option at checkout. The Kikoff store contains e-books on personal finance, wellness and other topics for purchase. The selections are priced starting at $10. (NerdWallet's advice: If you go this route, choose a $10 purchase, and pay it off in 5 months; then revisit and decide if the impact on your credit score makes it worth continuing.)
Kikoff also offers a $10 per-month credit-builder loan with no fees for "customers with positive payment behavior on Kikoff products."
The revolving line of credit shows up like a credit card account would on your credit reports. Payments are reported to the Experian and Equifax credit bureaus, the Kikoff site says. That helps build your credit history. Your scores are calculated from information in your credit reports. New Kikoff Credit Account users typically have less than 10% utilization on their accounts, which is considered an excellent rate, according to the website.
The most important factors affecting your scores are making on-time payments, followed by how much of your revolving credit limits you use, known as your credit utilization. Kikoff can teach people to keep an eye on their credit utilization through their online accounts. Payment is due every month, and you can make payments using a debit or credit card. Kikoff sends you reminders when payment is due.
Kikoff also gives borrowers access to a free VantageScore to track their progress. You can also use NerdWallet to track your free VantageScore from TransUnion and see your credit report weekly.
Kikoff fees and penalties
Unlike a traditional credit card, Kikoff's line of credit does not carry any interest. If you do not pay off the monthly balance or pay just the minimum, you won't accrue interest.
Kikoff doesn't currently charge a late fee, but if someone becomes delinquent on their payments, the line of credit can be frozen. After 180 days of no payment, Kikoff may close the account and it can't be reopened. 
How to apply for a Kikoff line of credit
You can apply on Kikoff's website by providing personal details such as your name, phone number, address and Social Security number.
There is no credit check involved and you don't need to provide access to your bank information. Once your identity has been verified and you are approved, you can view your credit limit balance, track your credit score, utilization and payment date through your online account.
Self is a lender that offers credit-builder loans as well as a secured credit card to help people establish credit. Self is available in all 50 states; Kikoff doesn't lend in Delaware.
You have to pay an administrative fee for Self's credit-builder loan as well as a finance charge. Self offers loans starting at $600 and going up to $1,800.
| | |
| --- | --- |
| Line of credit amount: $750 | Loan amount: Ranges from $600 to $1,800 |
| | Cost: $9 administrative fee; APR varies, see self.com/pricing for current pricing options. |
| | |
| Reporting: Experian and Equifax | Reporting: All three major credit bureaus (Experian, Equifax and TransUnion) |
| | |
| Available in: 49 states (Delaware excluded) | Available in: All 50 states |
Unlike Kikoff, you don't have access to the full amount immediately. Instead, Self places the money in a certificate of deposit account and releases it to you when you finish making monthly payments for the loan term. You can use the loan to establish credit and build savings at the same time.
You can pay your loan back early at both lenders or close your credit account at Kikoff if you have established a good credit score and are ready to apply for traditional loans or credit cards.
Other ways to build credit