Looking to Rent? Avoid a Credit Check Scam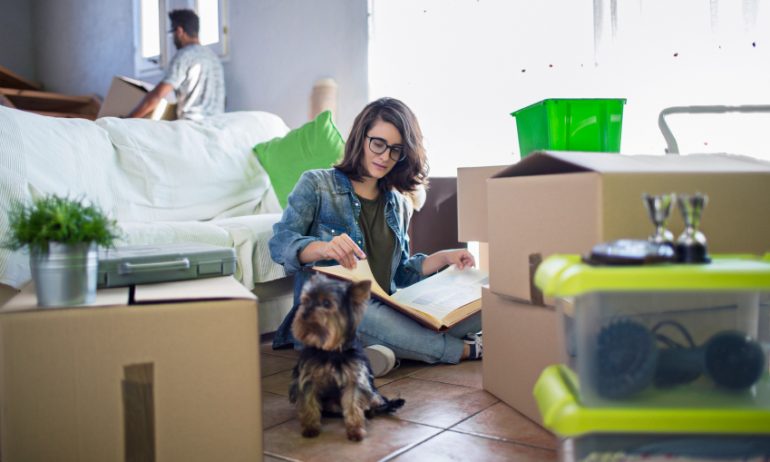 Many or all of the products featured here are from our partners who compensate us. This influences which products we write about and where and how the product appears on a page. However, this does not influence our evaluations. Our opinions are our own. Here is a list of our partners and here's how we make money.
The apartment ads on Craigslist looked enticing, showing pictures of decent rentals offered at reasonable prices. But the ads were bogus, and an estimated 146,000 would-be renters didn't end up with a lease. Instead, many got stuck with a recurring charge of nearly $30 a month.
The Federal Trade Commission has filed an injunction to halt the scheme, which was reported in at least 35 states and pulled in at least $6.8 million. "This was a very creative scam," says FTC lawyer Samuel Levine, taking advantage of people's hopes to get a nice rental and the fact that landlords often do check credit.
To view the rental, people were told they first needed to get a free credit score and given a link to a website owned by a company called Credit Bureau Center. But signing up also obligated them to pay for ongoing credit monitoring unless they canceled within a week. In reality, there was no apartment or a legitimate ad had been hijacked, and later emails to the "landlord" bounced.
The FTC action interrupted this scam, but how can you protect yourself from similar schemes? Here's what you need to know about how credit checks function as part of the rental process, and how to avoid signing up for expensive add-ons when getting a free credit score.
Get score change notifications
See your free score anytime, get notified when it changes, and build it with personalized insights.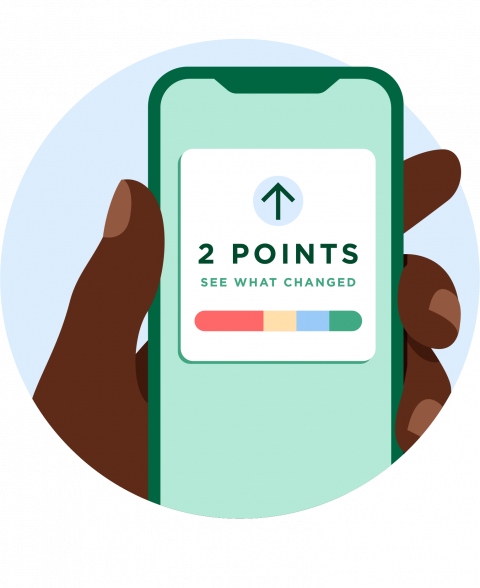 Know what to expect when applying to rent
Landlords may check your credit before they rent, but that typically comes after you have seen the unit and turned in an application. And the landlord can't check your credit without your permission, which is usually included as part of the application.
Ask if the landlord's credit check will count as a "hard inquiry," because those take a few points off your score. It's a good idea to know your credit standing before you apply, especially if a landlord has a minimum score requirement. That way, you can avoid paying an application fee and losing a few points off your score when you're not likely to qualify.
Some landlords use specific tenant-check services, which the applicant may have to pay for. If the landlord pulls a specialty tenant score, understand that it may differ from the more general score you see when checking your own credit.
What you should know about free credit scores
Many "free" credit scores come with a catch. In some cases, you're signing up for an ongoing service unless you cancel within a short window. Any request for a credit card number is your signal to read the fine print, or — as in the Craigslist scam — text that's lighter and easy to miss.
You can get credit scores that are truly free from some personal finance websites, such as NerdWallet. Some credit cards also provide them on your monthly statements or online. Look for a free score that also gives credit report information, so more effectively monitor your credit health.
Also, you're entitled to a free annual credit report from each of the three major credit reporting agencies. Information in your credit reports is used to calculate your credit scores, so you'll want to check your reports and correct errors if you find them.
How you can protect yourself from scams
Think twice when you're asked for personal information. Legitimate services do need your Social Security number to retrieve your credit score, but a truly free score should not require a credit card number.
Don't wire money for a lease, deposit or application fee. Wiring money is like handing over cash; you have no way to get the money back and no consumer protections.

Don't pay before you sign a lease or even see a rental.

Search online to check out the landlord and rental listing. If you see the same rental showing up under different names, that's a red flag.
Some victims of the Craigslist rental scam did not realize for months that they were being charged. Always check your monthly credit card statements for unexpected charges, such as a recurring fee you didn't realize you'd approved.
Any time you suspect a scam, report it to the FTC. You probably aren't the only one affected, and the sooner it can be stopped, the better.