Life Without Credit: 4 Reasons to Think Twice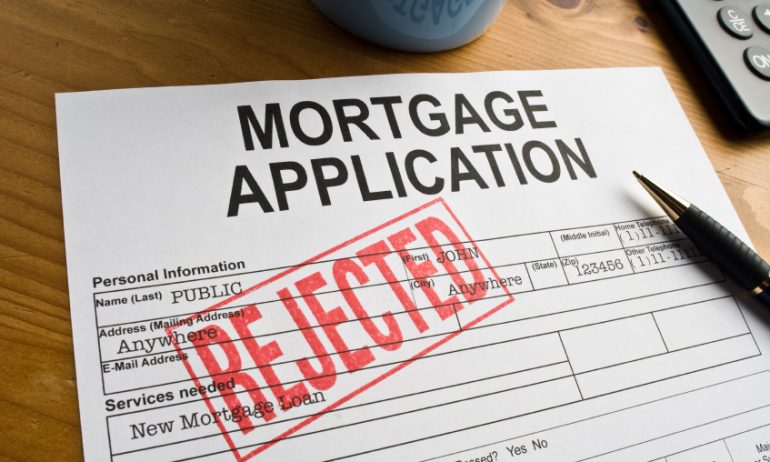 Many or all of the products featured here are from our partners who compensate us. This influences which products we write about and where and how the product appears on a page. However, this does not influence our evaluations. Our opinions are our own. Here is a list of our partners and here's how we make money.
The average indebted American household had $145,085 credit card, mortgage, auto and student loan debt, a 2020 NerdWallet study found. With the amount that consumers owe seeming to increase each year, you might think the best way to avoid debt is to go off the credit grid completely. However, life without credit can cause its own problems.
1. It's harder to qualify for a mortgage
Forgoing a car loan or credit cards may be relatively easy, but saving up enough to buy a house is more difficult. If you're trying to get a mortgage without a credit score, you'll have to undergo a process called manual underwriting. Requirements for manually underwritten FHA loans include:
You must have cash reserves equal or greater to one month's mortgage payment after closing costs and down payment.

You may not have debt payments, including the proposed mortgage payment, greater than 43% of your monthly gross income.

Your mortgage payment may not exceed 31% of your monthly gross income.
Even if you meet these requirements, though, many lenders won't do manual underwriting, and those who do may still view you as a risk. Therefore, be prepared for additional stipulations, such as a large down payment, proof of job stability or extensive documentation to prove you've made payments on time for the last 12 to 24 months. Because manual underwriting typically requires more documentation than traditional mortgage underwriting, plan for the process to be longer when deciding on a contract closing date.
2. Renting may be more difficult
If you choose to rent instead of buy, you're still not in the clear. Because many landlords look at credit history for clues as to whether you'll make rent payments on time, you may end up having to jump through hoops to find other ways to prove that your income is stable and that you are financially responsible.
Additionally, a landlord may require you to pay a few months' worth of rent upfront or even get a co-signer who is willing to be liable for your rent payments if you don't make them on time.
3. Lenders, landlords and employers could still see your credit history
Depending on your credit history, negative marks typically stay on your credit report for seven to 10 years. So even if you've been "credit-free" for a few years, your credit history is still available. If you have a good credit history, you don't have anything to worry about on this score. But if you have accounts in collections, a foreclosure or a bankruptcy in your past, it may still affect you as you apply for a mortgage, an apartment or a job.
4. You may have to save up for everything
For some people, delaying gratification isn't an issue. In many cases, it's a virtue. But if your income isn't high enough for you to be able to sock away enough money to save for all your financial goals, it may take longer than you think.
How to use credit responsibly
You don't necessarily need to go into debt to build your credit. However, if you have excellent credit, the cost of debt is usually low and manageable. Some tips for using credit responsibly:
Keep a budget. Avoid spending more than you have by budgeting your money and tracking your spending monthly. Not only will it help you know where your money is going, but you can also easily pinpoint expenses you can slash in favor of more important financial goals.
Pay on time, every time. Falling behind only your payments not only costs you in late fees and interest, but also makes it difficult to stay on top of your other financial obligations as you try to catch up. Make it a priority to make your debt payments on time and in full every month.
Borrow carefully. Whether it's a car loan or a mortgage, avoid spending more than you need. The bigger your loan payments, the less flexibility you have in your budget for other expenses.
Use credit cards sensibly. Credit cards are a great way to build credit because you don't need to carry a balance to establish a positive payment history. We recommend paying your balance in full every month to avoid being charged interest. Also, avoid applying for too many credit cards. The more cards you have, the more difficult it is to manage them.
Whether you choose to play the credit score game or not, the most important way to achieve financial security is to learn good money habits and to practice them over the long term.
Ben Luthi is a former credit card specialist for NerdWallet.