How to Report Your Rent to Credit Bureaus
Rent-reporting services can get payments added to your credit reports, which may help build credit.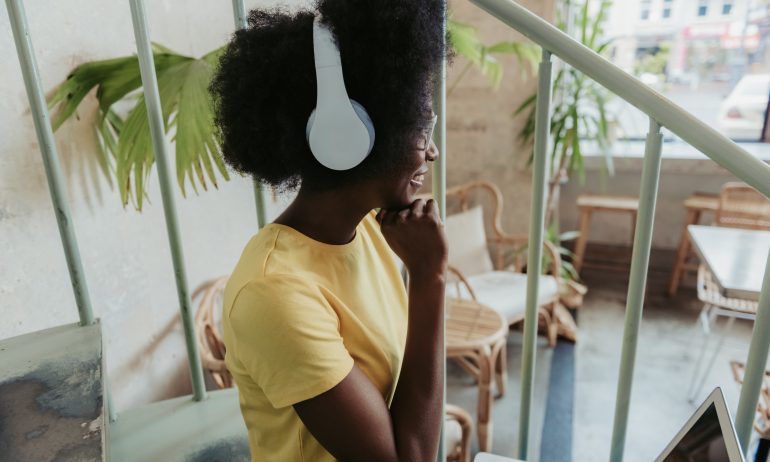 Many or all of the products featured here are from our partners who compensate us. This may influence which products we write about and where and how the product appears on a page. However, this does not influence our evaluations. Our opinions are our own. Here is a list of our partners and here's how we make money.
A lot of people who don't have much of a credit history do have a history of paying rent on time. But that information doesn't show up on their credit reports, and doesn't help their credit scores.
You can't report rent payments yourself. But rent-reporting services can get your credit reports to reflect your rent payments fairly easily, although the cost can depend on the service — some are free and some cost renters or landlords a fee.
To use a rent-reporting service effectively, you'll need to know which credit bureaus it will report your payments to — and which credit scores take those payments into account.
It's important to understand that this may not be the most cost-effective way for you to build your credit with all three credit bureaus, and there are alternatives.
Do rent payments affect credit?
All three major credit bureaus — Equifax, Experian and TransUnion — will include rent payment information in credit reports if they receive it.
Credit reports in turn provide the data that go into your credit scores. The two major credit scoring companies, FICO and VantageScore, vary in how they handle rent payment information:
The most commonly used versions of the FICO score don't use rental payment information in calculating scores.

VantageScore, FICO's competitor, also considers rent payment information. (NerdWallet offers a free VantageScore from TransUnion.)
Which services will report your rent payments?
There are several ways to get records of your payments in front of lenders. There are two types of services that do this:
Services you can use independently
Your landlord may need to verify your rent payments; some services may not be able to report your payments if your landlord won't verify.
Rent Reporters: There is a one-time enrollment fee of $94.95, which includes up to two years of reported rental payments. From there, you can enroll in a monthly plan ($9.95 per month) or an annual plan ($7.95 per month). Rent Reporters reports to TransUnion and Equifax.

Rental Kharma: Initial setup is $50, and the service is $8.95 per month. Reports include all past history at your current address. You can include your roommate or spouse for a $25 one-time fee and an extra $5 per month. Rental Kharma reports to TransUnion and Equifax.

LevelCredit: Previously known as RentTrack, LevelCredit charges a $6.95 monthly fee to have your rent, cell phone and utility payments reported to the credit bureaus. Rent is reported to all three bureaus, while utility payments are reported only to TransUnion. A look-back of up to 24 months is available on your current lease for a one-time fee of $49.95.

Rock the Score: There is an enrollment fee of $48, and ongoing service costs $6.95 per month. There is a $65 fee for reporting up to two years of rental history. Rock the Score reports to TransUnion and Equifax.

Esusu Rent: This service reports your rental payments to all three major credit bureaus. It's free to renters if their landlord has a service agreement.

CreditMyRent: This service charges a monthly fee of $14.95 with no setup fee. There are additional charges if you want past rent reported. CreditMyRent reports to TransUnion and Equifax.

PaymentReport: A $49 enrollment fee gets you two years of rental history reported to Equifax and TransUnion. Ongoing reporting is free, and you can add a roommate or spouse for free. (PaymentReport also has a version offered through landlords that requires electronic rent payments.)

Piñata: The service is free to renters, no matter their landlord. It reports to TransUnion. If your landlord signs up for a specific partnership with Piñata, your rent payments can be reported to all three bureaus.

Bilt Rewards: This program lets renters at participating Bilt Alliance properties earn rewards by reporting their rent through the app for free. Renters who do not live in one of these properties can still earn by using the Bilt Mastercard. Renters can earn points to go toward future rent payments or can transfer points to airlines and hotels. Benefits accrue based on tier status, ranging from blue to platinum. The service reports rent to the three major bureaus.
Services you can use if your landlord does
ClearNow: This service debits your rent from your checking or savings account. There's no cost to you as a tenant, but your landlord must be signed up. If you opt in, payments are reported to Experian.

PayYourRent: Fees are typically paid by management. PayYourRent reports to all three credit bureaus.
How to choose a rent-reporting service
First, check to see if your property manager already works with a service. If not, here are questions you should ask rent-reporting service providers before choosing one:
What would my total costs be for a year of service, including any setup fees or fees for reporting previous rental history? (Some services can go back as far as 24 months.)

How do you protect my personal data?

Which of the major credit bureaus do you report to? (All three is ideal.)

Do you provide free access to credit scores, and if so, which score(s)?

How soon should I expect the information to appear on my credit report?

How can I cancel the service?

What happens if I have a dispute with my landlord or break my lease? In some states, renters have a right to withhold payment if the landlord fails to keep the unit repaired and habitable. Find out whether rent withheld during a dispute is reported as nonpayment or a negative mark.
Get score change notifications
See your free score anytime, get notified when it changes, and build it with personalized insights.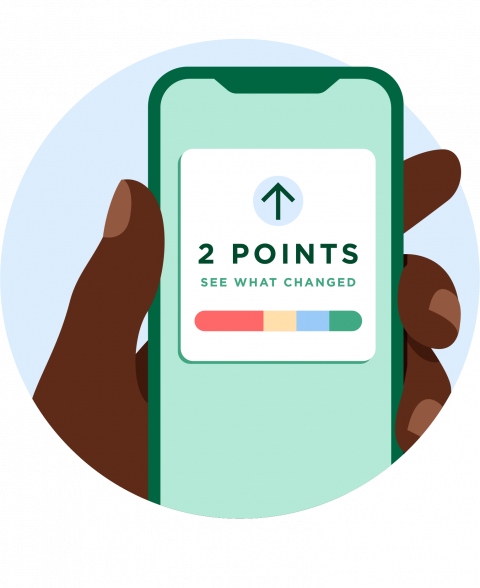 Does paying rent build credit?
Simply paying your rent will not help you build credit. But reporting your rent payments can help you build credit — especially if you are new to credit or do not have a lot of experience using it.
Having rental payment information in your credit report can be useful if you rent again in the future. Landlords prefer tenants who can show a history of paying on time.
But other strategies to build credit are more efficient than rent reporting because they influence all types of credit scores and usually report to all three credit bureaus. They also can cost less or, in the case of authorized usership, nothing at all.
Want nerdy knowledge that's personalized to your money? Bring all your money into one view, and get tailored insights to make the most of it. Learn more.