How to Respond to a Job Offer
Take time to think through your answer and anything you may want to negotiate.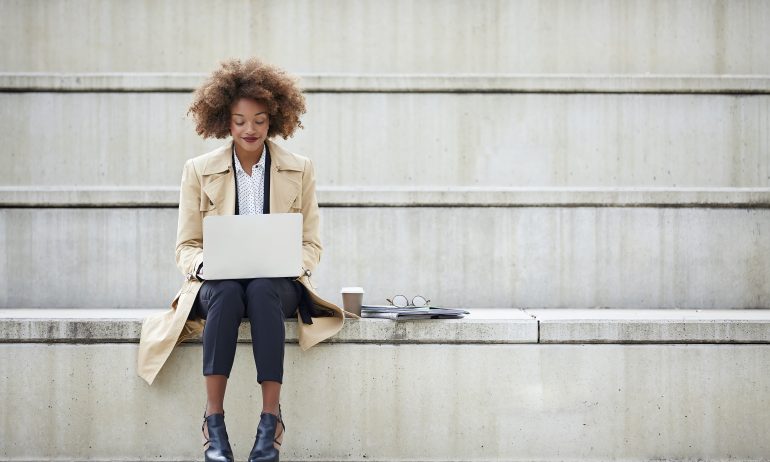 Many or all of the products featured here are from our partners who compensate us. This influences which products we write about and where and how the product appears on a page. However, this does not influence our evaluations. Our opinions are our own. Here is a list of our partners and here's how we make money.
You've applied and interviewed, investing hours of your life into the possibility of this new job. But how you respond to a job offer also requires patience and objectivity. Before you accept or decline the offer, consider it carefully.
"The temptation is to grab it," says Diane Farrell, career services director at the University of North Georgia. "But you do want to make sure that that is the right offer for you."
How to respond to a job offer
If you're not sure how you want to respond to the job offer, buy yourself some time with a kind, noncommittal message.
Try this: "Thank you for the offer! I'd like to take some time to consider it. Can I get back to you in 24 hours?"
Then, take the following steps.
Review every aspect of the offer
First, make sure you know everything you need to know about the job. That includes the role's responsibilities, expected hours (including any overtime) and critical skills, as well as opportunities for advancement, according to the Columbia University Center for Career Education. If any of these details are unclear, ask clarifying questions before you respond to the offer.
Also review any compensation that comes with the job, as well as additional benefits the company offers. That includes vacation time, retirement savings plans and health benefits. If taking the job requires you to relocate, learn if the company covers any moving expenses.
You can also ask for more in-depth information about any health care benefits the company offers. This isn't just good information to have — it can also buy you more time to consider the offer.
Money management made easy
NerdWallet tracks your income, bills, and shows you ways to save more.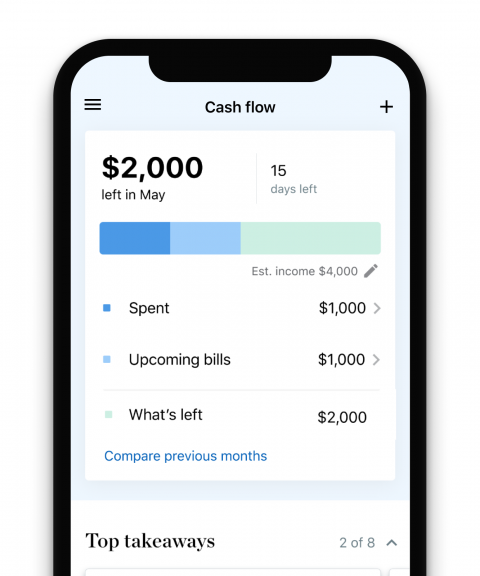 Negotiate as a partner, not an opponent
Consider how the job offer compares to what you need from your next job. Does the salary meet your needs? Do you want flexible hours? More vacation time? A professional development stipend? This is the time to discuss anything standing in the way of you taking the job.
"You don't necessarily want to have a laundry list," Farrell says. "You want to negotiate those things that are critical to you that would be deal-breakers."
If you decide to initiate negotiations, go into them with a cooperative attitude, says Amy Yandell, a North Carolina-based career specialist with coaching firm Ama La Vida. She calls it a "yes and" approach.
"Negotiation doesn't have to be adversarial," she says.
It's important to frame your terms as a statement, rather than a question, Yandell says. "It is an equal conversation back and forth. A question presumes there's power in one side or another," she says. "Most often, they're coming at us with, 'This is what we can offer you,' so we want to return with the same style of conversation."
Try this: "I'm thrilled. I'm ready to get started. Here are some things that will get me on board."
Before you receive a job offer, concretely figure out your ideal salary, vacation time, working hours and other benefits. That way, you have a baseline to compare an offer to, which can help you more quickly make a decision.
Give your final answer in writing
Once you're ready to accept or decline the offer, do so in writing.
If you've already accepted over the phone, follow up with an email. In the email, confirm the details of the offer and note when you'll start the job.
If you decide to turn down the job, keep your communication courteous and professional. You might decide to apply for another job at the same company in the future. If you want to provide a reason, you can, but you don't need to include a lot of detail, according to Columbia's career center.
Try this: "Thank you for considering me for this role. However, I've decided to accept a position with another company, and so I am declining your job offer."
And if you're turning down a job offer after negotiations over salary or other benefits, thank the company for trying to make the position work for you. Chances are, they'll appreciate it, and it'll leave you in good standing if you apply to another job at the company.
Try this: "Thank you for considering me for this role. I really appreciate you trying to meet my requirements and bring me on board. Unfortunately, I'm going to have to decline your job offer."