How to Decline a Job Offer After You Already Accepted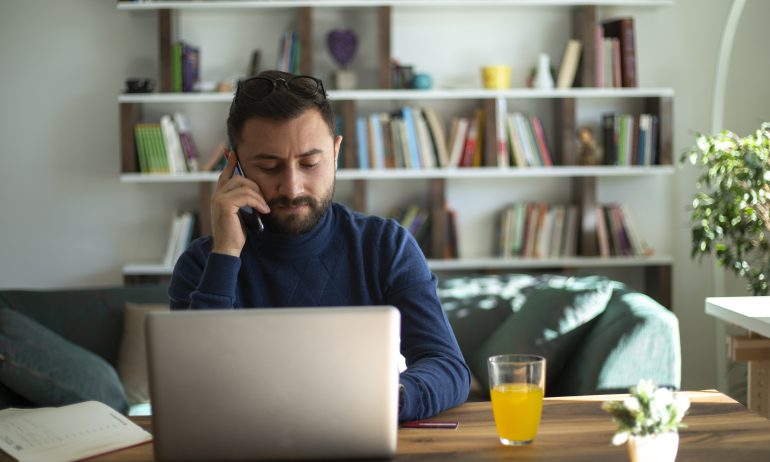 Many or all of the products featured here are from our partners who compensate us. This influences which products we write about and where and how the product appears on a page. However, this does not influence our evaluations. Our opinions are our own. Here is a list of our partners and here's how we make money.
It's OK to decline a job offer you've already accepted. Life happens. Maybe another offer comes along that promises more pay, or maybe your circumstances have changed.
This is a common situation, says Michael Steinitz, a senior executive director at Robert Half, a human resources consulting firm.
When somebody turns down an offer they've already accepted, "they're doing something in their own best interest, which is completely acceptable and makes sense," Steinitz says, adding that it's fine to be "selfish" in the job world. (He also points out that, on the other side, employers sometimes rescind job offers.)
But he recognizes that this is a tough spot for both parties to find themselves in.
These guidelines can help you make this less-than-ideal situation as smooth as possible for all involved.
Yes, it might be awkward. But reaching out to the company sooner rather than later gives your would-be employer as much time as possible to figure out a replacement. It'll also help you look punctual and respectful of their time.
If you're turning down the job because you accepted another job offer, the Houston Chronicle recommends waiting until you've formally signed any new hire paperwork — in other words, wait until it's officially official — before declining the original offer.
Track all the money you make
See the ins and outs of your cash, cards, and bank accounts at a glance.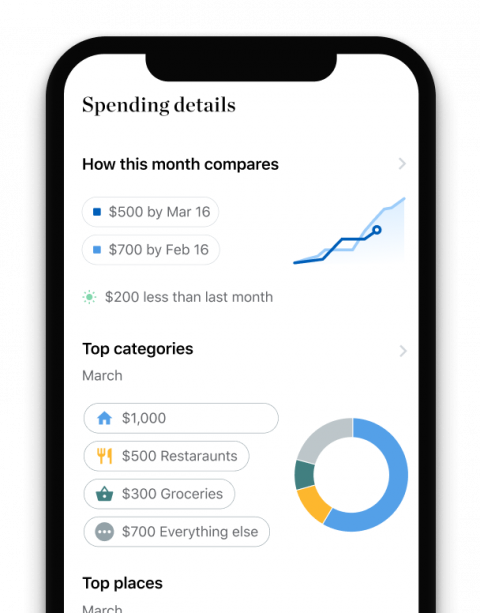 And if you signed any contracts or paperwork with the employer you're dumping, you'll especially want to contact the company ASAP. Declining the job offer after you've signed a contract could technically be a breach of that contract, and the company could be within its legal rights to sue for damages, according to BrioHR, a human resources software company.
But, the BrioHR website says, that's unlikely to happen, as the company would have to prove that your declining of the job caused damages. (If the company does indicate that it may pursue legal action, contact an employment lawyer.)
Another possibility: The employer may require you to work for a certain amount of time before you're allowed to resign, or turn in a formal notice of resignation two weeks in advance, according to ZipRecruiter, an online job marketplace.
But, the website says, most companies would prefer to simply let you out of the contract rather than waste time training and onboarding an employee who's already effectively resigned. So give the company as much notice as possible to make that decision.
Don't reach out over email
It might be tempting to craft the perfect email, hit send and never think about this situation again. But Steinitz says that route is "a little bit of a cop-out to avoid confrontation."
Instead, communicate with the company over a phone or video call.
Be upfront, honest and specific
There's a reason you're declining the job offer you've already accepted. If you're taking another job with better pay, benefits, work-life balance or even a better commute, clearly communicate that reason to your would-be employer. Doing so will help them understand your decision, and it could prompt them to reexamine their salary structure, benefits and other offerings to new employees.
"The more communicative you are, the better," Steinitz says.
And despite what you may believe, declining a job offer you've already accepted doesn't necessarily kill your chances of ever working with that employer. But mishandling the situation could close the door on future opportunities.
So be sure to express your gratitude and appreciation for the offer. Declining it gracefully will go a long way in maintaining a solid relationship with the company.
Thank everyone involved in getting you the job offer — not just the hiring manager, but also the HR employees, any internal recruiters and anybody who interviewed you.
"Put your best foot forward, knowing your reputation goes a long way," Steinitz says.