Should You Quit Your Job Without Another Lined Up?
Carefully consider your feelings and finances before making this move.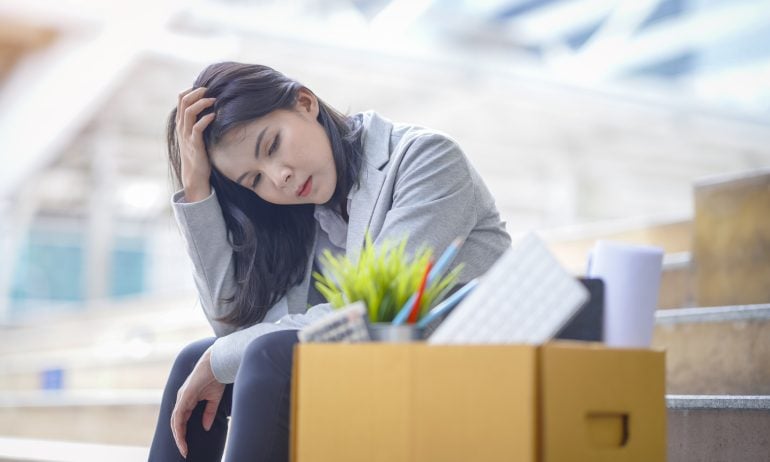 Many or all of the products featured here are from our partners who compensate us. This influences which products we write about and where and how the product appears on a page. However, this does not influence our evaluations. Our opinions are our own. Here is a list of our partners and here's how we make money.
If you've ever wanted to quit your job and never look back, you're not alone — many workers feel the urge at some point. But is quitting without another job lined up a good idea?
Well, that depends on several factors, career experts say, including the job market, how much cash you have and how long it could take for you to find another job.
Reasons to quit your job without another lined up
There are certain circumstances that may merit quitting your job without another lined up:
If a supervisor has behaved inappropriately (whether by using abusive language, shouting or making unwanted sexual advances or comments)

If your work conditions are unsafe or pose health risks

If you're experiencing discrimination 
If you've experienced any of the above, legal intervention may be merited, according to Feldman & Feldman, a full-service law firm based in Houston. You can read more about the circumstances that may merit legal action here.
Track all the money you make
See the ins and outs of your cash, cards, and bank accounts at a glance.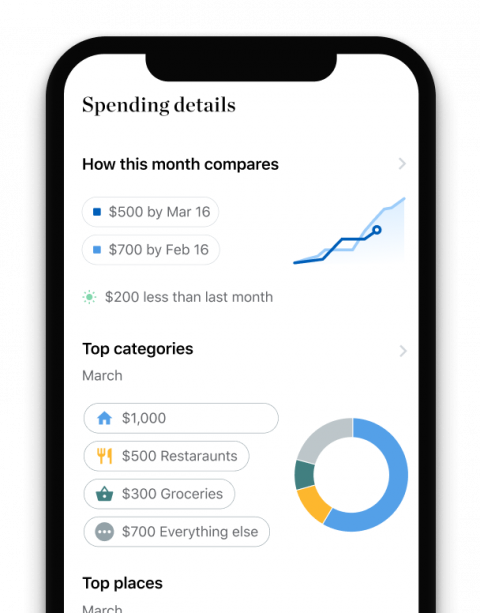 What to consider before quitting your job
If those situations don't apply to you, identify the issues at your job and ask yourself a few questions: Could these problems be solved if I talked to my manager or human resources department? Have these issues been present for a while, or did they recently arise? Would an internal transfer be possible, and if so, would that solve the problem?
In addition to identifying the exact issues you're facing, also evaluate the emotions you're feeling, recommends BetterUp, a behavioral career coaching company. Whatever they are, your emotions are valid.
But a decision made solely on how you're feeling in the moment is rarely a wise one — and quitting your job without another lined up is a massive financial decision. Think through how losing that income would affect your ability to pay for housing and other basic needs.
And if your job provides health insurance, consider what you would lose by giving up those benefits. How would you handle medications, specialized care or a surprise trip to the urgent care, for example?
Another important consideration: the job market. If you work in a specialized field with a small handful of available jobs, or in an industry that's experiencing volatility or layoffs, think about how long it would realistically take you to find another job.
Reflect on all these factors, and consider whether quietly looking for another job — while remaining employed — is the better route than quitting without a plan.
Preparing to quit your job without another lined up
If you don't have additional income, ideally your savings could cover your bills for a few months. Eliana Goldstein, a career coach based in New York City, recommends having enough money to survive for a minimum of three to four months after leaving your job.
But having enough savings stashed to pay your bills is a tall order for many people.
If you share income with, say, a spouse or family member, figure out whether they could cover your shared living expenses. And take stock of their job security, too. If their company or industry is undergoing layoffs, think about your ability to pay for rent and essential expenses like bills and groceries if they lost their job, too.
In any case, consider the reality of potentially taking on debt, either through financial products or generous loved ones. (See what debt is and how to handle it.)
Beyond borrowing money, the other — or perhaps additional — option to keep you afloat is to make more money. Look into ways to find fast cash, like selling spare electronics, or to make money at home or online, through gig work. Make a list of realistic ways you could bring in this extra cash.
The upside of quitting without a job lined up
Like other experts, Washington, D.C-based career expert Ayanna E. Jackson strongly recommends appraising your finances before submitting your two weeks' notice and leaving the role.
Many people won't be able to comfortably quit without a backup job. But Jackson says that unhappy workers who can quit should do so.
A break from the daily grind can give you an opportunity for some "soul searching" about your goals and professional priorities, she says. "You need that time to really disconnect from consistently being somewhere from 9 to 5."
Jackson recommends using that time to take stock of your skills and passions and think about how you could best leverage them in your next job.
"Let's talk about how we know we're in positions where we don't love the work that we're doing," Jackson says. "Are you actively looking to do something different to change that situation?"