Seeking Smart, Funny — and a Credit Score Above 700
How that three-digit number could affect your dating life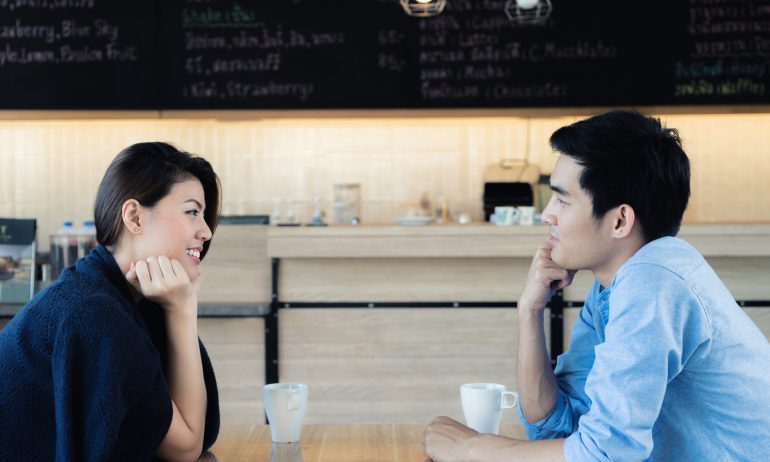 Many or all of the products featured here are from our partners who compensate us. This influences which products we write about and where and how the product appears on a page. However, this does not influence our evaluations. Our opinions are our own. Here is a list of our partners and here's how we make money.
Would you swipe left to reject someone with a low credit score?
You probably already know that your credit score can impact several areas of your life, from credit card options to mortgage rates. But it could also influence your dating pool.
In fact, 69% of online daters say that credit score is a "very or extremely important quality" when looking for a person to date, according to a 2017 survey from Discover and Match Media Group. Some people go as far as touting their high credit scores on their dating profiles and asking about scores upfront.
The allure of a high credit score
Yu-Sung Huang, a 28-year-old director at a California-based coffee retailer, says he would prefer to know his partner's score "right off the bat" (i.e., on their dating profile, if possible) and is looking for someone with a score of 740 or higher.
"

I think a credit score is indicative of a person's ability to manage his or her life and uphold promises.

"
Yu-Sung Huang
"I've heard that finances can often be a source of conflict in marriages, so I want to ensure that we have similar approaches to finances," says Huang, who has excellent credit himself. "I think a credit score is indicative of a person's ability to manage his or her life and uphold promises."
Huang says he would want to know the score well before making any financial decisions together, such as moving in or taking a big trip. However, he says that a low score isn't necessarily a deal-breaker, just something to be aware of. He also recognizes there could be extenuating circumstances involved.
Although he hasn't broached the topic yet, he has an idea about how to bring it up naturally.
"I haven't gotten that far in dating recently," he says. "I probably would mention that I just got my newest credit score and am quite happy with it and use that as a conversation starter."
It's not just about the number
Cheryle Lapitan, a 27-year-old leasing consultant in San Diego, is glad she knew her partner's credit score early into dating.
After seven months of knowing each other and casually dating, she asked him about his score; they made the relationship "official" shortly after that conversation. With that knowledge, she felt closer to him and more confident about their relationship, she says, even though his score was lower than expected.
"It was important for me to bring it up, because I knew I wanted to be with him long term," she says. "I wasn't looking for a specific score or range, but it was more to see his response to a somewhat bold question. Even if it was really low, I could at least help him improve his score."
She mentions that learning about his score — and the factors behind it — helped her anticipate challenges they might face in the future.
"I was thinking that if we were ever to get married and buy a house together, I would rather know ahead of time if there were factors that may make it harder for us to get a house," she says.
It's your call whether someone's credit score should determine whether or not you're open to dating him or her, but in Lapitan's case, that information is helping her have important conversations with her partner and set up their relationship for the long term.