How Self Credit-Builder Loans Work
On-time payments can get your credit profile off to a good start or help you recover from a setback.
Many or all of the products featured here are from our partners who compensate us. This influences which products we write about and where and how the product appears on a page. However, this does not influence our evaluations. Our opinions are our own. Here is a list of our partners and here's how we make money.
If you have no credit history or damaged credit, qualifying for a credit card or loan can be difficult.
You could try a secured credit card, but you typically have to have money for the deposit. But credit-builder loans, like those offered by Self, offer consumers a chance to build credit — or rebuild credit — without requiring money upfront.
With a credit-builder loan, the amount you borrow doesn't come to you right away. Instead, your payments are held in a certificate of deposit, which is insured by the Federal Deposit Insurance Corp. Once you've made all the payments, the money is released to you.
Loans from Self are open to U.S. residents in all 50 states. Here's what to know.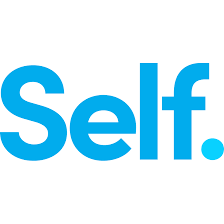 NerdWallet partners with Self to help you build credit for the things that matter - no credit score needed to get started.
How Self — formerly Self Lender — works
Once a loan application is approved by Self, the loan amount is deposited in a certificate of deposit with one of its partner banks. You'll make regular payments over the life of the loan. After all payments are made, you get access to the money minus the finance charges (the administrative fee and the interest you are charged). If you decide to close your account before it's paid off, you can access the money in the CD, minus fees and interest, and the amount you still owe.
Self offers two-year terms for four different monthly payment options. The lowest payment is $25 a month; you can also choose payments of $35, $48 or $150 per month. There's a nonrefundable administrative fee of $9, and the APRs do not exceed 16%, according to the company's website. Sample product: $25 monthly payment, 24-month term with a $9 administration fee at a 15.92% annual percentage rate. Please refer to self.inc/pricing for the most recent pricing options.
Self reports your payments to the three major credit bureaus, Equifax, Experian and TransUnion. Any late payments will hurt the credit you are trying to build. After about six months, your repayment activity should generate a FICO score if you didn't already have one; your VantageScore can be generated sooner.
A larger loan won't help you build your score significantly faster. Be sure to pick a payment amount that is comfortable. A late payment could hurt your credit, and that's the last thing you want.
During the repayment period, you have access to free credit monitoring and a VantageScore produced by Experian so you can track your credit score's progress. You can also keep an eye on your credit with a free credit score and TransUnion credit report from NerdWallet.
How to apply for a Self credit-builder loan
The loan application is submitted online. To qualify, you must:
Be at least 18 years old.

Be a permanent U.S. resident.

Have a Social Security number.

Have either a bank account or debit card; a prepaid card is OK.
Credit-builder loans vs. secured cards
You don't need money upfront to get the loan, though you do need income to afford the monthly payments. With a secured card, you typically have to pay a deposit upfront, and that amount is generally your credit limit.

You cannot access the money on deposit until the loan is paid off. With a secured card, you can use up to your credit limit anytime — though doing so will increase your credit utilization and hurt your credit until the balance is low again.
Self offers a related secured credit card
Self also offers a Visa credit card secured by money you have paid on your Self loan account. To qualify:
You must have made at least $100 worth of payments on your credit-builder loan.

Your account must be in good standing.

Your last three payments must have been made on time.
There's no hard credit inquiry, and — like the loan — the secured card reports your payments to the three major credit bureaus.
That gives you two types of credit: revolving (the credit card) and installment (the loan). That could help build credit faster because the scoring formulas reward consumers for handling different types of credit responsibly.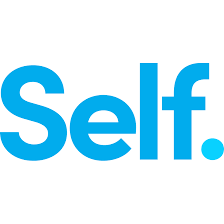 NerdWallet partners with Self to help you build credit for the things that matter - no credit score needed to get started.
Self loan fees and penalties
Payments 15 days late or more incur a fee of up to 5% of the scheduled monthly payment. Payments that are 30 days or more past the due date will be reported to the credit bureaus, likely damaging your score.
If the account continues to be late, it will eventually be closed and the loan will be reported as "defaulted" on your credit reports. You get the loan deposit amount, minus the fees and amount you owed when the account closed. A default also damages your credit.
Know how your credit is scored
See your free score and the factors that influence it, plus insights into ways to keep building.