How to Sell Clothes Online
It's important to select the right marketplace and set the stage for your photos.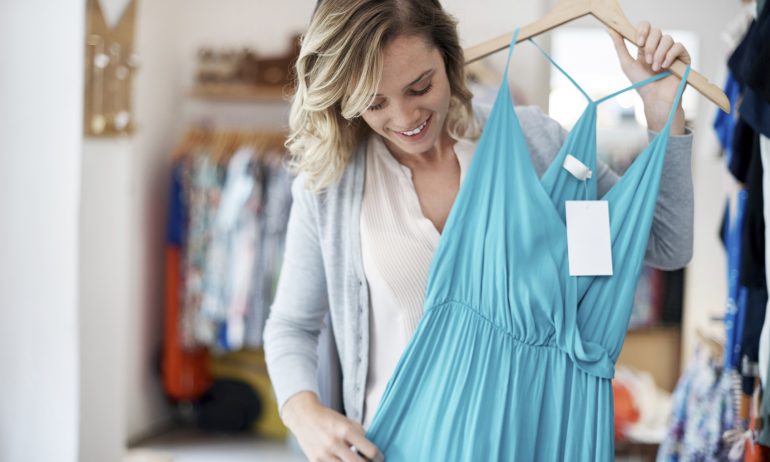 Many or all of the products featured here are from our partners who compensate us. This may influence which products we write about and where and how the product appears on a page. However, this does not influence our evaluations. Our opinions are our own. Here is a list of our partners and here's how we make money.
Selling your clothes online can be an easy way to make some extra cash — if you have buyers. Before putting that Coach bag or J. Crew dress up for sale, read these tips to help you get the most money for your goods.
Each site caters to a slightly different market. The RealReal, for example, specializes in luxury merchandise — think Prada, Gucci, Chanel and Burberry. ThredUP, on the other hand, takes everything from Old Navy to Kate Spade New York.
Certain brands perform better than others, says Samantha Blumenthal, a ThredUP spokesperson. "Old Navy is really popular on [our] site, but you're not going to get that much back for it, to be honest," she says. But Lululemon and Nike "fly off the digital shelf," and for a good price.
Track all the money you make
See the ins and outs of your cash, cards, and bank accounts at a glance.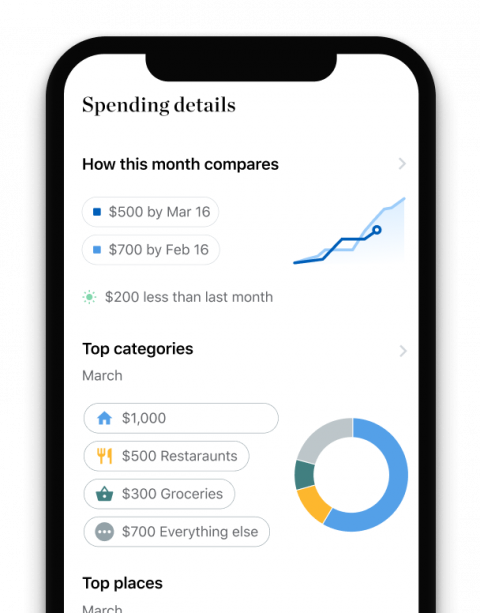 2. Freshen up your merchandise
Stained and wrinkled clothing doesn't sell well, so wash or dry clean your items before putting them on the market. Polish hardware on shoes and handbags and buff away any scuff marks.
"Treat it like you're giving these items to your best friend," Jacob says. "You would want her to receive it in the best condition possible."
Also, be mindful when you package your items. Fold clothing neatly and keep leather purses clear of stiletto heels, which could easily damage the bag in shipping, she says.
High-quality pictures help your items stand out in a sea of dimly lit iPhone snapshots. But you don't need a photography studio to move your merchandise. You just need to turn up the lights.
Pull quote: "High-quality pictures help your items stand out in a sea of dimly lit iPhone snapshots."
"Lay your piece of clothing down on a flat, plain surface and point a few extra lamps at various angles to remove any shadows or dullness," says Phil Azzi, a web developer who also started an online store that sells bracelets, scarves and other accessories. Don't have a plain surface? A solid-colored bedspread or blanket will work in a pinch.
Some consignment sites will take the photos and write the descriptions for you; all you need to do is send in your items. Such sites often also handle pricing, though, so you have less say in how much your items are worth.
4. Write an honest description
Tell prospective buyers everything they need to know about the item you're selling. Give basic details on size, brand and condition, as well as more nuanced details. Does a pair of jeans sit low on the hips? Is the fabric heavy or stretchy? List those details in your product description.
Well-loved items likely have a scuff or scratch. Presenting any defects upfront will preserve your reputation and seller rating, which are everything in some consignment circles.
Consignment shoppers are looking for a deal, so try to give them one, says Karis Renee, who has sold clothes, jewelry and accessories on Poshmark for five years.
A little competitive research will help you find the sweet spot — not too high, not too low — when pricing your merchandise. "I do a quick Google search to see if I can find it for sale online," she says. "If it's still at a store, there is no point in someone purchasing it from me for the same price."
If your merchandise doesn't move, try dropping the price. Renee suggests reducing an item $5 for every month it doesn't sell.
Not ready to mark down your item? Revamp your photo and description.
Renee listed a pair of jeans for $100 — admittedly a tough sell — and they sat in her Poshmark store for months. So she reshot her photos using natural light and added a collage of detail shots to show off the garment's character. The jeans sold within a week for the full asking price.