Smart Money Podcast: How the Nerds Do It: How a Travel Nerd Books a Trip
Many or all of the products featured here are from our partners who compensate us. This influences which products we write about and where and how the product appears on a page. However, this does not influence our evaluations. Our opinions are our own. Here is a list of our partners and here's how we make money.
Welcome to NerdWallet's Smart Money podcast, where we answer your real-world money questions.
This week is another episode of our series "How the Nerds Do It," where we talk with Nerds about how they personally tackled the issues they write about every day. In this episode we talk with travel Nerd Sam Kemmis on how he goes about booking travel for himself.
Check out this episode on any of these platforms:
Before you build a budget
NerdWallet breaks down your spending and shows you ways to save.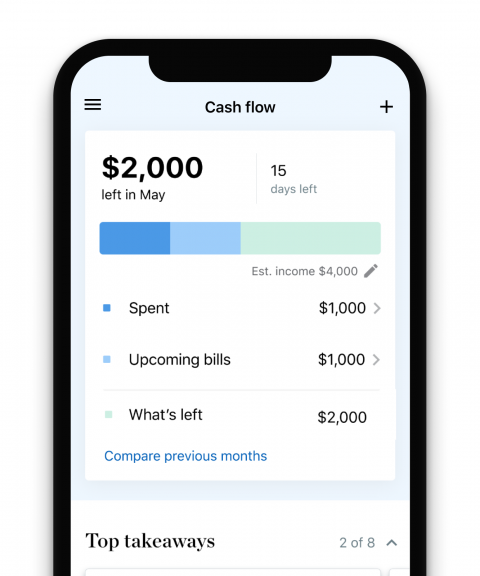 Travel Nerd Sam Kemmis was preparing for a 14-hour flight when everything changed: He was upgraded. And while for most of us this might be a fun surprise, for Sam, it set him on a course of learning all about travel points, rewards and how to travel better for less.
When Sam starts booking a trip, he usually starts with either a deal, a points or miles strategy or a specific plan. While it's not always possible to travel this way, Sam says that going into planning a vacation without a specific itinerary can help you get a better deal since you can choose flights based on affordability rather than a specific date or destination.
Sam also doles out some great advice for those looking to book travel: Airline status is great, but hotel status isn't really worth the hype; spend your points — don't hoard them; and try to get an above-average value for your miles.
Use your points wisely: Try to get above average value from your points and miles, but don't become obsessive.

Know your tools: Use Google Flights to get a big-picture sense of what prices look like, then dig in and compare with miles.

Follow the deals: Don't just hope the deals will magically appear where and when you want to travel.
More about travel on NerdWallet:
Alana Benson: Welcome to the NerdWallet Smart Money podcast. I'm NerdWallet investing writer Alana Benson. This episode, we're continuing our series called "How the Nerds Do It," where we talk with our Nerds about how they personally tackle the issues they write about every day. This week we're talking with NerdWallet travel writer, Sam Kemmis. Sam is going to talk with us about how he got started in the points game, how he finds great deals and his favorite travel secrets for travel Nerds in the making. Hey, Sam. Thanks for being on.
Sam Kemmis: Hey, Alana. Great to be here.
Alana Benson: All right, so tell us about your history with travel. How did you get interested in points? Rewards? What is the origin story of your journey with travel rewards?
Sam Kemmis: Yeah, totally. I'll do the quick origin story. I won't do the full superhero movie background. The basic story is I was taking a flight to Bangkok on Emirates flying through Dubai and I randomly got upgraded on my Seattle to Dubai leg. I got upgraded to business class, and it was one of the best experiences of my life. I went from dreading this 14-hour flight to having a great time at the front of the plane, and I came out of it being like, "How do I do that again?" And I knew that points and miles were a thing and I get into things by my nature, and so I got really into figuring out points and miles. I also, around that time — this was about five, six years ago — got a remote job, and this was before everybody had a remote job, so I decided to give up my apartment and travel full time. So I really wanted to minimize my spending while I was traveling, and points and miles were a big part of that.
Alana Benson: I've actually never been upgraded on a flight before.
Sam Kemmis: You're lucky.
Alana Benson: I want that experience. I want that moment, and I've never had it. I might have to learn from you.
Sam Kemmis: Well, but the problem is you could never go back. Once you've been up there, then you know, and then it always feels somewhat inhumane to be in a regular economy seat. But yeah, it's worth doing at some point in your life, but you might as well wait.
Alana Benson: Yeah. I can see how you could get really used to it. I'm getting married and then we're planning our honeymoon. We're going to go to Greece for a couple of weeks. I'm going to be looking at your tips and then trying to personally plug them in. Say you're getting ready for a big trip, or if you wanted to help me plan my honeymoon, where should we start the process?
Sam Kemmis: How I usually go about it is I usually say, "I want to go somewhere this fall," and then what I do, I either look around for deals using points and miles; I look at blogs or forums; or I look for a cheap flight using cash. And I might use a site like Secret Flying or Scott's Cheap Flights or something like that.
Alana Benson: Secret Flying and Scott's Cheap Flights, those are ones that I've never heard of and I imagine probably many of our listeners have never heard of as well. Can you explain what exactly those are?
Sam Kemmis: Yeah, so Scott's Cheap Flights is a travel newsletter and they do lots of things, but what it started with was this guy Scott and he sent out a list anytime there was a really great deal on a flight. So he'd be like, "Hey, you can fly from New York to Athens for 300 bucks right now," or whatever. And then he built that out and has a whole team. But you can basically put in your home airport, and they'll let you know when there's a really good deal from your home airport.
Sam Kemmis: Secret Flying is basically a website version of that. I like it because it's garage style. There are no frills to it. But you can just go and see what good deals are out there right now. But the trick is you don't get to say, "Hey, I want to go to London September 18th through 23rd. What are the deals?" It's the inverse of that. It's like, "Here are the deals. Do you want to take one of them?"
Alana Benson: So it helps if you don't start with a more strict itinerary in mind. If you're like, "I want to go somewhere at roughly this time," that might be a better strategy?
Sam Kemmis: If you're maximizing for finding deals, that's definitely the best way to do it, but that's not how most people travel, and your honeymoon is a really good example of that. Very few people are going to say, "For my honeymoon, I want to go somewhere cheap at some time, and we'll just see." I mean, that's totally how I would do it, but I'm a freak. That's not how most people will. If you have a specific plan in mind, my recommendation is just to use Google Flights for the flight side of it to get a snapshot view of what days might be cheapest to fly. The reason I like Google Flights is it's super fast. You can look at several dates very quickly and filter and sort however you want and get a snapshot of like, "OK, if we leave on this Tuesday, it's going to be several hundred bucks cheaper than if we leave on the Saturday," or whatever.
So that's usually my starting place. I use Google Flights. I see what days roughly are cheapest for when I want to fly, and then I'll compare those days using my points and miles. So I'll be like, "I would be flying on this Saturday to this Tuesday, then let me go look at American Airlines to use my American Airlines miles and see roughly how many miles it would cost to fly on those days." And then I just do a little comparison shopping to be like, "Should I pay cash? Should I use points and miles? What should I do?"
Alana Benson: That's really interesting because I don't think I would ever take that approach. So you find the dates that might be the cheapest and then do you go to an airline that you have miles on, or are you looking at any airline?
Sam Kemmis: Yeah, it depends, but mostly I'll go to an airline that I have miles on, but I have miles on most airlines. But let's say you only had miles with Alaska or something. I would go to Alaska and check the availability for those dates. It gets a little more interesting and spicy if you have credit card miles or points because those can often transfer to lots of different airlines. So then it can get wild because then it's like, "OK, I could transfer to these 10 different airlines." Are you going to check every single one of those before you transfer the miles? And that's when we get really deep into the game.
Alana Benson: We're right at the beginning of this process and already it seems like a pretty big time commitment. If you're going to book a pretty big trip, roughly how much time do you think you spend on looking for a good deal and planning it out just with booking the flights or booking hotels as a time commitment?
Sam Kemmis: That's a great question and I think one that's often overlooked when people are talking about this stuff. For me, the time commitment is pretty big, in part because I just like this stuff. It's part of my job, so I'm learning something every time I do it and I'm gathering more information. But if it's not your job or not your hobby, then I think it's really smart to think about this time tradeoff. You could spend 20 hours finding the absolute best deal, but you have to ask yourself, "Are my 20 hours worth the incremental savings that I would make finding that deal?" And everyone's going to have a different cutoff there.
For some people, spending more than an hour looking for flights is just absolutely not going to be worth it from a financial perspective and a mental health perspective. Some people just hate doing that sort of thing. So it totally depends on the itinerary and everything for me, but I could spend, I don't know, five hours on a big trip maybe comparison shopping. I'm also going to be tracking the prices over time and everything. So it's hard to say exactly, but I strongly encourage most normal people to not get lost in the worm hole of finding the perfect flight.
Alana Benson: Yeah, I could see myself going down the rabbit hole. But I've got another question. So how do you leverage points versus dollars? I think this is something that's really confusing for a lot of folks who are new to the travel rewards game.
Sam Kemmis: It's the big question and it's a lot of what I spend my time doing, is trying to figure out how much are Alaska miles worth, how much are Hyatt points worth, that sort of thing. Because what we really want to be able to do is say, "OK, this flight either costs 300 bucks or it costs 30,000 Delta miles. Which one is a better deal?" And so a little plug, if you want an answer to that, you can just search for, "What are Delta miles worth?" And probably my article is going to be on the top of there along with a little calculator that lets you compare it to the cash price. So go check out NerdWallet's airline and hotel point valuations.
The short answer is you should just do a little research. Jot down the price with cash. Jot down the price using miles. And then go check how much the points or miles are worth and do the math. And just make sure you're getting roughly the same value or above average for your points and miles booking, if that makes sense. You don't need to get the absolute most value from your points and miles, but you want to make sure you're not getting fleeced.
Alana Benson: Yeah. And it just seems like this goes back to what we were saying about the time commitment. You can do this in a way where you are getting the top bullet points of, is this a good value? Is this not? Or you can really go down the rabbit hole.
Sam Kemmis: It's also easy to go down the rabbit hole of getting the most value by booking first and business class fares, because a first class ticket across the globe can cost $10,000 or something like that. So often using points or miles to book that instead, you're like, "Oh, I'm getting three cents per mile," which is a great deal, but you got to ask yourself, would you spend $10,000 on a flight? And if not, does it make sense to spend the miles?
Alana Benson: Can you tell us about a trip that you did really well in terms of travel rewards and maybe one where that didn't go so well?
Sam Kemmis: Yes. You only ever hear about the good ones. One good one was my last big trip before COVID. I did a big birthday trip for my partner where we flew to London to visit some friends and then we went to Mexico, and it was a combination of using points and miles for the airfare and hotels. And I had this weird luxury travel subscription service called Inspirato that I had joined that I was trying out, which in general was a mess and I had all sorts of issues with, but for this trip it worked perfectly because it basically let me stay at super high-end places in London and in Cabo, and then I got to fill in the blanks using points and miles. So that was fun and everything worked perfectly for that one. For a not so well one, man, I've been planning this trip to Peru to do a meditation retreat that was supposed to be in May 2020 and I booked a flight using Alaska miles.
But to do that on LATAM — their partner that you can use Alaska miles on — you have to call them and it's a huge pain in the butt. And every time I call them, the people on the other end don't really know how to do it and I end up waiting on hold or whatever. So, anyway, I booked this flight to Peru for May 2020. Obviously, had to cancel that and rebook, and I've canceled and rebooked that five times now because of COVID.
Sam Kemmis: And I have to get on the phone and do the same thing. And at this point I'm an expert at how the program works and I have to walk the person on the other end of the phone through how to do it. But I have it booked for this September and October and I'm fingers crossed.
Alana Benson: I really hope that that works out for you. But I could totally see how when you book on points or miles and then you have to go to cancel or you have to go to rebook something, and then dealing with customer service folks who maybe aren't even as familiar with the process as you are, could get very frustrating.
Sam Kemmis: Often it's very easy and you can do it all online and it's part of why I like using points and miles, but when it goes wrong, it really goes wrong.
Alana Benson: Oh, definitely. So now I want to get into some things that non-Nerds might want to know from you. So what's a good travel secret that you've learned from your time writing about travel rewards?
Sam Kemmis: Buying egg salad sandwiches at 7-Elevens in Japan. Just kidding. That's what I told Sean last time I was on the podcast, and he didn't believe me. But the egg salad sandwiches at 7-Eleven in Japan are the best, that's true. I would say something actually useful that I've learned doing this is there's airline elite status and hotel elite status that have names like platinum and diamond and that sort of thing. And I went into it thinking that those were basically on equal footing and that they both offered perks at roughly the same rate and all of that sort of thing, but what I found is that airline elite status is really great.
It offers lots of real perks like getting upgraded and lots of extra miles whereas hotel elite status for the most part is pretty underwhelming. It maybe gives you a few extra points. You maybe occasionally get upgraded to a suite. To me, getting upgraded to a suite at a hotel is not nearly as important as getting upgraded to first class on a flight. The comfort difference for me is not on par at all. So yeah, I think if I went back and told myself something, it would be, "Don't worry so much about hotel elite status. Focus on airline elite status."
Alana Benson: That makes so much sense too, because I am thinking about this really long flight that I have coming up. If you're in a regular hotel room versus a really nice hotel room, you're still probably going to sleep a similar way, but you are not going to sleep the same on an economy ticket on an airline versus a first class ticket.
Alana Benson: So I know we give a lot of advice on our website and in our content, but is there any typical NerdWallet advice or tips that we give that you ignore?
Sam Kemmis: Oh, all the tough questions here, Alana, because yes, there absolutely are. One that I've been thinking about recently is one of my big pieces of advice and NerdWallet's big piece of advice in general is to not hoard your points and miles — to spend your points and miles rather than just collect a big stash of them. And this is for lots of reasons, but one of them is that they devalue over time in general. I guess dollars do, too, as we're all aware now, but the devaluation can happen really suddenly and it's basically just up to the company how they want to do it. So it's usually not a great financial move to have a million points sitting in your account not doing anything.
But, during the pandemic, I have saved up a ton of points and miles and barely spent any of them so it's been my mission for the last two years to spend more than I earn on points and miles. But I totally haven't been living up to that. Another one is that we've really been highlighting how Airbnbs are not as financially advantageous compared to hotels, as a lot of people think — Airbnbs and other vacation rentals. I wrote an article recently about how Airbnb just isn't as good as it used to be, and that people haven't quite realized that yet. But I still find myself in situations all the time where I just need to book an Airbnb because I can't find a hotel option that's at all reasonable.
Alana Benson: So are you saying that hotels might even be less expensive than Airbnbs in some cases?
Sam Kemmis: In lots of cases, yeah. And part of that is just, it's a lot. Well, you can use points with hotels, which you can't with Airbnbs, but also there's just all of these hidden fees with Airbnbs now like cleaning fees and service fees and lots of other fees that are really hard to compare against each other because Airbnb basically has a monopoly. So, unlike a hotel, which they're all competing with each other and in search results and everything like that, Airbnb is basically just competing with itself and so the consumer's really starting to hurt from that monopoly.
Alana Benson: That's great advice. I will definitely take that. What are your takeaway tips?
Sam Kemmis: One, just try to get above average value from your points and miles, but don't get obsessive about it. Don't try to find the absolute best use of your points and miles. If it gives you good value, go ahead and book it. Another one, use Google Flights to get a big-picture sense of what the prices are like, and then dig in from there to compare. Maybe even use other search engines or using points and miles. And, finally, follow the deals. Don't just hope that deals will magically appear where and when you want to travel, but find good deals and then decide to travel to those places at those times.
Alana Benson: Thank you so much, Sam. We really appreciate you talking with us today.
Sam Kemmis: I'm so happy to be here.
Alana Benson: And that's all we have for this episode. Do you have a money question of your own? Turn to the Nerds and call or text us your questions at 901-730-6373. That's 901-730-NERD. You can also email us at [email protected]. Also, visit nerdwallet.com/podcast for more info on this episode. And remember to follow, rate and review us wherever you're getting this podcast.
And here's our brief disclaimer thoughtfully crafted by NerdWallet's legal team. Your questions are answered by knowledgeable and talented finance writers, but we are not financial or investment advisors. This Nerdy info is provided for general educational and entertainment purposes and may not apply to your specific circumstances. And with that said, until next time, turn to the Nerds.