The Smartest Way to Use Gift Cards
Be savvy about using cards you like so you get the best value, and know options for cards that aren't a good fit.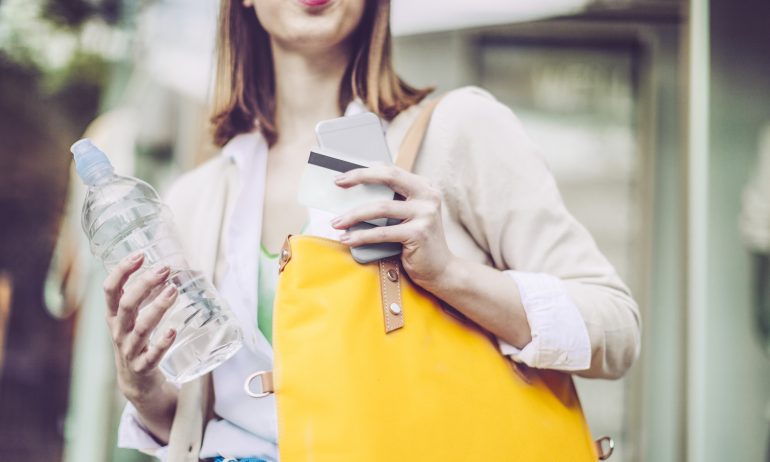 Many or all of the products featured here are from our partners who compensate us. This influences which products we write about and where and how the product appears on a page. However, this does not influence our evaluations. Our opinions are our own. Here is a list of our partners and here's how we make money.
If you received a gift card over the holidays, chances are you're happy about it. After all, what's not to like? Gift cards allow recipients to buy stuff without taking money out of their pocket — at least in theory.
But gift cards can be a mixed blessing. Forget you have one and it can sit in your drawer, unused, for ages. Receive one for a store you don't care for and you may find yourself buying things you'd really rather not. Or maybe you'll overspend and find yourself using that $20 Pottery Barn gift card for a $50 lampshade you don't really need.
Here are ways to make sure your gift cards stay a blessing — not a curse.
Spend it sooner rather than later
If you intend to use your gift card, it's better to act fast. Stores may go out of business, may not honor outstanding gift cards after filing for bankruptcy or may close their only location near you.
"

Nearly $1 billion in gift cards went unused in 2015, according to CEB Tower.

"
That's especially true as consumer shopping patterns continue to shift and brick-and-mortar retailers shut their doors — 2017 saw retail giants including J.C. Penney and Macy's announce the closure of stores nationwide.
And the quicker you use a gift card, the less likely you are to forget about it. Nearly $1 billion in gift cards went unused in 2015, according to consulting company CEB Tower. That's a significant sum of money left on the table.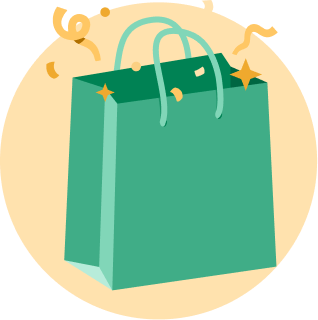 Shopping online just got nerdier
Let NerdWallet find the coupons, promo codes, and rewards every time you checkout.
Don't want to spend? Regift, resell or donate
If you receive a gift card for a store with no nearby location, or one that you simply have no interest in visiting, you can get rid of the card by regifting, reselling or donating.
"It's important to do an honest assessment right from the beginning and think, 'Am I really going to use this or is this a stretch?'" says Shelley Hunter, spokeswoman for Giftcards.com, a website that sells gift cards.
Find a friend or family member who will appreciate your unwanted present. And if you can't, sell it to somebody else. Sites like Raise.com or Cardpool.com allow users to resell gift cards online. Though you likely won't get the full value of the card back — the cash you get can range from 60% to more than 90% of the original amount — Hunter says it'll be worth it if you weren't going to spend it anyway. You're likely to get closer to the full value for stores that have nationwide footprints and sell a wide variety of merchandise, such as Target or Walmart, Hunter says.
"

Consider donating your gift card to a local school, after-school program or homeless shelter.

"
Or consider donating your gift card to a local school, after-school program or homeless shelter.
Avoid overspending — and underspending
A study by payments technology company First Data found that 75% of consumers overspend the value of their gift card by an average of $38. That's not necessarily a bad thing — a gift card can bring down the amount you spend on something you wanted but couldn't afford otherwise.
Beware of "gift card creep," however — spending excessively on something you didn't really want, just because the card makes it relatively affordable. Plan ahead of time, and ask yourself whether you truly value the item. To get the best deal, you should also look around for coupons and shop when the retailer is having a promotion.
What if you've come close to your gift card limit and have a small amount left on your card? Certain states require retailers to exchange the value of the card for cash if it falls below a threshold. Though the threshold is $5 for many states that follow this policy, it ranges from $1 in Vermont and Rhode Island to $10 in California. Some stores may also have policies in place to refund low values for cash, regardless of which state they're in.
Gift cards can be a burden if you feel forced to spend money on things you won't ever use. But they can also push you to try new things.
"You're not giving a gift, you're giving the gift of an experience," Hunter says of presenting somebody with the store vouchers. So go out on a limb — try that new local restaurant, take the cooking class or browse through that clothing store you've been meaning to check out. You might find that your gift card brings more value to you than its worth in dollars and cents.