Smart Money Podcast: Saving, Budgeting and Travel
Many or all of the products featured here are from our partners who compensate us. This influences which products we write about and where and how the product appears on a page. However, this does not influence our evaluations. Our opinions are our own. Here is a list of our partners and here's how we make money.
Welcome to NerdWallet's Smart Money podcast, where we answer your real-world money questions — in 15 minutes or less.
In this week's episode, we're talking about some of the financial issues surrounding the pandemic, including what people need to know about emergency savings, budgeting and travel in the months ahead.
Know where every dollar goes
Find ways to spend more on the things you love, and less on the things you don't.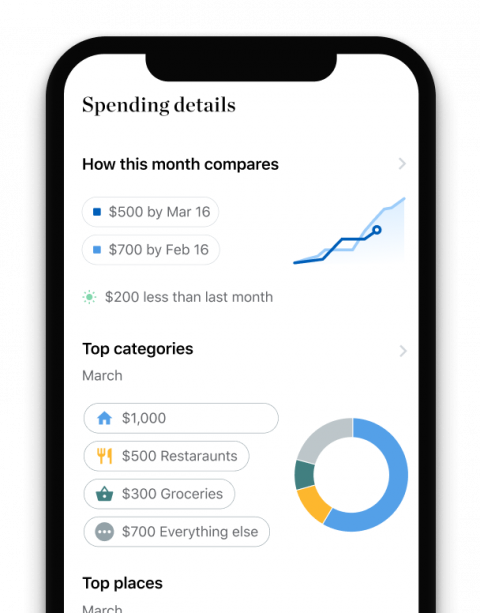 The value of emergency funds and the 50/30/20 budget have never been more apparent as unemployment skyrockets. If you still have a job, consider boosting your savings to help you cope with the tough economy ahead.
The 50/30/20 budget recommends limiting your essential, "must have" expenses — shelter, utilities, food, transportation, insurance and minimum loan payments — to 50% of your after-tax pay. Wants should comprise 30% and you can devote 20% to debt repayment and savings. If your income drops or stops, you can reduce the wants category quickly to help make ends meet.
Prioritize paying those essential expenses and contact your lenders to ask about hardship programs if you're having trouble paying your bills. NerdWallet's COVID-19 guide can point you to resources that may help.
If you're still able to pay your debts and have good credit, you may be able to benefit from one of the pandemic's side effects: lower interest rates. Consider 0% balance transfer offers from credit cards or a low-rate personal loan as options to help you pay less interest and get your debt paid off faster.
Travel will remain unpredictable for a while with events and flights continuing to be canceled. If you must book travel, wait as long as possible and use a credit card that includes travel protections, such as trip insurance. If you must cancel a trip, first try to do so online. If that doesn't work, wait until about 72 hours before the flight to call the airline and be prepared to wait on hold for an hour or more. Airlines are overwhelmed right now and are prioritizing customers whose flights leave in the next three days.
If you are struggling, contact your lenders and credit card issuers. Financial companies are offering more hardship options and you may be able to skip or reduce payments without hurting your credit.
Consider a balance transfer card or a personal loan if you can pay your debt but want to take advantage of lower rates.
Wait as long as possible to book future travel. Use a credit card that offers travel protections and consider getting travel insurance.
More about savings, budgeting and travel on NerdWallet: