How to Factor Fixed Expenses Into Your Budget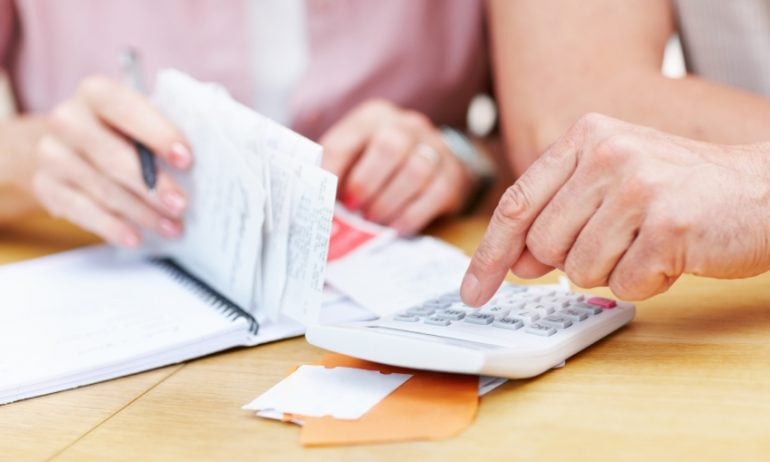 Many or all of the products featured here are from our partners who compensate us. This influences which products we write about and where and how the product appears on a page. However, this does not influence our evaluations. Our opinions are our own. Here is a list of our partners and here's how we make money.
Fixed expenses are regularly occurring costs that generally don't change in dollar amount. The term is frequently contrasted with "variable expenses," which are less predictable costs like clothing purchases or eating out. Fixed expenses may be month-to-month or yearly charges like rent or mortgage payments, insurance, car payments and utilities like phone and cable bills.
Some people use the terms "fixed expense" and "needs" interchangeably; however, not all fixed expenses are necessities. For example, fixed expenses can also include paid memberships and subscription services like Amazon Prime.
Because these are repeat costs, they are usually easier to factor into your budget than variable expenses. This makes fixed expenses good candidates for automatic bill payments as well.
How to track fixed expenses
Fixed expenses are simple to spot once you know what to look for. However, you might not know how much money you're putting toward them collectively, and if that amount fits into your budget. Track your spending by using a spreadsheet or app, or by looking at your bank statement. Many budgeting apps and bank websites will highlight your recurring expenses or break down your transaction history by category. Then you can tally your fixed costs to see what portion of your monthly income goes to them, and how much is left for other expenses.
Refine your budget and save
How much should you spend on fixed expenses? That depends on how they're classified and what you're comfortable with. To avoid spending more than you earn, we recommend sticking to the 50/30/20 budget. Expenses like rent fall into the "needs" bucket, which should consume about 50% of your income. Allocate about 30% of your income toward "wants" like an HBO subscription or gym membership, and 20% toward savings and debt payments.
The term "fixed expense" can be somewhat misleading. Just because an expense is fixed doesn't mean there's no wiggle room. You still have the power to negotiate prices and explore alternatives in certain cases. For example, you might be able to lower your cable bill, save on car insurance or refinance your student loans. If you're spending more on fixed expenses than you prefer, consider canceling the services you don't need and revisiting the ones you do.