What Is a Union and How Does a Union Work?
A union is a group of workers who join together to negotiate pay, benefits, scheduling and other workplace policies and conditions.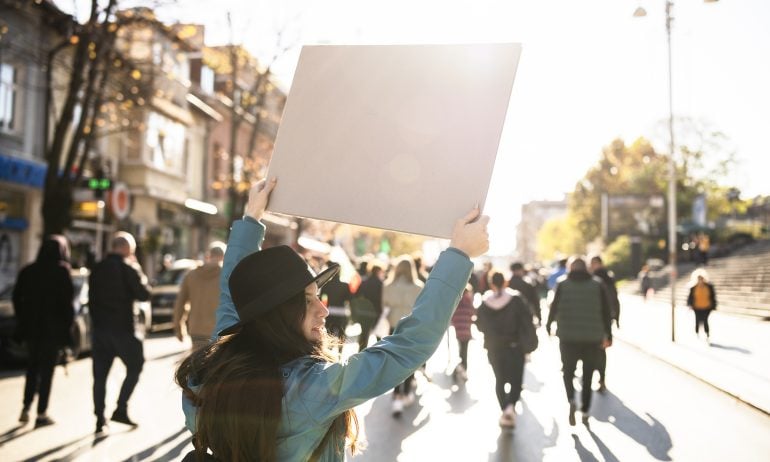 Many or all of the products featured here are from our partners who compensate us. This influences which products we write about and where and how the product appears on a page. However, this does not influence our evaluations. Our opinions are our own. Here is a list of our partners and here's how we make money.
A union is a group of workers who join together to negotiate with an employer over pay, benefits, scheduling, and other workplace policies and conditions. The process of negotiating with an employer as a unified entity is known as collective bargaining, and it gives workers some power to set the terms of their employment.
About 14.3 million workers are part of a union, according to the most recent data from the Bureau of Labor Statistics. And interest in unionizing appears to be increasing, in part because of recent successes.
On the heels of a major strike by the United Auto Workers that ended with a robust improvement to workers' pay and other conditions, the union is now organizing non-union workers from a dozen other auto manufacturers to join their ranks.
Nerd out on investing news
A NerdWallet account is the smartest way to see the latest financial news and what it means for your wallet.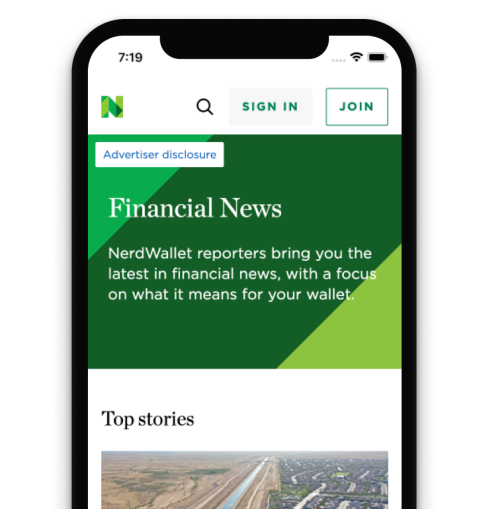 A group of workers interested in bargaining collectively with their employer can organize a new, independent union or join an existing union. After a group agrees to unionize, the union can negotiate a collective bargaining agreement — a legally binding contract between the union and employer.
To form a union, workers must take a couple of official steps to both show interest in forming a union and gain that recognition from their employer. Here's how they can do that.
Voluntary recognition. A majority of employees can sign union authorization cards, which are forms that record a person's interest in a union. At that point, workers can request recognition as a union from the employer, and the employer can voluntarily do so.
A majority vote in an election. If the employer doesn't voluntarily recognize the union, but at least 30% of employees sign union authorization cards, the employees can file a petition for an election conducted by a labor agency such as the National Labor Relations Board (NLRB), which is tasked with protecting workers' rights to collective bargaining.
If the majority of employees vote to unionize, the labor agency will certify the group as a union. Then the employer is required to bargain with the union in good faith.
The NLRB conducted 1,363 elections in 2022, according to the agency's records. Unions won 1,041 of those elections.
The size and scope of each union varies. For example, you may have seen the International Brotherhood of Teamsters in the news this year; it represents more than 1.2 million people in a wide array of occupations across the U.S., Canada and Puerto Rico, according to its website.
The Teamsters union represents 340,000 UPS workers, and over the summer it negotiated a deal with UPS after threatening a strike.
In a unionized workplace, union membership is optional. All workers covered by a collective bargaining agreement are known as a bargaining unit, and workers don't have to be union members to be part of the bargaining unit.
Nerd out on investing news
A NerdWallet account is the smartest way to see the latest financial news and what it means for your wallet.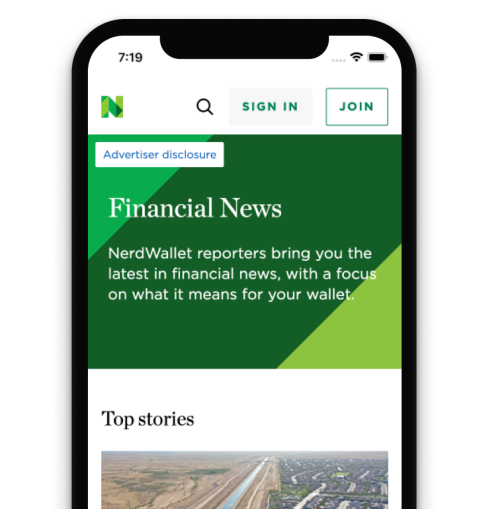 Union members pay dues, participate in union activities and agree to follow union rules. Dues are used to fund union operations, including paying staff, lobbying and supporting members during a strike.
Someone who opts out of union membership may still have to pay a portion of union dues to cover the cost of collective bargaining. However, in 26 states with "right-to-work" laws, workers can't be required to pay fees to a union as a condition of employment. Even then, those workers are still covered by the collective bargaining agreement.
An employer may work with multiple unions representing different bargaining units in its workforce. For example, public schools may have contracts with one union representing teachers and another representing clerical or janitorial staff.
A union's main purpose is negotiating a collective bargaining agreement. These contracts typically cover pay, benefits, time off, working conditions and worker protections.
Union members play a role in deciding what's included in a contract. They elect union representatives, vote on what changes to make when contracts are negotiated, and approve new agreements.
When contract talks stall because the union and the employer can't agree on terms, union members might vote to strike, meaning they refuse to work as a way to compel employers to agree to the union's demands.
What's covered in a union contract can vary by industry.
Changes in technology were at the root of the contract changes proposed by TV and film writers. The Writers Guild of America (WGA) — a union representing 11,500 screenwriters — went on strike for months this year in part to demand its contract address the impact streaming services have had on compensation and the potential threat artificial intelligence poses to creative professionals.
For unions with members who were on the front lines of the COVID-19 pandemic, understaffing and safety protocols have been a common concern. Those issues have compelled Starbucks workers to unionize at more than 330 U.S. stores since 2021.
In another example, a new contract that the Minnesota Nurses Association negotiated in 2022 gave nurses a say in setting staffing levels, requiring consensus between nurses and management before any staffing reductions take place.
Unions also have used collective bargaining agreements to make "common good" demands — proposals that would impact the community beyond the bargaining unit. For instance, Oakland, California, teachers went on strike in May to secure higher pay and a better schedule, as well as a commitment from the school district to provide support for unhoused students.
How many union workers are in the U.S.?
The Bureau of Labor Statistics report on union membership, released in January, found that the number of unionized workers increased by 273,000 from the previous year.
Despite the year-over-year increase, the percentage of U.S. workers who belong to a union is at a record low. In 2022, 10.1% of workers belonged to a union, down from 20.1% of workers in 1983, which is the earliest comparable data available from BLS.
The BLS report gives a current portrait of America's union workers:
About a third of federal, state and local government workers are part of a union. Just 6% of private sector workers are unionized.

Jobs with the highest unionization rates include protective services (34.6%), education (33.7%), utilities (19.6%) and construction (16.4%).

Black workers have higher unionization rates than white, Hispanic or Asian workers. In 2022, 11.6% of Black workers belonged to a union, compared to 10% of white workers, 8.8% of Hispanic workers and 8.3% of Asian workers.

While 14.3 million workers count themselves as union members, the number of workers represented by unions is actually 16 million. That's because 1.7 million people who don't affiliate with a union work in jobs that are covered by a union contract.
Get started with budget planning
Check your current spending across categories to see where you can save