Does Home Insurance Cover Theft?
Homeowners insurance covers theft that happens both inside and away from your home.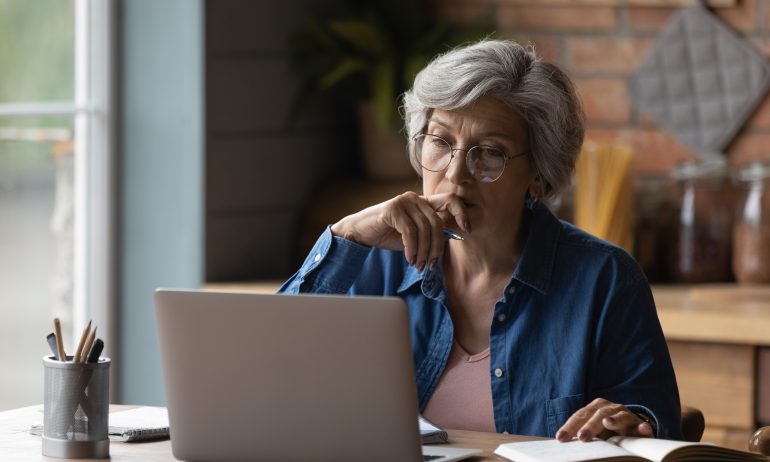 Many or all of the products featured here are from our partners who compensate us. This influences which products we write about and where and how the product appears on a page. However, this does not influence our evaluations. Our opinions are our own. Here is a list of our partners and here's how we make money.
Homeowners insurance generally covers theft both inside and away from your home.

High-value items like fine jewelry and fine art may be subject to coverage limits.

If you're a victim of theft, promptly file a claim with your insurance provider.
Theft can happen anywhere, at any time — someone can break into your home and steal a TV, take your purse from a car or swipe your laptop from a coffee shop. It's important to be prepared and know what your home insurance policy covers when it comes to theft.
Get home insurance quotes in minutes
Answer a few questions to see custom quotes and find the right policy for you.
Does homeowners insurance cover theft?
Most homeowners insurance policies cover theft. So if you're the victim of a robbery — either at home or on the go — your insurance policy can pay to replace your stolen items and repair any damage to your home. The exact amount you'll get back depends on your policy, what was stolen and what those items are worth.
When does home insurance cover theft?
Homeowners insurance typically covers theft when someone breaks into your home and steals your belongings. It also covers you if your belongings are stolen while you're away from home, like when you're at work, running errands or traveling. This coverage applies to you and any family members who live with you.
Theft generally falls under the personal property coverage portion of your policy. Personal property includes furniture, electronics, appliances, home decor, clothing, outdoor gear, exercise equipment, toys and games, musical instruments and more.
If you file a claim for theft, your insurance company will subtract your deductible from your payout. This is the amount you're required to pay out of pocket before coverage kicks in.
When deciding whether to file a claim, look at the value of the stolen items and compare it against your deductible. If the value of the stolen items is less than your deductible, it's probably not worth filing a claim since you won't receive a payout from your insurance company.
In addition to personal property coverage, other types of home insurance coverage can help if your home is burglarized.
Dwelling coverage can help pay for repairs if a burglar smashes a window, picks a lock, kicks in a door or otherwise damages your home.

Other structures coverage can help pay for repairs to structures on your property that aren't attached to your home, like a fence or a garden shed, if they're damaged during a break-in.

Loss of use coverage can help pay for a hotel or rental if your home is damaged to the point where it's temporarily unlivable.
When is theft not covered by home insurance?
Sometimes, your home insurance company might not cover theft. Here are a few scenarios where that might happen.
Your home is unoccupied for at least 60 days, and your policy has a vacancy clause that states it won't cover theft on vacant properties. (Learn more about vacant home insurance.)
Limitations on theft coverage
Most standard policies set your personal property coverage limit at 50% to 70% of your dwelling coverage. Dwelling coverage protects your home's physical structure if it's damaged or destroyed. So if your dwelling coverage limit is $100,000, your personal property coverage limit may be $50,000 to $70,000.
Beyond this, your policy may have additional sublimits for high-value items or items stolen while away from your home.
Sublimits for high-value items
Valuable items like jewelry and fine art often have lower coverage limits because they're more likely to be stolen. These high-value items often include:
Stamps and other collectibles.

Cash and other securities.
Say your home insurance company has a $1,000 coverage limit for jewelry. If your $3,000 engagement ring is stolen, you'd get back $1,000, minus your deductible.
If you have belongings with values that exceed your policy's sublimits, a standard policy could leave you underinsured. To ensure you're fully covered, consider adding scheduled personal property coverage to your policy. This will allow you to fully cover expensive items like fine art or a piece of heirloom jewelry.
Sublimits for items stolen at home vs. away from home
Many home insurance policies have different coverage limits for items stolen at home versus away from home.
For personal belongings stolen from your home, an insurance policy will cover up to the personal property limit, which is usually set at 50% to 70% of the policy's dwelling coverage limit.

For personal belongings stolen outside your home, an insurance policy will usually cover up to 10% of the personal property coverage limit.
For example, if your dwelling coverage limit is $100,000, your coverage limit for items stolen at home might be $50,000 to $70,000. But for items stolen away from home, the limit might be $5,000 to $7,000.
Additional coverage to consider
If your items are stolen or damaged during a burglary, the amount of money you get will depend on whether you have actual cash value or replacement cost value coverage.
Actual cash value vs. replacement cost value
Actual cash value (ACV) coverage pays the used value of belongings. It takes into account depreciation, which is how much an item decreases in value over time.
Suppose a laptop you bought two years ago for $1,000 is stolen. Because electronics lose value over time, the actual cash value of the laptop will be less than what you paid for it.
Replacement cost value (RCV) coverage pays the current price of a brand-new, similar item. Unlike actual cash value coverage, this doesn't take into account age or wear and tear. So if your laptop is stolen and you have RCV coverage, you might get enough money to buy a new one, up to the policy's limit and minus the deductible.
Many home insurance policies have actual cash value coverage for personal property. To get reimbursed for the full value of your items, you may need to buy replacement cost insurance instead.
How to file a home insurance claim after a theft
Follow these steps to file a home insurance claim for theft:
Call the police to report the theft. Make sure to get a copy of the police report. You may need it when filing an insurance claim.

Contact your insurance company to start the claims process. The insurance company may assign a claims adjuster to guide you through the process. The claims adjuster will determine how much coverage you're entitled to and help get your claim processed as quickly as possible.

Take photos of the damage and make a list of stolen items. Include as much detail as possible, such as the make and model of electronics or the estimated value of jewelry. A home inventory can make this process easier.

Provide documentation. Your insurance company may request a copy of the police report, receipts for stolen items and other relevant information needed to process your claim.
If your claim is approved, you'll receive your payout, minus your deductible. If you have RCV coverage, your company may initially pay out the ACV, then pay the difference after you've replaced the item and submitted a receipt.
Get more smart money moves – straight to your inbox
Sign up and we'll send you Nerdy articles about the money topics that matter most to you along with other ways to help you get more from your money.