When Life Insurance Companies May Reject a Claim
There are several possible reasons why a life insurance claim may end up being denied.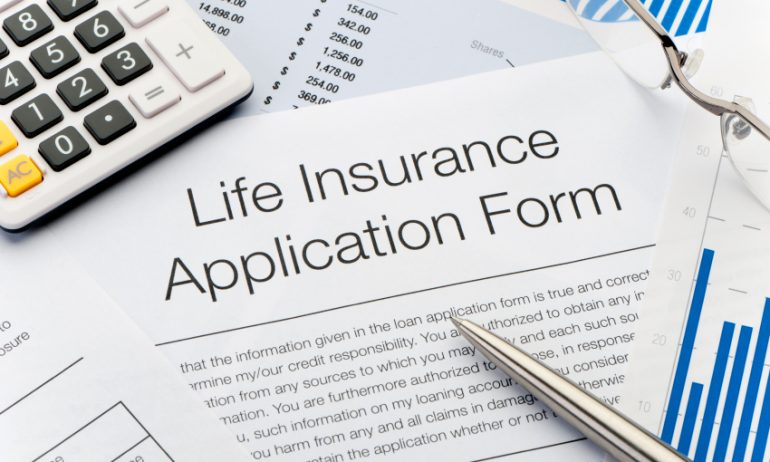 Many or all of the products featured here are from our partners who compensate us. This may influence which products we write about and where and how the product appears on a page. However, this does not influence our evaluations. Our opinions are our own. Here is a list of our partners and here's how we make money.
It's a nightmare scenario. After you die, your life insurer refuses to pay out, leaving your family without the financial security you planned to provide.
First of all, don't panic. This is rare. The total value of life insurance claims that insurers denied or delayed paying in 2013 was $435 million, just 0.7% of the $64 billion they paid in claims that year, according to data from the American Council of Life Insurers and the National Association of Insurance Commissioners. And insurers end up paying many of claims they initially dispute.
While it is rare for insurers to refuse to pay, there are steps you can take to help ensure your loved ones aren't left in the lurch.
Generally speaking, there are several reasons why insurers may not pay a life insurance claim, including:
Lapse of a policy because premiums weren't paid

Suicide within the first two years of the policy (after that, suicides are covered)

Death while committing a crime

Material misrepresentations on the life insurance application, if you die within the first two years of the policy
The last reason is the most common. A Los Angeles Times analysis of 2009 data found about two-thirds of disputed claims were for material misrepresentations, such as failure to disclose medical history details.
When you apply for life insurance, you answer questions about your health, family medical history, smoking, hobbies, finances and more. After issuing a policy, an insurer generally has a two-year contestability period in which it can rescind the policy for important information that you lied about or even mistakenly got wrong on the application. In these cases, the insurer refunds the premiums paid.
But life insurance companies generally don't look for misrepresentations unless there's a claim that triggers a red flag, notes a 2010 Yale Law Journal article, "Against Insurance Rescission," by Brian Barnes. Critics call this "post-claim underwriting." That means any mistake or deliberate lie on your application could come back to haunt your family if you die within the first two years of the policy. They would get the premiums back, but not the death benefit.
Insurers have denied claims and rescinded policies within the contestability period for reasons such as:
Not disclosing another life insurance policy

Incorrect answers put on an application by an insurance agent

Failing to mention treatment for minor ailments

Misrepresenting immigration status

Not mentioning smoking one cigarette a day.
In all but a few states, including Kansas, Missouri and Rhode Island, an insurer can deny a claim even if the misrepresentation wasn't related to the cause of death, according to the Yale Law Journal article. In one case, an insurance company rescinded the policy of a man who died in a swimming pool accident because he hadn't disclosed a heart condition on his application. Another company rescinded the policy of a man who died of stomach cancer because his application didn't mention previous treatment for hepatitis B. Courts upheld both decisions.
The reasons for rescinding a policy do, however, have to be "material," meaning directly related to the risk the insurer was assuming when it issued the policy, according to a 2010 paper in the American Bar Association's Tort Trial & Insurance Practice Law Journal. Some states, such as Oklahoma and Texas, allow a policy to be rescinded only if a misrepresentation was fraudulent, meaning deliberate rather than an innocent error, the Yale Law Journal article notes.
While courts sometimes overturn claim rejections based on misrepresentations in the application, heirs still have to pay lawyers to help settle the disputes.
There are several steps you can take to minimize the risk that your family's life insurance claim will be questioned or denied.
1. Don't lie on the life insurance application. It may be tempting to try to get away with not mentioning your long-gone smoking habit, previous treatment for depression or indulgence in hang gliding on a life insurance application. You might think you got away with it if your application is approved. But if you die within the first two years of the policy, the company may find out about the misrepresentation and rescind the policy, even if the lie had nothing to do with your death.
"Be truthful on the application," advises Ryan Andrew, an insurance agent in Richmond, Virginia. "You may be able to get away with an omission in the short term, but it may cost your loved ones in the end."
2. Carefully consider application questions. Life insurance applications can be long and complicated. You might be tempted to answer questions quickly, with little consideration. An oversight or misunderstanding could leave your family unprotected.
"Clients often rush through the medical questions," Andrew says, adding that several of his clients have neglected to mention smoking habits.
3. If you're unsure what a question means, ask. Michelle Morgan, an insurance agent in Livermore, California, reports that rescission isn't an issue for clients who are genuinely and honestly looking to protect their families.
"We write a lot of life insurance in my office, and this has never occurred," she says, adding that this is mostly because insurers generally put a lot of work into uncovering potential issues before issuing a policy.
4. Carefully review your application. After you or your insurance agent fill out an application, carefully read it over to ensure all answers are accurate before signing it.
Finally, if you're a beneficiary whose claim was rejected, consult a lawyer. Not every error on an insurance application holds up as a material misrepresentation that warrants rescinding a policy.
Find the right life insurance plan for you
Make sure you and your loved ones are covered - compare customized life insurance quotes from our partners.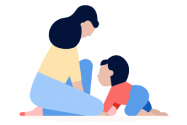 Aubrey Cohen is a former staff writer at NerdWallet, a personal finance website.
---
Get more smart money moves – straight to your inbox
Sign up and we'll send you Nerdy articles about the money topics that matter most to you along with other ways to help you get more from your money.