What Is Supplemental Life Insurance?
You can buy supplemental life insurance through work or a private insurer to expand coverage on an existing policy.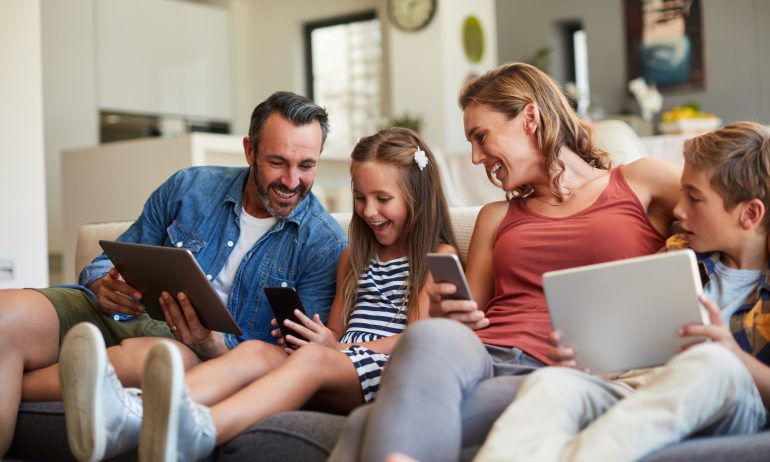 Many or all of the products featured here are from our partners who compensate us. This may influence which products we write about and where and how the product appears on a page. However, this does not influence our evaluations. Our opinions are our own. Here is a list of our partners and here's how we make money.
Supplemental life insurance adds an extra layer of coverage to an existing policy. Supplemental insurance can include:
You typically buy supplemental life insurance — sometimes called employee-paid or voluntary life insurance — from your employer. Policies are also available from private insurers.
Supplemental life insurance can be a useful add-on, particularly if health conditions make it tough for you to get enough coverage elsewhere. But be sure to compare policies and prices. In some cases, the benefits may not be worth the cost.
If you have , as many people do, it's natural to wonder why you'd want to pay for more coverage. Here are a few examples of when supplemental life insurance can come in handy:
Your basic life insurance policy isn't enough to support those who rely on your income.
You want additional coverage for specific costs, such as burial fees.
You need a portable life insurance policy that covers you regardless of where you work.
You need a specific type of coverage not included in your basic plan, such as supplemental life insurance for your spouse.
To decide , start with two questions:
Industry professionals suggest your life insurance coverage should be from 5 to 20 times your annual income, depending on your circumstances. But no simple rule of thumb is likely to reflect your unique situation.
The amount of supplemental life insurance you need, if any, depends on the costs you're responsible for. Here are a few scenarios that might call for more coverage.
If your employer offers supplemental life insurance, you can buy it in addition to the basic coverage your company provides.
Basic life insurance policies are typically free and cover one or two times your annual salary. Your employer pays the premiums.
Supplemental life insurance policies have higher coverage limits, but you typically pay the premiums.
In general, only full-time employees or those who work a minimum number of hours are eligible for supplemental life insurance policies. Companies typically require you to hold a valid basic life insurance policy to be eligible for supplemental coverage.
Most supplemental life insurance policies through work are , and coverage is conditional on your employment. However, depending on the policy's "portability," you may be able to convert your group life insurance to a personal policy and take it with you when you leave.
Here are the four main types of supplemental life insurance offered through employers:
Employers often require you to buy a supplemental policy for yourself before being eligible for supplemental spouse or child life insurance.
Supplemental employee life insurance policies offer more coverage than basic plans, up to a limit that varies by company. Maximums typically range from $250,000 to $500,000, but can reach several million dollars. In some cases, managers or high-level executives have access to higher amounts than rank-and-file employees.
For a spouse or child, limits are generally lower. Typical maximums might be $10,000 to $40,000 for a child and $45,000 to $500,000 for a spouse.
Unlike many policies from private insurers, supplemental life insurance through your employer may allow you to increase or decrease coverage amounts at certain times, such as an open enrollment window.
Be aware that when you have a supplemental life insurance policy through work, your death benefit may automatically decline when you reach a specific age, such as 70 or 75. If this occurs, you pay only a percentage of the premiums to match the lower death benefit.
You typically qualify for basic life insurance policies through work regardless of your age or medical history. For supplemental life insurance, however, companies guarantee acceptance only up to a set coverage amount, such as $100,000 or $1 million.
To buy more than that amount, you may need to complete a medical exam or prove you're not a risk to insure. Your company may offer guaranteed coverage only during open enrollment windows.
The open market offers a greater choice of supplemental life insurance products than workplace plans.
Here are a few examples of what a supplemental insurance policy might look like on the open market:
In general, supplemental term and permanent life insurance policies on the open market allow higher coverage amounts than employer-based plans. However, your age and health may determine how much coverage you can get.
Supplemental life insurance through your job may cost more than policies on the open market, but it depends on where you work.
This is due in part to how insurers calculate group life prices. Insurance companies consider data about the group as a whole, such as the number of employees and their average age. This data is different for each company, so premiums can vary dramatically. For example, a 40-year-old employee might be able to buy a $500,000 supplemental life insurance policy for $600 a year at Company X, but only $250,000 of coverage for the same price at Company Y.
Your age can also impact the cost. In general, rates for supplemental life insurance policies through work are not locked in, which means premiums can increase with age. For example, a $500,000 supplemental life insurance policy for an employee younger than 30 at Company A costs $168 a year, while the same policy for an employee older than 70 can be as high as $6,000 a year.
If you buy term life insurance on the open market, the premiums are typically locked in for the duration of the policy, regardless of any health conditions you develop along the way. Therefore, if you're younger, you might be better off buying life insurance through a private insurer and taking advantage of the lower, locked-in rates.
The cost of supplemental products on the open market depends on factors such as your age, your medical history, the insurer and the type of coverage you choose. In general, is cheaper than whole—or permanent—life insurance.
NerdWallet can help you shop around and .
Eighty percent of companies in America offer supplemental life insurance to their employees, according to a 2018 study by the Society for Human Resource Management. But having the option to buy it doesn't always mean you should.
Where to buy: There are pros and cons to buying supplemental life insurance from your employer. The ease of signing up through work and paying premiums out of your paycheck might be something you value. If you have an underlying health condition, it can be worthwhile to take advantage of supplemental coverage that's guaranteed through work. On the flip side, if you're young and healthy, you may be able to leverage your vitality and get a cheaper policy on your own.
Alternative options: Some employers offer supplemental policies in addition to the standard term options. However, your age and health may prevent you from qualifying. If you're looking for more substantial coverage, consider  — buying multiple term life policies of different lengths — instead of purchasing one supplemental product. If you want specific features instead of more coverage, you may be able to upgrade your current policy with , such as accelerated death benefits that let you take a partial payout from your policy if you become terminally ill.
Existing coverage: Review your existing policy before electing supplemental coverage. Your basic policy may already include AD&D, spouse or dependent life insurance at no cost to you.
Portability: Although basic life insurance through work is typically free, you could lose your coverage if you leave your job. Purchasing your own supplemental life insurance policy, or one that allows you to take it with you, means you're covered no matter where your career takes you.