Simplified Issue Life Insurance: Is It Worth It?
Applying is quick, with no medical exam, but simplified issue policies cost more than traditional life insurance.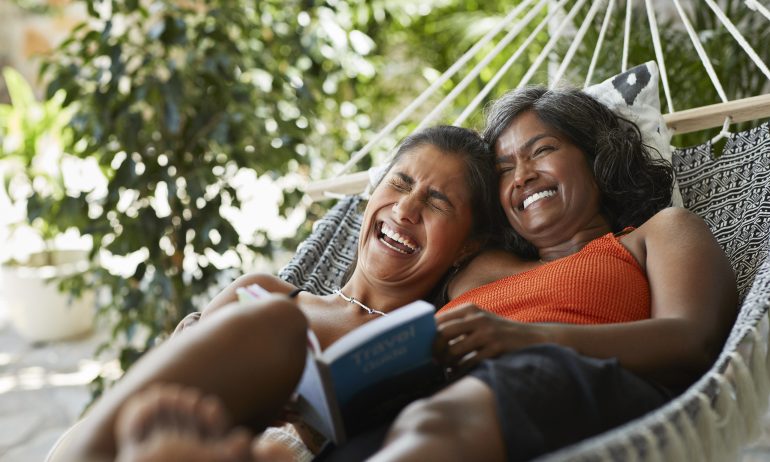 Many or all of the products featured here are from our partners who compensate us. This influences which products we write about and where and how the product appears on a page. However, this does not influence our evaluations. Our opinions are our own. Here is a list of our partners and here's how we make money.
Simplified issue life insurance requires you to complete a health questionnaire, but there's no medical exam.

Coverage can begin the day you apply.

Simplified issue policies typically have lower death benefits and higher premiums than traditional policies.
When you're buying a life insurance policy, you may need coverage that begins right away, but full underwriting can take weeks to complete. Simplified issue life insurance is an option for people who need immediate coverage. However, that convenience comes at a cost. You'll often pay higher premiums and receive a lower death benefit than you'd get through a standard life insurance policy.
What is simplified issue life insurance?
A traditional life insurance policy requires a medical exam and may take four to eight weeks to be in force. Simplified issue life insurance is a type of life insurance policy that bypasses the typical underwriting process and allows you to purchase coverage immediately.
With simplified issue life insurance, you'll skip the life insurance medical exam and lab tests. Instead, you'll provide some basic information, like your age, address, occupation, height and weight, and answer a health questionnaire.
You can apply online, by phone, or in person through a life insurance agent or broker. Usually, you'll find out immediately whether your application has been approved or denied. If approved, you can typically have your policy in force that same day.
How does simplified issue life insurance work?
Simplified issue underwriting is available for most types of policies, including term life, whole life, and some types of universal life insurance. According to a 2020 report by the Society of Actuaries, major insurers approve about 70% of simplified issue applications.
When you apply for a simplified issue policy, the insurance company will base its decision on the information you've provided. But carriers also use third-party reports to determine your eligibility, such as:
MIB Group reports. Your file with the MIB Group, formerly known as the Medical Information Bureau, shows whether you've applied for individually underwritten life insurance, health insurance, disability insurance, and long-term care insurance in the last seven years, along with whether you've been rejected for coverage .

Prescription drug history. Insurers check databases that aggregate your prescription drug history using records from health insurance companies, pharmacies, and health care providers.

Motor vehicle records. Insurance companies will check for things like DUIs, suspended driver's licenses and speeding tickets when they decide whether to insure you.
Some companies also use internet searches and random phone interviews to verify information. The use of criminal background screenings and medical billing data is becoming more common, as well.
Answering "yes" to a question that indicates a health condition doesn't necessarily disqualify you. But if your answers are inconsistent with third-party information collected, your life insurance application could be referred for further review. For example, if you say you have no history of heart disease but your prescription records show you take medication for a heart condition, the insurer could require standard underwriting.
Who's eligible for simplified issue life insurance?
Simplified issue life insurance is available to people up to age 75, according to the Society for Actuaries report. Though age restrictions vary by carrier, you'll often qualify for a higher death benefit if you're in the range of 16 to 55 years old.
Unlike with guaranteed life insurance, however, you can be rejected for simplified issue insurance. If you have a serious underlying health issue or you engage in dangerous activities, your application could be denied or referred to an underwriter.
How much coverage can you get?
When you apply for a simplified issue policy, your insurer has less information about you than it would get if you went through a full life insurance underwriting process that included a medical exam. That makes you riskier to insure from an insurer's perspective. As a result, simplified issue policies generally have lower death benefits than traditional policies.
Though some insurers offer as much as $500,000 in coverage, a typical simplified issue term policy will offer coverage amounts ranging from $100,000 to $250,000. Customers older than 55 are frequently limited to $100,000.
Simplified issue permanent life insurance policies are typically designed for burial and other final expenses, so they offer lower death benefits. Many simplified issue whole life insurance policies have maximum death benefits between $25,000 and $50,000.
Simplified issue life insurance pros and cons
Advantages of simplified issue life insurance
Simplified issue life policies don't require a medical exam or bloodwork.

If your application is approved, coverage can begin the same day.

You can typically buy more coverage than you'd get through a guaranteed issue policy.
Disadvantages of simplified issue life insurance
You may qualify for lower premiums and more coverage through a traditional policy.

Your application may be rejected if you have preexisting health conditions, a dangerous job, or high-risk hobbies.
Is simplified issue life insurance worth it?
A simplified issue policy may be worth it if you're in relatively good health and you need your policy to be in force right away. For example, if you're a new parent seeking coverage, you may not want to wait several weeks for coverage to begin. Or if you've been ordered by a court to obtain life insurance as part of a child support agreement, you may need your policy to be in force immediately.
If you need immediate coverage, you may have the option of buying a temporary policy while you wait for a traditional life insurance application to be approved. But if you have dependents and you're unwilling to deal with the time and medical exam required for most life insurance policies, buying simplified issue life insurance can be worth it to provide financial protection for your loved ones.
Find the right life insurance plan for you
Make sure you and your loved ones are covered - compare customized life insurance quotes from our partners.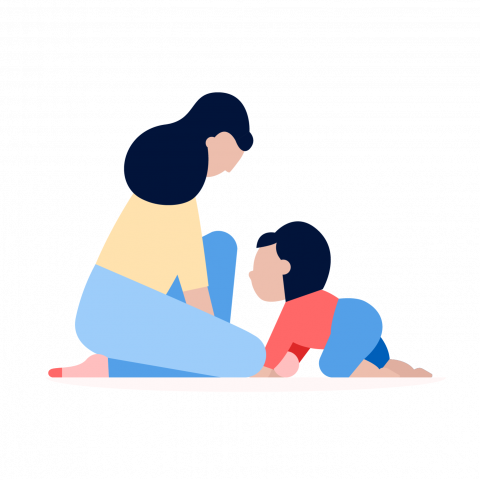 Alternatives to simplified issue life insurance
Simplified issue life insurance is worth exploring when you have an immediate life insurance need, but it's not the only option. Here are some alternatives to consider.
Buy temporary life insurance to avoid a coverage gap. If you're willing to undergo a medical exam but need coverage to begin immediately, you could purchase temporary life insurance for protection while your application is processed. The applications for temporary coverage and simplified issue life insurance are similar in that you'll only need to complete a basic questionnaire. But once you obtain temporary life insurance, you'll typically have around 90 days to complete a medical exam for your permanent policy. Insurers often limit your coverage to $1 million through a temporary policy.

Undergo full underwriting. Going through the standard underwriting process takes time, and the medical exam can be intimidating. But it could save you money on premiums, especially if you're young and in good health.

Obtain group life insurance through your employer. If your employer offers group term life insurance as a benefit, you can usually obtain coverage at little to no cost, without a medical exam or answering health questions. The death benefit is usually capped at one or two times your salary. You may have the option to purchase additional coverage, although you might need to provide health information or undergo an exam. Most group policies won't allow you to keep your coverage if you leave your job.
Frequently asked questions
What's the difference between simplified issue and guaranteed issue life insurance?
Can I get life insurance without a medical exam?
Does simplified whole life insurance build cash value?
Get more smart money moves – straight to your inbox
Sign up and we'll send you Nerdy articles about the money topics that matter most to you along with other ways to help you get more from your money.