How to Roll Over a 401(k) to an IRA in 4 Steps
Key steps include initiating your rollover without incurring taxes and finding the right home for your money.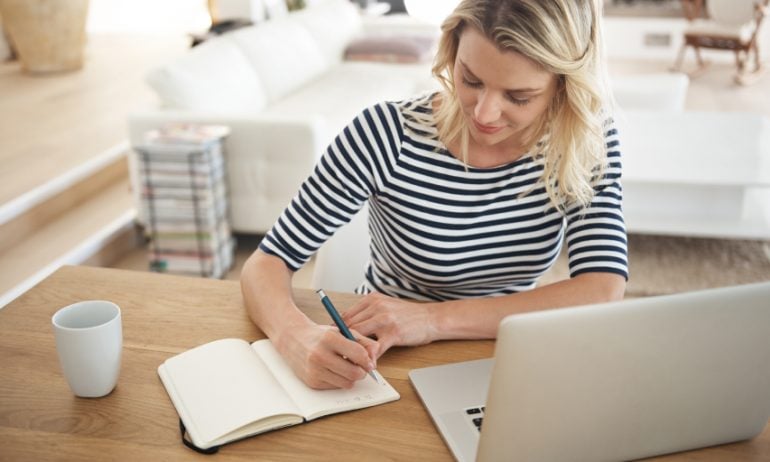 Many or all of the products featured here are from our partners who compensate us. This may influence which products we write about and where and how the product appears on a page. However, this does not influence our evaluations. Our opinions are our own. Here is a list of our partners and here's how we make money.
---
The investing information provided on this page is for educational purposes only. NerdWallet does not offer advisory or brokerage services, nor does it recommend or advise investors to buy or sell particular stocks or securities.
A 401(k) rollover is a transfer of money from an old 401(k) to an individual retirement account (IRA) or another 401(k). You'd most likely need to do a roll over when you leave a new job to start a new one. It's a great way to consolidate your retirement accounts and keep an eye on your investments.
What do you do with your 401(k) when you leave your job?
You may change jobs several times throughout your career, which means you could end up with several retirement accounts. Some options you have for an old 401(k) include:
Each rollover option has different tax implications, to it's crucial you understand each before making a decision. This article will focus on how to rollover a 401(k) into an IRA.
» Can you have a Roth IRA and a 401(k)? Find the answer here
Advertisement
Promotion

Free

career counseling plus loan discounts with qualifying deposit

Promotion

None

no promotion available at this time

Promotion

Up to 1 year

of free management with a qualifying deposit
How to roll over a 401(k) to an IRA in 4 steps
If you decide to do a 401(k) rollover to an IRA, typically the money from an old 401(k) must go into the new IRA account within 60 days. There are four steps to do a 401(k) rollover into an IRA.
1. Choose which type of IRA account to open
A 401(k) rollover to an IRA may give you more investment options and lower fees than your old 401(k) had.
If you do a rollover to a Roth IRA, you'll owe taxes on the rolled amount.

If you do a rollover from a Roth 401(k), you won't incur taxes if you roll to a Roth IRA.
2. Open your new IRA account
You generally have two options for where to get an IRA: an online broker or a robo-advisor. The option you choose depends on whether you're a "manage it for me" type or a DIY type.
If you're not interested in picking individual investments, a robo-advisor can do that for you. Robo-advisors build personalized portfolios using low-cost funds based on your preferences, then rebalance those funds over time to help you stay on track, all for a much lower fee than a conventional investment manager.

If you want to build and manage your own investment portfolio, an online broker lets you buy and sell investments yourself. Look for a provider that charges no account fees, offers a wide selection of low-cost investments and has a reputation for good customer service.
3. Ask your 401(k) plan for a direct rollover or remember the 60-day rule
These two words — "direct rollover" — are important: They mean the 401(k) plan cuts a check directly to your new IRA account, not to you personally.
Here are the basic instructions:
Contact your former employer's plan administrator, complete a few forms, and ask it to send a check or wire for your account balance to your new account provider.

The new account provider gives you instructions for how the check or wire should be made out, what information to include and where it should be sent. You can opt for an indirect 401(k) rollover instead, which essentially means you withdraw the money and give it to the IRA provider yourself, but that can create tax complexities. We generally recommend a direct rollover.
If you do an indirect rollover, the plan administrator may withhold 20% from your check to pay taxes on your distribution. To get that money back, you must deposit into your IRA the complete account balance — including whatever was withheld for taxes — within 60 days of the date you received the distribution. (The exception to this is if you want to open a Roth IRA, which will require taxes paid on the distribution, unless your money was in a Roth 401(k).)
For example, say your total 401(k) account balance was $20,000 and your former employer sends you a check for $16,000 (that's the full account minus 20%). Assuming you're not planning to go the Roth route, you'd need to come up with $4,000 so that you can deposit the full $20,000 into your IRA.
At tax time, the IRS will see you rolled over the entire retirement account and will refund you the amount that was withheld in taxes.
4. Choose your investments
Once the money is rolled over into your new IRA account, select your investments.
Low-cost index mutual funds or ETFs often make sense for many people. You might be tempted to pick individual stocks and bonds, but this is rarely the best approach for anyone but a professional investor. It's easier to get diversification and better long-term results from mutual funds or exchange-traded funds (ETFs). You can read our article on index funds vs mutual funds to learn more about this.

Lots of 401(k)s allocate money into target-date funds, which buy shares of other mutual funds with the goal of shifting investments automatically over time as you approach a specific date, such as retirement. If you like that approach, you likely can find a similar (and perhaps less expensive) target-date fund for your IRA at an online broker.

If you opened your new account at a robo-advisor, that company's algorithms select your investments based on questions you answer.
What are the advantages of rolling over a 401(k) to an IRA?
Doing a 401(k) rollover to an IRA offers perks that can include more diverse investment selections than a typical 401(k) plan, perhaps cheaper investments and lower account fees. It's also a way to keep your retirement funds organized and ensure you have easy access to them. And while some 401(k) plans pass account management fees along to the employees, many IRAs charge no account fees.
In summary, it's a good way to save money, stay organized and make your money work harder.
Get more smart money moves – straight to your inbox
Sign up and we'll send you Nerdy articles about the money topics that matter most to you along with other ways to help you get more from your money.