Bitcoin (BTC) vs. Bitcoin Cash (BCH): How They're Different
Bitcoin Cash split off from the original Bitcoin blockchain in an effort to increase transaction speeds.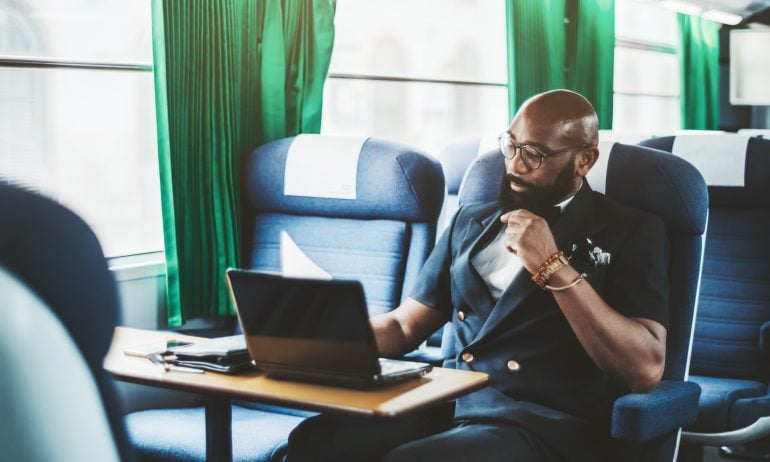 Many or all of the products featured here are from our partners who compensate us. This influences which products we write about and where and how the product appears on a page. However, this does not influence our evaluations. Our opinions are our own. Here is a list of our partners and here's how we make money.
---
The investing information provided on this page is for educational purposes only. NerdWallet, Inc. does not offer advisory or brokerage services, nor does it recommend or advise investors to buy or sell particular stocks, securities or other investments.
Bitcoin has long been a byword for cryptocurrency, but many would consider it far from a model. In fact, in 2017, a group of developers proposed changes to how Bitcoin works, and after arguments and counterarguments, there was a fracture — a fork, technically — and Bitcoin Cash was born.
The key differences between Bitcoin and Bitcoin Cash are speed, security and cost. Bitcoin transactions move more slowly because of stricter rules around validation, and their fees are higher. Bitcoin Cash transactions are faster and cost significantly less, but that velocity may also mean more vulnerability.
Why are there two versions of Bitcoin?
Bitcoin was launched in 2009 as a digital currency powered by blockchain technology. Transactions, or "blocks," are validated by other users on the network through a process called Bitcoin mining. Once a transaction is validated, it is "chained" to previous blocks and becomes a permanent record.
Currencies enable transactions, and that was to be an aspect of Bitcoin as well. (Indeed, the story goes, the first retail transaction involving Bitcoin occurred in 2010, when a Florida man spent 10,000 BTC to have two pizzas delivered to his home.) But as Bitcoin's popularity grew, it presented some problems for the community, and the biggest revolved around scalability.
Advertisement
Fees 

0% - 3.99%

varies by type of transaction; other fees may apply

Promotion 

Get $200 in crypto

when you sign up. Terms Apply.

Promotion 

None

no promotion available at this time

Promotion 

None

no promotion available at this time
Differences in block size, transaction speed
Bitcoin's protocol placed limits on how transactions are processed. On average, a new one-megabyte block of transaction records is produced every 10 minutes, and each block can contain over a thousand transactions. The Bitcoin network typically processes somewhere between three and seven transactions per second — which might seem pretty fast, but processing systems like Visa can handle upward of 24,000 per second. The fear was that transaction speeds would suffer as Bitcoin became more popular, leading to a loss of users and, ultimately, the network failing.
Bitcoin was built using open-source software, essentially meaning anyone can access, view, or propose changes to the software. In 2017, a group of network developers proposed a code change that would allow for larger block sizes and increased capacity for processing transactions.
Users who opposed this change argued that by increasing the size of each block, the blockchain would be making itself more centralized. Hackers prefer to target networks that handle many transactions simultaneously because it's harder for security systems to spot anomalies. By handling more transactions, they argued, the network might look more attractive to potential hackers.
While some users agreed with the call to allow faster transactions, the large majority did not. This split within the community prompted those seeking changes to initiate a hard fork — a change to the Bitcoin protocol and rules that effectively forced a split in the blockchain. In this instance, Bitcoin follows the old protocol, while the hard fork created a new chain with its own crypto: Bitcoin Cash.
Bitcoin vs. Bitcoin Cash: Key differences
High. Bitcoin is the largest cryptocurrency in circulation, with a market cap close to $400 billion.

Low. Bitcoin Cash is among the top 30 or so cryptocurrencies, with a market cap of a little over $2 billion.

High. The price of Bitcoin has been notoriously volatile. Within the past year, its price has been as high as $68,721.93 and dipped below $20,000.

Low. The price of BCH has also been fairly volatile, but generally far more affordable than BTC. In the past year its high has touched $800 and low was about $100.

Slow. Bitcoin still limits block sizes to around 1 megabyte of data, so they're still processing between 3 and 7 transactions per second.

Fast. Bitcoin Cash increased the available block size from 1 MB to as much as 32 MB, which allows for greater capacity as they process over 100 transactions per second.

Higher. Because block space is limited, it can get competitive. Bitcoin's average transaction fee has lately hovered around $1-2, but it has gone as high as $60 per transaction.

Lower. Bitcoin Cash is less popular and has far more capacity for block space, so average transaction fees are usually a small fraction of a cent.

Stronger. By limiting the block size and number of transactions happening at one time, the Bitcoin network can stay more secure than BCH.

Weaker. Expanding block sizes and increasing the number of transactions that can flow through each block may make BCH less secure than BTC.
BTC vs. BCH: Which is better?
Cryptocurrencies are prone to value fluctuations and therefore carry risk. Bitcoin and Bitcoin Cash can be found on most major exchanges, but the high price of Bitcoin might be a barrier to entry for some investors. Bitcoin Cash might be a good option if you're looking to start small with an investment that, in many ways, is similar to Bitcoin.
However, the difference in philosophies between the two coins should also be a factor. Bitcoin may be a better option for investors looking for a longer-term store of value, while Bitcoin Cash is better suited for those who wish to use crypto as a medium of exchange for day-to-day purchases.
If you're looking at buying cryptocurrency, it's important to note that these are not the only two options available. Bitcoin has performed a hard fork more than once, resulting in other cryptocurrencies such as Bitcoin SV and Bitcoin Gold, and there are numerous coins to choose from, each with its stratagem and purpose. So if you're thinking about buying some crypto, be sure to explore all of your options.
The author held no positions in the aforementioned investments at the time of publication. The editor owned Bitcoin.
Track your net worth and use our Nerdy tools to learn about how to save more for retirement.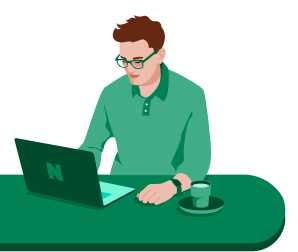 Get more smart money moves – straight to your inbox
Sign up and we'll send you Nerdy articles about the money topics that matter most to you along with other ways to help you get more from your money.