What Is a Fiduciary, and Why Does It Matter?
A fiduciary must put your best interest above their own. A financial advisor who's a fiduciary has an ethical duty to recommend the best investments for you.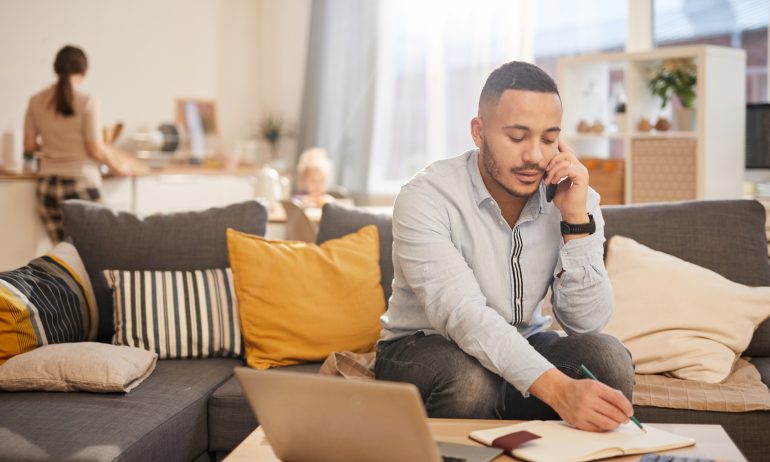 Many or all of the products featured here are from our partners who compensate us. This may influence which products we write about and where and how the product appears on a page. However, this does not influence our evaluations. Our opinions are our own. Here is a list of our partners and here's how we make money.
---
The investing information provided on this page is for educational purposes only. NerdWallet does not offer advisory or brokerage services, nor does it recommend or advise investors to buy or sell particular stocks, securities or other investments.
If you've been confused about the distinction between a fiduciary and a financial advisor, you're not alone. Here we break down what a fiduciary actually is and how the title applies to the world of financial advice.
A fiduciary is an individual or organization that acts in the best interest of a particular individual. Fiduciaries have a bond of trust with clients and must avoid conflicts of interest. Financial fiduciary advisors must only buy and sell investments that are the best fit for their clients.
Who is a fiduciary and what do they do?
Working with a fiduciary financial advisor means that they have your best financial interests at heart, but be careful — not all advisors are fiduciaries. If your financial advisor doesn't have a fiduciary duty to you, they may be able to recommend investments or products that pay them a bigger commission over ones that would be the best fit for you, which could cost you more.
Fiduciary relationships do exist outside of financial advisory services, typically in places where a high level of trust is required: Board members may have a fiduciary duty to their companies, trustees owe fiduciary duties to their beneficiaries, and retirement plan administrators typically have a fiduciary duty to their company's employees.
How do I know if I'm working with a fiduciary financial advisor?
The legislation surrounding the trustworthiness of financial advisors is murky and essentially puts the responsibility of verifying an advisor's fiduciary status on the shoulders of the client.
One way to ensure your advisor is a fiduciary is to work with a certified financial planner — a highly trained specialist with significant financial education and experience. The CFP code of ethics states that all CFPs "must act as a fiduciary, and therefore, act in the best interest of the client." So if you see the CFP designation, you know you're in good hands. You can verify a CFP through the CFP Board's website.
There are many different types of financial advisors, and beyond that, several certifications and licenses those advisors can hold. Few titles beyond investment advisor and broker-dealer are regulated at all, including common titles like "wealth advisor" and "financial advisor," so be sure to vet any potential advisors before committing to one.
Is a robo-advisor a fiduciary?
Robo-advisors use computer algorithms to build and manage an investment portfolio for you based on personal factors, such as risk tolerance. Many robo-advisors are registered as investment advisors with the Securities and Exchange Commission and have a fiduciary duty to their clients. However, many robo-advisors have a limited understanding of clients, which may mean they're unable to help with broad financial planning guidance, such as debt management. Critics of robo-advisors often cite their limitations as enough to disqualify them as fiduciaries.
» Ready to get started? Here's our roundup of the best robo-advisors
If you're looking solely for investment management, many robo-advisors offer that in the capacity of a fiduciary. However, most won't be able to take your full financial picture into account the way a traditional advisor might.
Fiduciary duty vs. suitability standard
The Investment Advisers Act of 1940 states that an investment advisor (or anyone in the business of giving investment advice) has a fiduciary duty to their client. The act itself calls these measures broad and doesn't provide specific regulations beyond requiring that advisors act in the best interest of a client.
Broker-dealers, which is a broader term used to describe a person or firm that buys and sells securities on behalf of a client as well as for themselves or their organization, aren't uniformly governed by a fiduciary duty, though under particular circumstances (such as state law), some may be held to a fiduciary standard. Instead, broker-dealers must follow a suitability standard set by the Financial Industry Regulatory Authority, or FINRA, which means they must have a reasonable belief that an investment, transaction or the frequency of transactions is suitable for the customer.
This "reasonable belief" leaves room for broker-dealers to recommend products that will increase their bottom line through commissions but may not necessarily be the best investment for you. Fiduciaries, on the other hand, must act in your best interest. That's why it's better to work with a fiduciary rather than an advisor who is simply following the suitability standard.
What's the difference between a fiduciary and a financial advisor?
The term "fiduciary" can be applied to any relationship that requires trust and means that one party must act in the best interest of another party. Attorneys are fiduciaries, because they must act in their client's best interest. Real estate agents are also fiduciaries, because they must act in a way that's best for a buyer or seller, not themselves.
A fiduciary financial advisor makes investment decisions with your best interest in mind, while a financial advisor who isn't a fiduciary may recommend products for which they receive a commission or other form of payment.
How much does a fiduciary financial advisor cost?
You should use only financial advisors who are also fiduciaries, such as certified financial planners. Financial advisors have different ways of charging. Some charge a flat fee, typically in the range of $2,000 to $7,500 per year, while others charge a percentage of the client's assets, often from 0.25% to 1% per year. Learn more about how much financial advisors cost.
Get more smart money moves – straight to your inbox
Sign up and we'll send you Nerdy articles about the money topics that matter most to you along with other ways to help you get more from your money.